Description
Rise Up Calgary Speaker Series
Present
KIMBERLEY VAN VLIET
Founder & CEO, WāVv / Creator of ConvergX®
"Cross Sector Innovation: How Aerospace, Defence and Security Collaborate with Energy"
---
Kimberley founded WāVv over ten years ago to follow in her family's legacy of service to Canada through Aerospace, Defence and Security (ADS). As a third generation Van Vliet she specifically is uniquely positioned from the civilian side ensuring that the best technology, research, and innovation is provided to the women and men in our armed forces. WāVv was created to diligently engage in securing those vital elements.
Global efforts require global partners which is why the business linkage of the Energy sector is valued. Recognized as one of the top five Canadian influential women in Defence, Kimberley has enabled the alignment of the two sectors. Solutions and innovative technology requirements in both sectors are remarkably similar. WāVv facilitates the cross sector acquisition of solutions and services. Coordinating with three critical partners Government, Industry, and Private Sector, securing innovative solutions while supporting research and development continue to ensure the right solution is provided.
Kimberley is the founder and creator of CONVERGX® - the first conference of it's kind bringing together both the Energy and ADS industries together. The purpose is to discuss opportunities, technologies, problems, solutions and opportunities that both industries and those that affect and are affected by them have.
Kimberley is an active board member/association member:
Industrial Participants Association of Canada (IPAC)
Aerospace Industries Association of Canada (AIAC)
Canadian Association of Defence and Security Industries (CADSI)
Canadian Energy Executives Association (CEEA)
Petroleum Technology Alliance of Canada (PTAC)
Global Offsets and Countertrade Association (GOCA)
Honoured to be one of 33 participants in North America to be invited to attend the 2018 NORAD and USNORTHCOM Civic Leader Tour in August. Command has not hosted one since 2012.
ADDITIONAL SPECIAL GUEST SPEAKER

DAVID MEUNIER - PRESIDENT/PRINCIPAL - FULCRUM ENERGY CORPORATION
David Meunier is a serial entrepreneur and business management expert who has led many companies in reaching their goals and achieving success. Throughout his career, David has focused his attention on the key components of business operations; developing a proven methodology for optimizing productivity and efficiency. From strategic planning and execution, to front-line implementation and on through the analysis of outcomes and financial impact, he correlates corporate achievement to the people tasked with meeting objectives. Fortune 500 companies from across North America can attest to the effectiveness of his approach and his personal skills, positioning Mr. Meunier at the forefront in leading the Fulcrum Energy team to success.
Supported by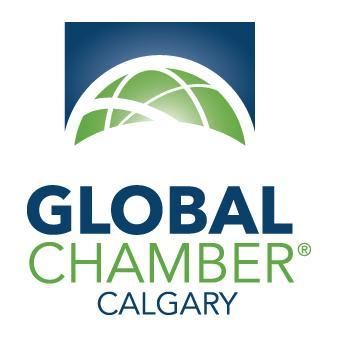 Sponsorship Opportunities are Available
To discuss sponsorship opportunities please email Grant Doyle at grant@bucklesandbulls.com