Event Cancelled - Laguna Beach Chamber of Commerce Installation Luncheon 20...
Description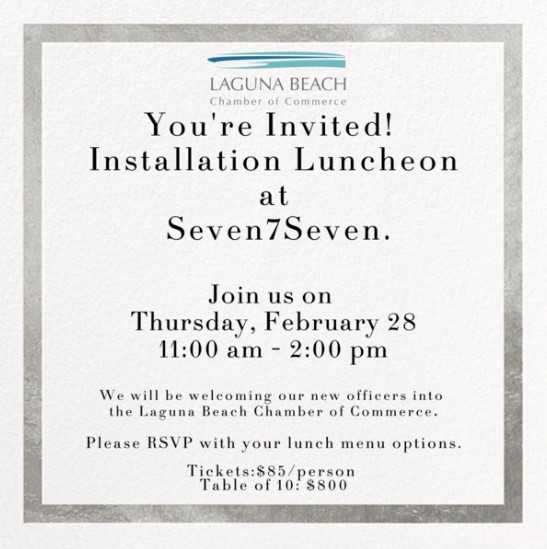 Join Joseph (J.J.) Ballesteros, 2019 President of the Board of Directors as he presides over the ceremonies and announces the new Executive Board Members, new Board of Directors and New Executive Director to the Laguna Beach Chamber of Commerce. President Ballesteros will thank and recognized the outgoing Board members. Mayor Bob Whalen will preside over the Installation of new board officers.

A three-course lunch will be served during the event with an option to sponsor a tables for a group of up to 10 people at a 5% discount per person. All proceeds for this event goes to support members and membership services for the Laguna Beach Chamber of Commerce.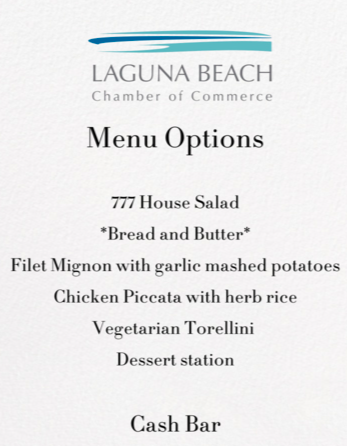 The Laguna Beach Chamber of Commerce is dedicated to helping local companies grow their businesses by taking the lead in programs to create a strong local economy. The Chamber holds several events that directly impact the economic progress of the city, including our Pageant of the Masters evening, Taste of Laguna, Think Laguna First, and Hospitality Night.