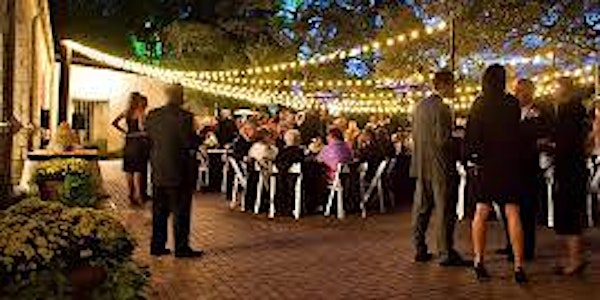 EVENT CANCELLED DUE TO VIRUS: Entertainment Technology Business Forum
Event cancelled due to virus.
When and where
Location
Cancelled due to virus tba San Francisco, CA 94065
About this event
SORRY THIS EVENT WAS CANCELLED DUE TO VIRUS
______________________________________________
Angel Launch, a leading producer of tech summits and venture forums in Silicon Valley, is planning this new event and invites you to join this mailing list for news announcements or request an invitation.  We are in discussions to partner with a leading Hollywood based entertainment industry organization to produce an exclusive invite only VIP insider executive summit for executives from Silicon Valley, global technology, Wall Street, investors, and Hollywood executives with unique content, enhanced networking, and exciting entertainment experiences in the bay area.  (This date may be changed.) There will be a fee for this event and we are now seeking sponsorship support. Sponsors can invite clients and will get high profile exposure to our senior entertainment executives.For more info, call Angel Launch at 310 621 6850 or info@angellaunch.com This event will be include these features;
Gorgeous luxury venue in  San Francisco with superb food and dining
Spectacular San Francisco Bay views
One of a kind exclusive entertainment experiences designed to enhance high level networking.
Prescheduled 1 on 1 meetings  for entertainment industry buyers with technology providers using our meeting platform during designated meeting time
Intimate small group discussions with industry peers 

 ENTERTAINMENT EXECUTIVES AND TECH PROVIDERS  WILL EXPERIENCE: 
Luxury Dining and Engaging Programming.Enjoy a first-class event experience, from superb dining, cocktail receptions, exclusive offsite activities, breathtaking San Francisco bay views, and relevant programming tailored to your needs 

Hear Relevant Case Studies. You select sessions with case studies in your area of interest where tech solution providers show how their tools solved a practical real life business issue.  No sales pitch or gimmicks. You ask hard hitting questions.

1 on 1 Guaranteed Meetings. All attendees will participate in four pre-scheduled 1:1 meetings for 15 minutes during a one hour designated time period where qualified entertainment industry buyers meet tech solution providers.

Facilitated Peer-to-Peer Discussion. Enjoy frank, open dialogue with other industry professionals sharing challenges and opportuntities for implementing technology solutions in a casual environment 
The focus will contect thought leadership and influential decision makers to discuss both consumer and enterprise  technology innovations that will be game changers for the business of Hollywood. Unless other conference which only focus on delivery of consumer entertainment or production services, this is the first summit to also feature enterprise and business technology solution providers with applications to improve the day to day business operations of media, entertainment and advertising enterprise. 
The attendees will include senior level decision makers from these markets responsible for evaluating and purchasing technology solutions:
Hollywood, media, entertainment and advertising including studios, sports, broadcast networks, production companies, streaming services,  ad agencies, marketing firms, gaming, casinos, and technology decision makers Tech Companies and solution providers who want to reach entertainment and media industry executives who  have budgets and make technology buying decisions across all enterprise markets which include:
Analytics and big data 

Automotive and fleet management

Billing, subscription, pricing, payroll and payment solutions

Business Services and operations

Computer Systems, desktops and work stations

Content Creation and distribution

Cloud Services

Customer Relationship Management Tools (CRM)

Cybersecurity

Facilities operations

Protection of assets, storage and archives

OTT Trends

Outsourcing and offshore technology development

Real Estate

Software Delivery and incident management reporting

Travel, food services and hospitality  
WANT AN INVITATION TO ATTEND?
Apply here to be considered for an invitation or learn more about becoming a sponsor. There may be a fee associated with this event depending on the level of sponsorship support. However we will offer some hosted tickets to qualifed senior executive attendees at discretion of sponsors.   We will contact you for more details soon.Here are topics we will address:
Understanding key differences in business models between Hollywood and Silicon Valley

Content Creation, Distribution, and Direct to Consumer Trends

Enhancing Customer Experience and Customer Management Using Apps

Understanding How Enterprise Apps Can Improve Entertainment Industry Business Operations 

Cybersecurity Solutions to Protect Consumers, Content Creators, and Corporate Data 

Legal and Practical Issues to Protect Consumer Privacy Rights 

Big Data and Analytics

Payment billing and eCommerce Solutions

Advertising and Marketing

Computer networking and IT Architecture Trends

Cloud Services, Streaming and Storage

Security and Safety for Online Platforms
_____________________________________________________________
Here are the markets we will cover at this event:
Entertainment Content:Games, Digital Media, Sports, Video, Streaming, Music, Entertainment, TV, eCommerce, advertisers, brands, mobile, web, platforms, devices, apps, accessories, sportstech

Consumer Products, Services or Platforms  for Delivery of Entertainment: Mobile, telecom, cable, streaming, consumer electronics, hardware, digital media, entertainment, music, audio, games, augmented reality, AR/VR,TV, Internet of Things, apps, retail, health, wearables,  connected cars.

Enterprise Products, Services or Platforms which Benefit the Day to Day Operations of Media, Entertainment or Advertising: cybersecurity,  privacy, DevOps, IT Architectural services and IT Networks, Mobile, fintech, payment and billing services, big data, analytics, communications, hardware, Internet of Things, apps, eCommerce,  infrastructure, chips, ,  automotive, AI, robotics, machine learning