Description







PELICAN LAKE
BIRD SAFARI LECTURE
WEDS FEBRUARY 8th 2017 4:00 - 5:00 PM
Birdwatching
At Pelican Lake Motorcoach Resort
can be a relaxing form of wildlife observation in which
watching the behavior of Pelican Lake's

birds
as a recreational activity can be fascinating.





At Pelican Lake, it is done with the naked eye,
through binoculars and telescopes, or by
just listening for

bird

sounds.


This one-hour long lecture will introduce you
to this satisfying hobby for naturists.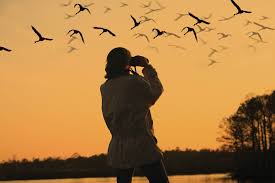 ENJOY THE LECTURE
THEN HEAD ON OVER
FOR PELICAN LAKE'S
BINGO NIGHT !


Date and Time
Location
The Clubhouse, Pelican Lake Motorcoach Resort
4555 Southern Breeze Dr
Naples, FL 34114