Description
You are invited to iCFO "The Beverly Hills Investment Club" Meeting. We have invited Store and Deliver to tell their story in person at The Morton's Steakhouse Beverly Hills - 435 S La Cienega Blvd, Beverly Hills, CA 90048

May 22, 2019, from 6:00 PM to 9:00 PM (PDT) Beverly Hills, CA
SEATING ARE LIMITED, RESERVE YOURS TODAY!
(This meeting is limited to Accredited Investors, High Net Worth and Ultra High Net Worth Individuals who are interested in pre-qualified investment opportunities.)

PRESENTING COMPANY

Stor and Deliver - Conveniently store your valued items without leaving the comfort, convenience, and safety of your home. Stor and Deliver were founded to free you from the hassle of loading, hauling, and moving into storage. We provide full-service, concierge storage with a pickup at your door and on-demand return delivery for the cost of a traditional self-storage unit.
Colin is the Interim CEO of Stor and Deliver, Inc. Colin has also been the entrepreneurial strategist and financial partner in the formation and growth of multiple national companies including Precision Tune, Speedy Auto Glass, Seattle's Best Coffee, and Wireless Advocates (Costco Wireless). TruConnect Mobile (Wal-Mart Internet On The Go) He has been involved in entrepreneurial and early-stage finance activities with over 50 growth companies since forming Lionheart in 1989, including; Founded and developed a chain of auto service shops that grew to be the dominant quick service company in the Pacific Northwest and Southern California markets before merging with Precision Tune to become the largest and premier international tune up company operating in 17 countries, Developed the national franchise growth strategy with Speedy Auto Glass, a multinational auto glass company as an strategic development advisor and entrepreneur executing a national franchise growth plan for the US market, Founded and lead the investor group through the acquisition of Seattle's Best Coffee from the original founder and developed the national growth strategy and subsequent merger with Torrefazione Italia to create Seattle Coffee Company with 550 locations and distribution in 17,000 retail grocery stores, Developed and promoted the Seattle's Best Coffee/Borders Books 100 store within a store relationship that was eventually passed to the new owners at Starbucks, Created and assembled the partnership group including Car Toys of Seattle, Amerivon of Los Angeles and Lionheart Holdings that formed Wireless Advocates that owns and operated the first ever independently run business inside of the Costco stores with 5000 direct employees selling Multi Carrier Wireless Phone Services inside Costco stores, and US Military Base locations in the US.
To access company profile
Sign up for free at https://www.deals2match.com/free-trial
Or log in at https://app.deals2match.com/login/
SPONSORS & STRATEGIC PARTNERS
New conference partners and sponsors are working closely with iCFO Capital in 2019 to bring added value to our clients and members. Contact iCFO Capital to be personally introduced to our sponsoring organizations.

COMPLIMENTARY DINNER
Morton's The Steakhouse
Upscale chain for aged prime beef, seafood & another traditional steakhouse fare in a clubby space.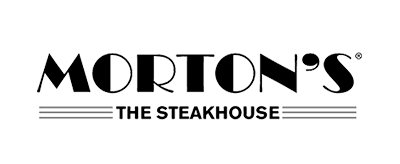 CONTACT
Khris Thetsy | (619) 819-8268 | kthetsy@myicfos.com
Michael Lerma | (310) 309-7443 | mlerma@myicfos.com
Robert Ruiz | (619) 534-6175 | rruiz@myicfos.com
Teresa Marcus | (714) 803-1231| tmarcus@myicfos.com
Gabriel Hernandez | ghernandez@myicfos.com
Joanna Fernandez | jfernandez@myicfos.com
For more information about our company visit our website at www.icfocapital.com/conference
Gain access to investors in minutes at www.deals2match.com