Description
Evenings at the Loft is LA's design salon, a quarterly speaker series based around central themes and casual conversation.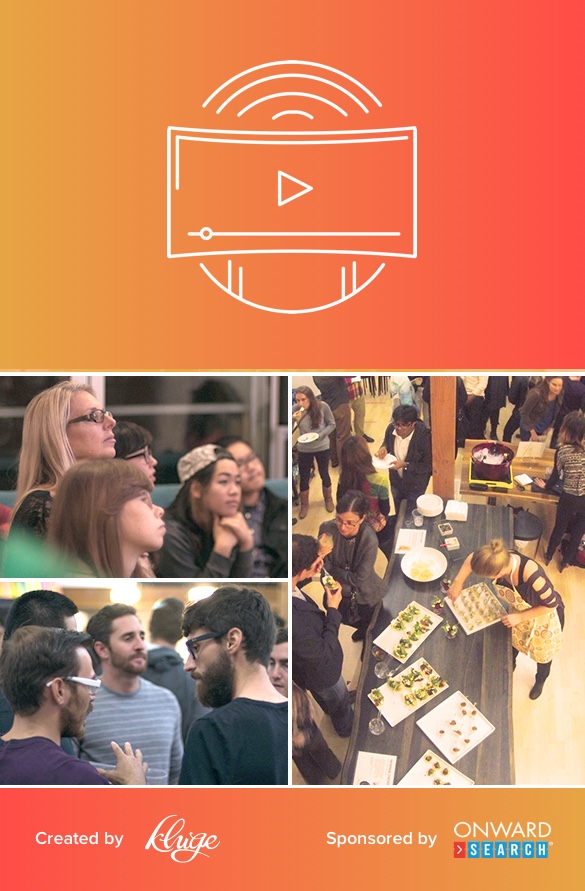 ---
"It is more than an event, it is a community that I am now a part of."
-Doug Kincade, Content Strategy Director, Huge
---
Hello Designers!
Evenings at the Loft is on with our thirteenth design salon Friday, July 7, 2017.
This Evening's theme is on the Future of Television Design and it will be at Hulu's headquarters.
Featuring a late night show approach, and our own house band, the goal is to explore the different areas of design and technology affecting entertainment consumption today.

We will also explore how trends such as artificial intelligence, virtual reality and live streaming are affecting what content looks like in a myriad of devices (Apple TV, Xbox One, Chromecast, iOS and Android mobile device, Roku, Amazon Fire TV, etc)
Speakers:

Karin Fong, Director and Founder, Imaginary Forces (intro titles for Stranger Things, Boardwalk Empire, Terminator: Salvation and Charlotte's Web among many others)



Shane Small, Consultant for Hulu, Netflix and others

Jeff Nicholas, Director VR + Creative, LiveNation

John Couch, VP of UX Design at Hulu


Featured Guests
We are excited to have two members of 59 Creative join us as featured guests for the evening!

59 Creative is a market-leader in social video/livestream technology and production with offices in LA & NYC. Their technology is currently being used by the world's leading studios, content creators, and nonprofits (i.e. Facebook, Netflix, FOX, Disney, A24 Films, PopSugar, IFC, FunnyorDie, Young Storytellers Foundation, and many others).

If you're curious about social video strategies for your company, we highly recommend you take this opportunity to meet and speak with these two highly successful and innovative experts.

Matt Harmer, CEO at 59 Creative

Simone Pizzuti, SVP of Engineering & Data Science at 59 Creative
As always, we will have an assortment of food and specialty cocktails, to be announced soon.

There are no refunds for this event!
Event Program
6:00-7:15 | Food and specialty cocktails with casual conversation
7:15-7:30 | Introduction to the event
7:30-8:30 | Lightning Talks and Q&A
8:30-10:00 | Conversation and cocktails
Sponsor



What People Are Saying
"Evenings at the Loft are some of the most well done events I've seen in LA. Really high value, incredible speakers. Just an overall rewarding experience."
-Espree Devora, WeAreLATech
"Evenings at the Loft gathers a rare group of interdisciplinary thinkers. The series has been a catalyst for quite a few of my recent collaborations."
-Alexa Roman, Product Designer​​
​"​The lighting talks always inspire great conversation with the close friends I've made from attending."​
​-Geremy Good, Design Engineer, The Noun Project
"I'm always looking forward to seeing the next topic that will be covered and applaud Kluge for having their finger on the pulse of technology gatherings in silicon beach."
-Sara Shuman, Senior Design Director​, Oracle
About Evenings at the Loft
Evenings at the Loft is LA's creative tech salon, a quarterly speaker series based around immersive experiences and design conversations. Created by Kluge Interactive, a digital design agency, we are passionate about growing the design community through ongoing dialogue.
Watch our past conversations on our YouTube channel. Follow us on Twitter @heykluge