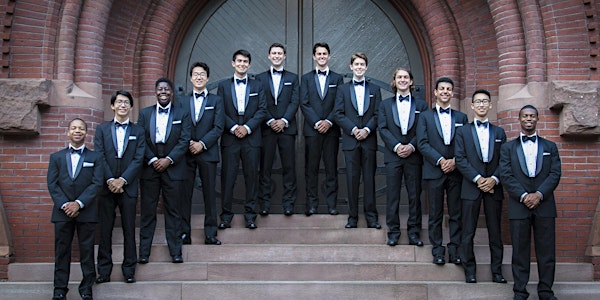 Evening with the Kroks in San Francisco!
When and where
Location
University Club of San Francisco 800 Powell Street San Francisco, CA 94108
Description
The Krokodiloes, Harvard University's oldest and finest a cappella singing group, are visiting San Francisco as part of their annual Winter Tour! They will be performing at the University Club on Wednesday, January 17. Tickets must be purchased online in advance and are $30. Doors open at 7:30pm. Concert begins promptly at 8:00pm for a 60-minute performance.
The Kroks are a 12-man group of Harvard undergraduates, who bring a delightful blend of tight harmony and clever humor to audiences all over the world. The group sings an assortment of classic American jazz, rock, swing, and funk from the Golden Age, topped with some traditional ballads.
In addition to performing in over 100 domestic concerts during the school year, each winter, spring and summer, the Kroks embark on tours that see the group perform at sold-out concert venues around the globe. Last year's World Tour saw the Kroks in 18 countries over 11 weeks.
In the 70 years since the group's founding, the Kroks have performed for the likes of President Bill Clinton and President Pranab Mukherjee of India, at momentous events such as the 1997 Hong Kong handover ceremony, in famed concert venues such as Carnegie Hall and the Sydney Opera House, and have been hosted by royal families in Thailand, Monaco, and Germany. The Kroks have also performed for celebrities such as Joseph Gordon-Levitt, Chris Pratt, Amy Poehler, Neil Patrick Harris, and Dame Helen Mirren.
For more information, please don't hesitate to email Frank Zhou, the General Manager of the Kroks, at info@kroks.com. Alternatively, you can visit the Kroks' website at www.kroks.com and find out about their Winter Tour at www.kroks.com/2018wintertour.