Evening With Experts at 1871:Get Your Brand Seen in 2014, And Prove It!

Thursday, February 13, 2014 from 6:00 PM to 9:30 PM (CST)
Event Details
 What do a Legacy Brand Phenomenon and One of the Top Start-Ups in Marketing Technology Have in Common?
                         A Belief – that good branding efforts can be measured.
 What's more exciting than learning to create a gripping marketing strategy while securing brand evangelists? Proving your success with measurable insights!
We're pairing two industry leaders for our upcoming Evening with Experts event on February 13th and you won't want to miss it! Join Angela Leaney, EVP of Brand Marketing for the Harlem Globetrotters and Elliott Hirsch, CEO/Co-Founder of AdYapper as they team up to provide you with insights to make your two marketing parts a whole. Great content means little without the insights to prove it and vice versa. Join us at start-up hub 1871 to learn how to create the total marketing package for your brand.
---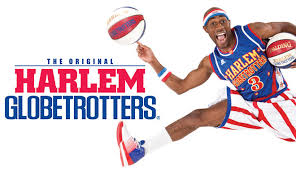 Cross Generational Marketing - How do you market to appeal to Dad and son?  How do you reach them?  Dad reads the newspaper, but son might be surfing social media.  This fragmentation can actually be an advantage for Harlem Globetrotters because they can target their messaging better across different mediums.
 

Viral Marketing - The Harlem Globetrotters hosts hundreds of exciting offline events, but how do they generate buzz online?  Giving consumers a taste of the excitement without giving away the entire show.  When marketing a live act online, content marketing, user generated content, and any other interactive mediums are critical to helping potential attendees see and feel the excitement.

 Reinventing a Legacy Brand - t's great when you have brand equity because everyone knows your name.  BUT, what if your reputation gives consumers a preconceived notion?  How to you break down legacy perceptions and deliver compelling messaging about the new you?  Learn about how historic HG has reinvented themselves.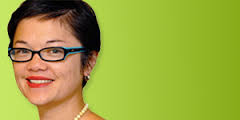 Angela Leaney, EVP Brand Marketing
 Harlem Globetrotters
 Her role is all about building the brand, the excitement, the buzz about the Harlem Globetrotter experience.  Think 360 dunks and amazing displays of athleticism coupled with family fun. How do you share that excitement out, and get consumers to share that excitement out? How do you conver  Or do you pay to play in order for people to see the amazement?  If you go that route, beeter make sure people are actually seeing it (insert AdYapper).
  More about Angela - Purposeful agency and client-side marketer with senior owned, earned, paid experience. Engineer of bold strategy, branded content, media planning, advertising. Listener, analyst and executor in appropriate proportions. Brand and revenue accelerator with Mattel, Unilever, Viacom, Kimberly-Clark, Cadbury, Washington Post Co, Harlem Globetrotters. Mentor, community youth volunteer, Womensphere and CLC Advisors advisory board member.
Previous experience - CMO of Newsweek, Eight years at MTV Networks, where she was a Senior Vice President Creative Director, for Nick Jr., NOGGIN and ParentsConnect.
---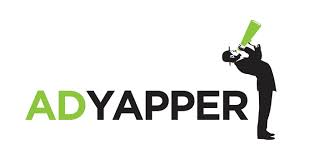 AdYapper is an innovator in online viewability, the new standard in online marketing. 
It's one thing to create great content and promote with interactive rich media units, but with so much noise on the internet and programmatic ad buying, how do you actually know when your ads are seen?
Many impressions are served below the fold and consumers never even scroll down there, who wants to pay for that?

Elliot Hirsch, CEO and Co-Founder
 AdYapper

Named #83 of Business Insider's 100 Coolest People in NYC Tech, 2013. Entrepreneur and User Experience Designer combining Human-centered design, business and strategic skills with hands-on concept development and content creation. Enjoys leading creative teams and directing multiple project details for the conceptualization and delivery of a customer-focused, intuitive user experience – and the communication of that vision to clients and management.
---
 AdYapper's Relation to Globetrotters - Globetrotters know they have to share engaging content online to get audiences excited about their shows, but how do they actually know that consumers are seeing the information?  Angela is an expert in paid, owned, and earned media, she definitely wants to know that her paid units are reaching their target and that she's not just stuck paying for impressions that never cross the eyes of potential attendees. Modern day marketing is all about efficiency, make sure you are not wasting your marketing dollars, and that is where Elliott and AdYapper comes in.
Chicago AMA Evening With Experts series tackles relevant marketing technology and communication issues and is done in partnership with 1871. These events pair top entrepreneurial minds from the hottest start-ups at 1871 with seasoned C-suite marketing executives from renown national brands to discuss the cutting edge marketing issues impacting and affecting business today. Chicago AMA Evening With Experts series is held at 1871, includes pre-event networking, about 90-120 minutes of presentation, panel discussion, and Q&A, and is concludes with a cocktail reception.
Have questions about Evening With Experts at 1871:Get Your Brand Seen in 2014, And Prove It!?
Contact AMA Chicago
When & Where

1871
222 West Merchandise Mart Plaza
12th Floor
Chicago, IL 60654


Thursday, February 13, 2014 from 6:00 PM to 9:30 PM (CST)
Add to my calendar
Organizer
AMA Chicago
The AMA Chicago is the only organization that brings together all marketers, across all specialties, to collaborate and inspire one another. 
The American Marketing Association, Chicago Chapter connects with more than 10,000 marketing professionals and represents a multitude of B2B and B2C businesses across industries—as well as with marketing educators and a broad range of nonprofit organizations.
Cancellation policy:  Refund requests must be made 14 days ahed of the scheduled event to be eligible for a 50% refund of the ticket price. 
Evening With Experts at 1871:Get Your Brand Seen in 2014, And Prove It!