Evening Program: What You Need to Know for Better Class II Restorations - N...
Description
What You Need to Know for Better Class II Restorations
Invest a couple hours with Dr. Miyasaki at Zest's facility in Carlsbad to learn new techniques using materials that will save you hours a day while also increasing the predictability of one of the most common restorative procedures dental teams perform daily, direct class II composite restorations. Dr. Miyasaki will discuss how to avoid common pitfalls such as sensitivity and how to create tight contacts every time and significant time-saving placement procedures. Also discussed will be preparation techniques and proper case selection for the use of air abrasion that will make patients describe your practice as remarkable. Attendees will have an opportunity to place a class II restoration to demonstrate to themselves the ease and effectiveness in which this can be accomplished.
This presentation will be relevant to dentists and team members covering the most common procedures done daily-bonding restorations. How to talk to patients to create value within the practice while performing trouble-free restorative dentistry will be demonstrated throughout the presentation. This course should make your everyday dentistry easier.
Learning Objectives:
Attendees will learn proper case selection for using air abrasion to prepare the teeth and perform multiple quadrant dentistry efficiently and comfortably as well as the use of microetchers.

Attendees will understand the principles to successfully place bonded restorations.

Attendees will learn how to use sectional matrix systems to create tight contacts and anatomically shaped restorations.

Attendees will see how to avoid creating gingival margin gaps that can precipitate discomfort and recurrent decay.
Format:
Lecture and Hands-On
CE Credit Hours:
2 hours
AGD Subject Code:
250
Food and Beverage will be served.
Course Presenter: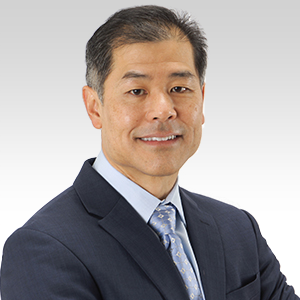 Michael Miyasaki, DDS
Dr. Miyasaki owns and works in his practice in Sacramento, CA. Having been in practice for 30 years he experiences the challenges facing our profession and for 27 years has been teaching his colleagues around the world the latest techniques to achieve greater success while building their practice. He practices what he teaches and today enjoys sharing with his colleagues hoping to make a positive change in their professional life by making their lives easier and their business more profitable with the ultimate goal of making their patients happier and healthier.

Cancellation Policy:
In the event that a registrant needs to cancel, please email education@zestdent.com at least 30 days prior to the course date to receive a full refund. Cancellations received less than 30 days, but more than 15 days prior to the course date will receive a 50% refund. No refunds are provided after this date. Failure to attend the meeting without written notification will not qualify for a refund.