Description
If you just purchased a ticket, please show your Eventbrite receipt on your phone to get inside.
Sukiyaki and Founders Space present Corporate Pitch Night. Sukiyaki is the Japanese business development community in Silicon Valley. Founders Space is the world's leading global startup community.
Come pitch your startup to some of the largest corporations in the world for funding and strategic relationships.
Corporations invested $12.3 billion in startups last year, providing access to new customers, distribution, logistics, marketing and manufacturing.
Join 30+ multinational corporations in a night of networking, pitches and dealmaking. Most of these corporations will be from Japan, and they are looking to engage with Silicon Valley startups.
All startup founders are welcome!
Program:
6:45 pm - Doors Open

7:00 pm - Food & Drinks

7:15 pm - Network with 30+ Corp Execs & Investors

7:30 pm - Meet the Corporations & Execs

7:45 pm - Startup Pitches Begin

9:00 pm - More Food, Drinks and Socializing!

9:15 pm - Networking and Mingling with Corp Execs & Investors


The top startups will be selected to pitch. But even if you aren't selected, you can come to the event, meet with all the corporate VCs and investors, and enjoy networking, food and drinks!
Corporations that Attended Last Time:
Asahi News Paper
BANDAINAMCO

 

Entertaiment America Inc.
CyberAgentAmerica,Inc.
DeNA West
FUJITSU LABORATORIES OF AMERICA,INC.
FUJITSU LIMITED
Fukuoka Center for overseas commerce in america
GLOBAL BRAIN CORPORATION
Hikari Communications
Hitachi Data Systems
ISI-DENTSU OF AMERICA,INC.
ITOCHU International Inc.
JETRO
Kanabo Consulting Inc.
KDDI America , Inc.
KDDI R&D Laboratories,Inc.
KYOCERA International,Inc.
Macnica Networks
Marubeni Information Systems USA Corp.
Mizuho Bank,Ltd.
NEC Corporation of America
NEC Solution Innovators Ltd
Neos Corporation
Nikkei America
Nikko Solutions System
Opt Ventures,Inc,
Panasonic Automotive Systems Company of America
Rakuten USA,INC.
Realtime media co.Ltd
Softbank Telecom America
Sparx Asset Management
SUMITOMO MITSUI BANKING CORPORATIN
Takachiho America,Inc.
Takachiho koheki co.,Ltd.
TIS R&D Center,Inc.
Tokyo Tokyu Railway
Xacti
Directions & Parking:
http://www.foundersspace.com/map/
Founders Edge
Founders Edge is part of Founders Space. We work with a select group of global corporations, helping them to identify the most promising startups for collaboration, investment and acquisition.
We carefully select startups that match our partners' strategic goals and initiatives, then make personal introductions and manage the relationships.
If you have any questions, feel free to contact us.
Global Reach
Founders Edge connects startups with corporate partners in the United States, UK, China, Korea, Japan, India, Australia, France, Germany, Brazil, etc.
With our global network of startups, governments, tech centers and incubators, we're a leader in startup innovation worldwide.
EveningPitchは、日本企業のビジネスデベロップメントを支援するコミュニティ「SUKIYAKI」がお届けする、事業開発を目的としたシリコンバレースタートアップのピッチイベントです。さまざまなインキュベーターやインベスターと連携しながら、日本企業との提携に興味を持つスタートアップを紹介していきます。
第3回目となる今回は、Forbesのランキングで、海外からシリコンバレーに訪れるスタートアップにとってのNo1インキュベーターに選出された「Founders Space」との共同開催により、厳選された世界中から発掘されたスタートアップをご紹介致します。
ネットワーキングの時間をたっぷりとるのはもちろん、Evening Pitch後には、必要に応じ、SUKIYAKIによるフォローアップも実施します。新しい技術、ビジネスモデルをキャッチアップし、イノベーションを生み出していきましょう!!

当イベントの目的はスタートアップとのビジネスパートナーシップになります。Business DevelopmentやCorporate Investor、Angel Investorの方がご入場いただけます。学生などの入場はお断りしますのでご了承下さい。
---


[Organizer]
SUKIYAKI-Japanese Biz Dev Community in Silicon Valley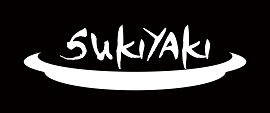 [Event Coordinator]
TOKYO CULTURE CULTURE by NIFTY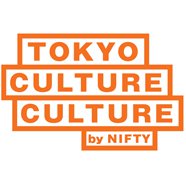 Startup X by NIKKEI


Deloitte Tohmatsu Venture Support


[Food + Drink Sponsor]
Ito En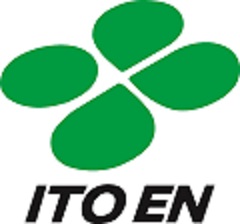 iichiko

Nippon Shokken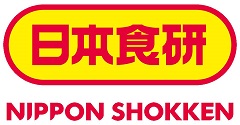 Sapporo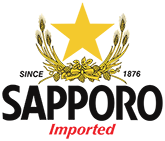 [Media Sponsor]

TechWatch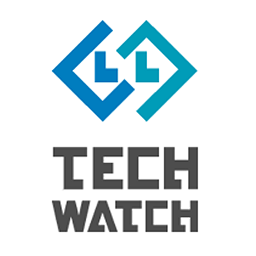 All tickets are non-refundable, but you can exchange them for credit towards future events.
Brought to you by...