Description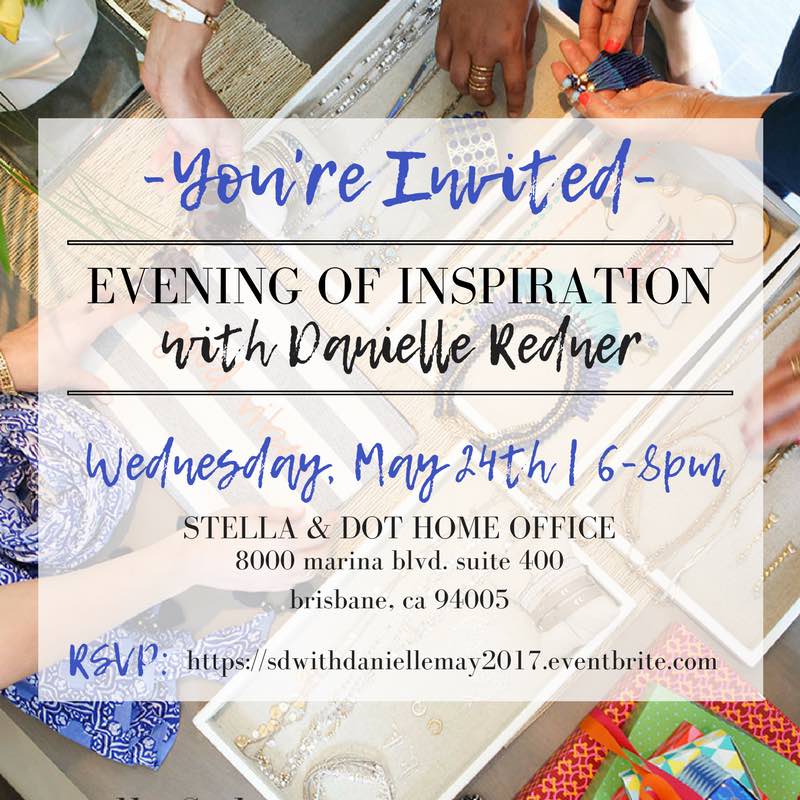 OUR MISSION: TO GIVE EVERY WOMAN THE MEANS TO STYLE HER OWN LIFE.
We get great joy out of designing irresistible jewelry. And yet, jewelry is just the tangible expression of something much greater we are creating. We have a vision of the world where STRONG WOMEN LIVE BOLD and joyful lives. They know what they want and they work for it. They inspire each other. Passion and joy are their best accessories.
Learn more about our incredible stylist opportunity from Stella & Dot's very own Chief Inspiration Officer, Danielle Redner!
Please RSVP as soon as possible as space is limited! This will be such a fun event that you don't want to miss!