Please join us in the garden at Myers Middle School for garden tours, demonstrations and tastings from some fabulous local eateries.
About this event
The all-volunteer Vegetable Project, established in 2009, creates hands-on learning opportunities that involve science, the environment, entrepreneurship, tasting really fresh food and responsibility for care of living things by growing vegetables and other plants. Please join us at this, our fourth, annual garden event and learn more about our work with Albany kids and in Albany schools. The garden is behind the school building.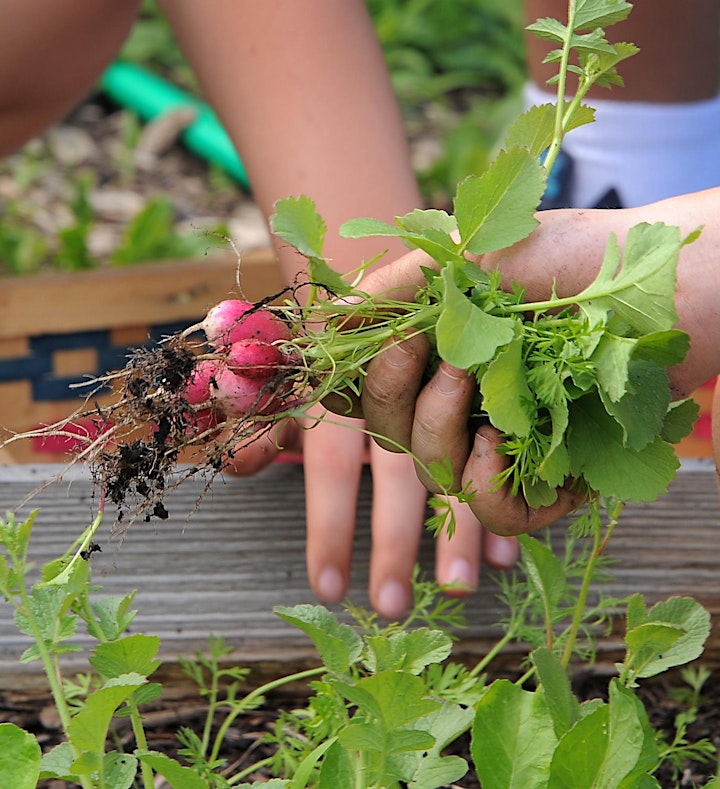 The food will be great! The incomparable Ric Orlando, executive chef of the New World Bistro Bar in Albany, will demonstrate his flair. Also on hand will be Honest Weight Food Co-op, La Empanada Llama, Capital Region Eat Smart New York, Albany Ale & Oyster, Druthers Brewing Company, Caffe Italia Ristorante. Culinary students from Albany City Schools Abrookin Career & Technical Center at the high school will dazzle with their skills and offerings.