Evangelical Theological Society - 2017 Midwest Regional Meeting
Actions and Detail Panel
Evangelical Theological Society - 2017 Midwest Regional Meeting
Fri, Mar 10, 2017, 8:00 AM – Sat, Mar 11, 2017, 1:00 PM CST
Description
Our theme this year is Evil and the Suffering of God. This theme was selected for its potential to stimulate rich, interdisciplinary discussion in addressing relevant pastoral and missional concerns. To that end, we have invited plenary speakers and panelists whose scholarly expertise in various disciplines will enrich our thinking on this important subject.
Our speakers include: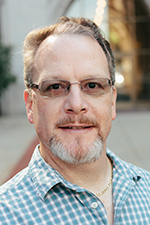 Dr. Andrew J. Schmutzer (Professor of Bible, Moody Bible Institute). Dr. Schmutzer is an Old Testament scholar and co-author of the recent book Between Pain and Grace: A Biblical Theology of Suffering (Moody, 2016).
Dr. Marc Cortez (Associate Professor of Theology, Wheaton College). Dr. Cortez has particular expertise in Christology and theological anthropology, as reflected in his most recent publication, Christological Anthropology in Historical Perspective: Ancient and Contemporary Approaches to Theological Anthropology (Zondervan, 2016).
Dr. Paul K. Moser (Professor of Philosophy, Loyola University Chicago). Dr. Moser is a prolific and prominent philosopher. His recent works include The Severity of God: Religion and Philosophy Reconceived (Cambridge UP, 2013) and The Evidence for God: Religious Knowledge Reexamined (Cambridge UP, 2010).
We eagerly look forward to engaging this theme from biblical, theological, and philosophical perspectives and encourage the wide participation of scholars and local pastors in this conversation.
Primary parking will be the lot adjacent to the Billy Graham Center where the conference will be held. However, participants may park in any of the designated W or W/C lots on campus.
For lodging in the Wheaton area, see: http://www.campustravel.com/university/wheaton/index.html (The Crowne Plaza offers discounted rates if you mention that you are attending an event at Wheaton College).
For area dining/attractions, see: http://www.wheatonconferences.com/chicago-attractions