Actions and Detail Panel
Evan Williams Bourbon Experience
Wed, March 22, 2017, 5:30 PM – 7:30 PM EDT
Description
In 1783, Evan Williams set up his distillery on the banks of the Ohio River in Louisville, Kentucky. Louisville is once again becoming the world's bourbon epicenter with new distilleries and other bourbon experiences popping up each year. But the trailblazer in all this was the Evan Williams Bourbon Experience.
On March 22, the Bourbon Brotherhood will be taking over the entire facility. You'll begin by descending to the basement and hidden behind a bank vault door, you will find the Speakeasy room where a waitress will greet you with a complementary "welcome cocktail". Additional cocktails and bourbons will be available at the bar.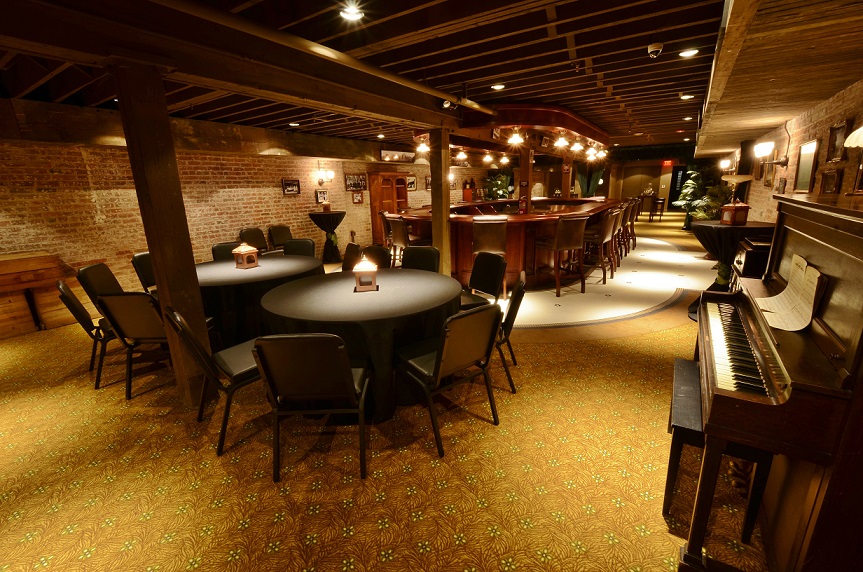 While you are enjoying your welcome cocktail, Darshwood the Magician will be mingling with guests and conjuring up bourbon magic before your very eyes.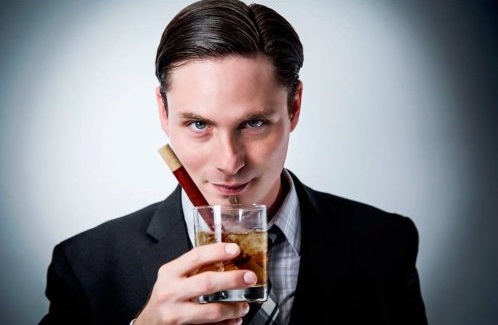 Bristol will be catering the affair and will have an appetizer buffet with cheese and fresh fruit display, Evan Williams Bourbon BBQ meatballs, roasted vegetable and cream cheese pinwheels, drunken chicken tenders on skewers, assorted deviled eggs and edamame vegetable fritters.
Our special guest will be Charlie Downs, Artisanal Distiller at the Evan Williams Bourbon Experience. Charlie has been with the company for over 40 years, so he knows a thing or two about making bourbon.

We'll have more to see beyond the Speakeasy. You can tour the other floors of the facility to learn about the history of bourbon. Begin by traveling back in time to experience life and distilling in 1783, then check out the artisanal distillery, the vintage 1890's bar and the swinging 1960's bar. Along the way, you will sample four different premium bourbons: Evan Williams Single Barrel, Larceny, Elijah Craig and Evan Williams 12 year.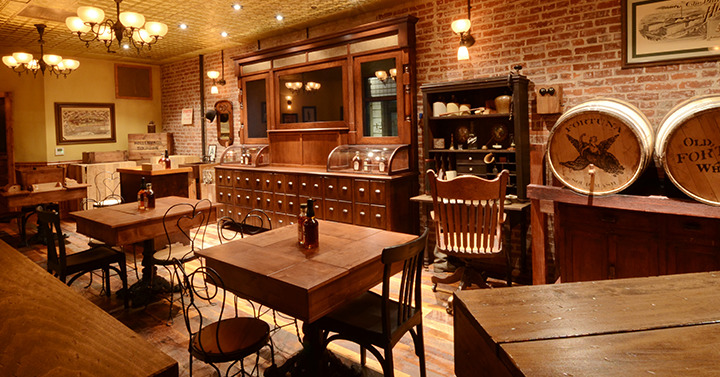 Ticket price includes welcome cocktail, appetizers, venue tour and tasting of four delicious bourbons. And of course we'll have awesome door prizes as always. The Bourbon Brotherhood is a monthly gathering of men who enjoy bourbon and camaraderie. Is this politically correct? Probably not.