| | |
| --- | --- |
| | |
Event Details
In 1991, Evan Barlow was born in a small rural town in Virginia called Frog Level.  Evan spent most of his child hood back and forth from the country to the city of Richmond, VA due to his parents divorcing at an early age.  In his youth, he excelled in everything from basketball to baseball, until he get involved with drugs.  "I just loved the feeling of not having to feel," Evan says. "I loved that I could take all my pain away with just one pill, which eventually turned into two, then three and so on. Eventually I was sticking needles in my arm every hour just to feel normal.  Well, what I thought was normal anyway."  Furthermore, Evan said,"Growing up I had no idea what I wanted to be. I always knew I just wanted to make people laugh and be happy. I was always the class clown or the one doing crazy stuff to get attention. I knew I had a talent for rhyming at a young age, but just never took it seriously because I thought there was no hope for someone from a small town like me. Then once I got clean in 2012, I realized I had a hell of a story, I can rap and I'm good at it. So I decided to put my story on paper and start taking my rap career seriously."

Evan Barlow was first exposed to hip-hop at the age of 11 by listening to a Tupac's Greatest Hits album.  He was hooked.  Meanwhile, Evan's father was a huge Elvis Presley fan. Everyday, Evan would come home to his father blasting Elvis and Lynrd Skynyrd music.  In return, he would return to his room to experiment with his piano and guitar.  Pop music's influence on Evan allowed him to envision music on a major level.  Then when Evan discovered hip-hop, he described it as if a light bulb went off.  He inquired to himself, "If I put my story to a beat, what would happen?"  He concluded to say, "Once I finally found my voice, there was no stopping me." 

In September 2013, Evan met a producer named Andrew Hypes at Sam Ash, a music store in Richmond, VA where Andrew was employed.  Later that evening, Evan invited Andrew to his house to go over his production work, they clicked right away. From there Andrew became Evan's main producer and live DJ.   Andrew's production credits range from Mad Skillz, Nappy Roots, French Montana and more.

In 2014, Evan flew to Seattle, WA to work with Ouwor Arunga and Greg Kramer off Macklemore's camp which allowed him backstage access with Macklemore, studio time with Ryan Lewis, and to speak on his drug addiction and recovery with Macklemore.  Evan Barlow has opened for Dizzy Wright, Caskey, Mike Stud, Waka Flocka, August Alsina, Rico Love, Mack Wilds, Sean Paul, and Pharrell Williams. He has played shows in Atlanta, New York, Rhode Island, Florida, and all over the east coast. He, also, has worked with Grammy Winning producer Bink Dog. In 2014, he was named Top 3 in Richmond Style Weekly Magazine and a Top 10 Artist in the DMV's area website, dmvlife.com.

From influences stretching from, Justin Timberlake to Tupac and 112, Evan Barlow is truly a one of a kind hip-hop artist. Growing up in a house hold where Lynyrd Skynyrd was the record of choice, to finding a 112 CD in his cousins room and falling in love with it, it's obvious why Evan's sound is so different. There aren't many people who can say there ipod goes from "Sweet Home Alabama" to "Peaches And Cream".  If you put Elvis Presley, Kendrick Lamar, Timberlake and Timbaland in a blender, then you'd have a tall glass of Evan Barlow.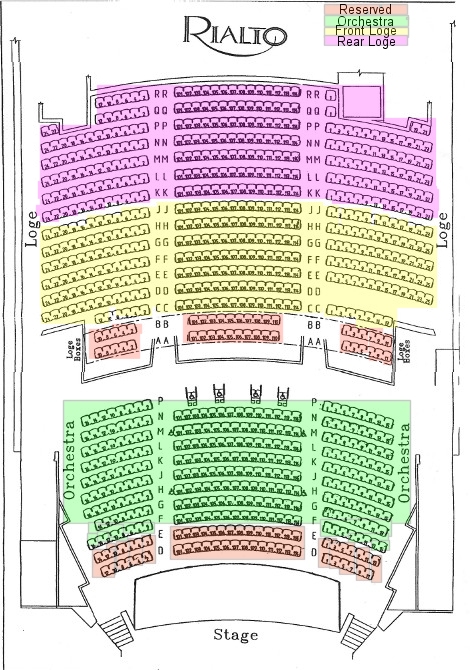 When & Where

Rialto Center for the Arts
80 Forsyth Street Northwest
Atlanta, GA 30303


Organizer

Recovery Journeys is a vehicle to fund our vision and help local groups by creating events to "Give a Voice to Recovery." This is achieved by sponsoring local symposiums, workshops, music and entertainment to get the word out and support the community.
Why are there not a lot of places to showcase people in recovery and their talents?
The positive aspects of recovery are not well known. There are successful business people, talented filmmakers, musicians, actors, artists and entertainers that have created great work like Greg Williams and others, but the public awareness is limited or yet may go unnoticed causing a lack of positive role models for the recovery community.
Through the medium of music as a uniting force and a healing tool Recovery Journeys has connected to that source of energy that allows human beings to express one's sadness through the happiness and joy in music.
This journey of recovery has touched every human family both past and present. It is our hope that we make the future brighter through empowering the recovery movement. It is time for these talented people to step out from the shadows and be recognized for their significant contributions to our communities.
It is our hope that Corporate America as well as well as all people can be united and shares this common cause of love, peace and justice for all in the matter of recovery.
We are accepting donations to help give a voice to Celebrate being in Recovery and the chance to stay on that path where one will never walk alone.