With a combined FREE electric vehicle (EV) showcase and music festival - The EV Strike Zone is a great "double play".
About this event
Saturday, July 10, 3 p.m.-7 p.m.
The Five Points EV Strike Zone is a "double play" worthy of your time during the Denver MLB All Star weekend. Women who Charge has partnered with the Five Points Business Improvement District to present an EV showcase as part of the Jazz Along Welton music series.
In addition to the live music and food trucks, there will be a collection of new electric vehicles on display. Stop by - you may see an EV model that is new to Colorado and perfect for your transportation style. Over 20 new types of EVs are expected to be introduced in 2021. Visitors to the EV Strike Zone can also meet with knowledgeable vendors on site to answer questions about electric vehicles.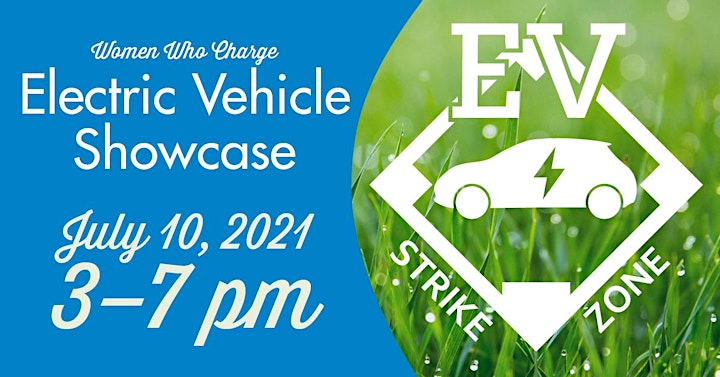 EV Strike Zone Event Location
Look for the Five Points EV Strike Zone on the small street, between Sonny Lawson Park and the Central Baptist Church.
Closest addresses are: 2400 California Street or 2401 Welton Street.
Nearest major cross streets are Park Ave and Welton Street.
Light rail: 25th-Welton Station
Organizer of EV Strike Zone - Electric Vehicle Car Show
Women who Charge is a Colorado based collaboration of women with an interest in the Electric Vehicle charging industry.
Women Who Charge seeks to create a comfortable space for women to share and collect ideas around electric vehicles. Perfect for ladies who already own an electric vehicle and for those looking to purchase one. Bring your questions, observations and input on electric vehicles, charging stations and other environmentally friendly transportation options.
We will meet monthly and invite a speaker to share news and information as the industry continues to move a lightning speeds.