Description
Drop by Palm Door on 6th to join the European Union for our opening night party at SXSW. 'Visit' Europe through one of our VR experiences, check out some great European startups, and sample some food and drink from across Europe.
Headline musical entertainment will be provided by Leyya:
Chaos vs. Routine, Woman vs. Man, Art vs. Pop—The sound of Vienna-based experimental/electronic-pop formation LEYYA, creates a foreign but familiar surrounding—spherical, floating but also violent and impulsive. The experimental combination of melancholy and electronic beats, lets two different worlds collide.
Check out this review on Pigeons and Planes of their latest album 'Sauna': http://pigeonsandplanes.com/music/2018/01/leyya-sauna-album
Official EU@SXSW soundtrack provided by Music Moves Europe playlists available on Spotify, curated by the European Music Export Exchange (EMEE) - https://www.europeanmusic.eu/
For our full lineup of SXSW 2018 events, visit www.euintheus.org/sxsw
*Entrance is on a first-come, first-served basis. RSVP does not guarantee entrance.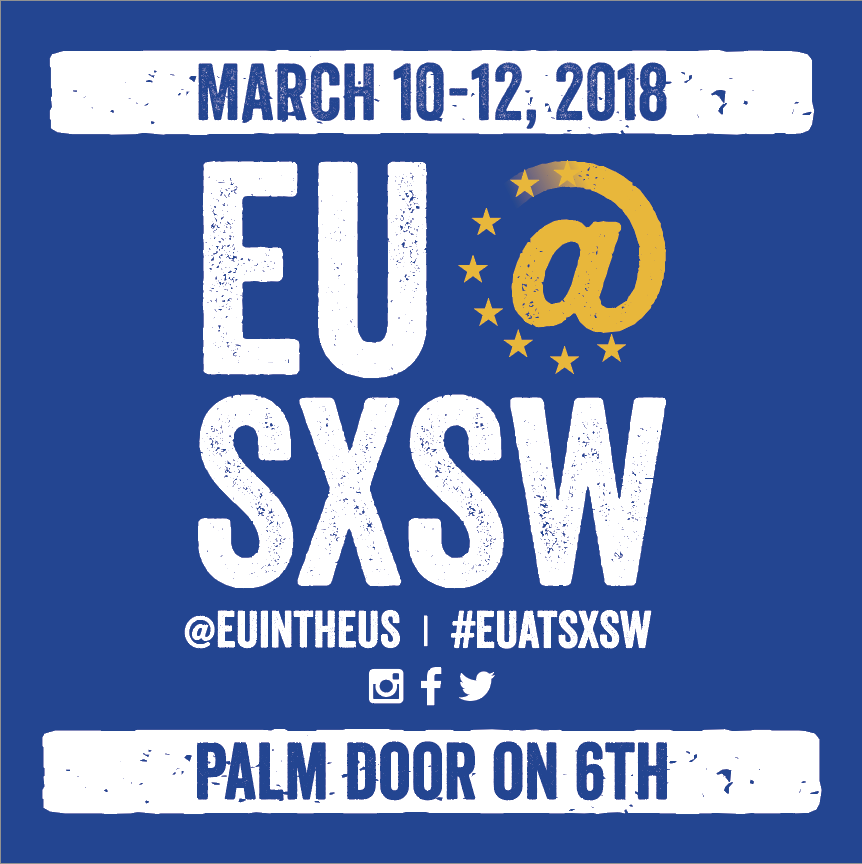 Organizer of EU@SXSW Opening Reception featuring music from Leyya