Join the Empire United team for high quality training, certified coaches, and a development focused curriculum!
About this Event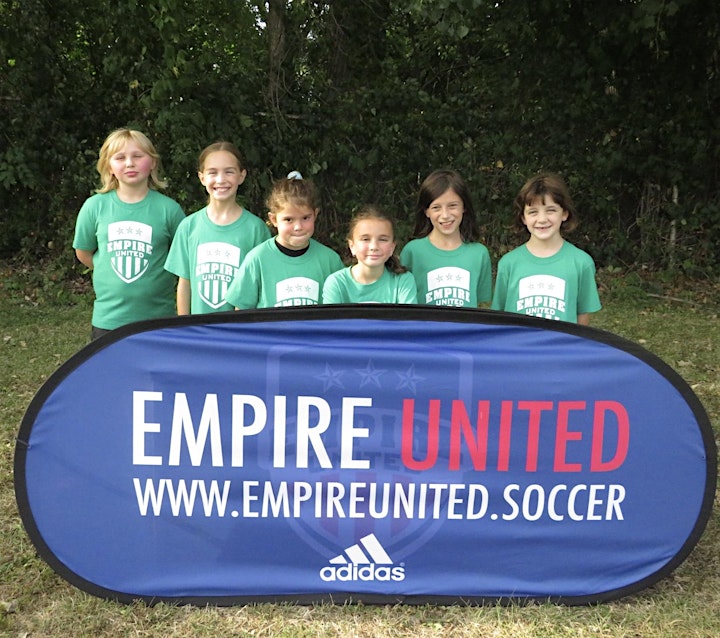 Our Empire Futures Winter Program runs for seven weeks with one training session per week and one game-night per week. Cost: $150.00
Ages: 2014-2011 Girls
Session Dates:
12/2, 12/5, 12/9, 12/12, 12/16, 12/19
(Off 12/23-1/2)
1/6, 1/9, 1/13, 1/16, 1/20, 1/23, 1/27, 1/30.
Session Times:
Wednesdays: 5:00PM-5:50 PM 
Saturdays : 9:10 AM-10AM
The League:
The EUSA Girls United League is designed for our youngest female players to get a chance to learn, grow and develop their technical skills in a fun, empowering, and player-centered environment! With a female-led coaching staff assisted by mentor coaches (talented players and aspiring coaches themselves), this is a great environment for girls to thrive! The program consists of one training session and one game session per week. This program focuses heavily on building a solid technical base of skills that our girls will build on for years to come. 
The Path:
The path for an Empire United player starts right here! 2014 and 2013 players who participate in the Empire Futures league may move on to form the newest EUSA U9 Club team for the 2021/2022 season. These teams participate in local and travel premier leagues and tournaments over the course of the year. 
Training Sessions:
Our training sessions are a combination of technical footwork training, small-sided games, and game-like activities that allow our players to develop the creative, decision-making skills they will need on the field in years to come.
Game Sessions: 
On game nights, players will compete in 3v3 -9v9 games, depending on the age group. These small-sided games are designed so that players will get as many touches on the ball as possible, which is crucial for both their skill development and enjoyment!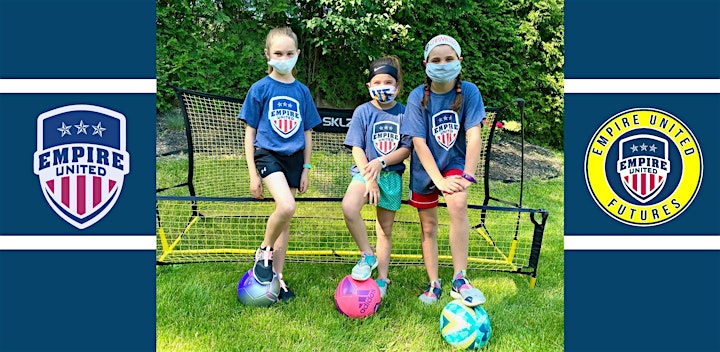 Covid-19 Modifications
The Sportsplex guidelines for the number of people on the field limit our spectator options. Due to this restriction, unfortunately we will not be able to allow spectators on the field. We are working on using other forms of technology and streaming services to allow parents to watch their kids- we will keep everyone updated on this!
Players should wear masks on their walk to and from the field. They do not need to wear masks while playing.
Please check out our website for additional information on new modifications and procedures.