Actions and Detail Panel
European Outdoor Arts Academy: Kaunas School of Spectacle (Trainee Applicat...
Mon, Apr 24, 2017, 9:00 AM – Fri, Apr 28, 2017, 4:00 PM EEST
Description
Invitation for applications from creative practitioners & artists to attend Kaunas School of Spectacle 2017 - a free five day Outdoor Arts training School in Kaunas, Lithuania
The Lower Sanciai community is inviting creative practitioners from in and around Kaunas in Lithuania to apply to attend a unique five-day school in Kaunas, Lithuania. Together they will be joined by invited artists from Ireland, Bulgaria, England, Greece, Cyprus and the UK.
Overview
"Kaunas School of Spectacle" - a practice of spectacle making from local culture that is hidden and unspoken.
Kaunas School of Spectacle is a free five day intensive outdoor arts training school for Creative Practitioners based in and around Kaunas, Lithuania and invited international artists. The school will deliver training designed to build skills that creatives need for making outdoor events and civic celebrations.
The school is led by Walk the Plank, and organised by Community artists Vita Gelūnienė and Ed Carroll in partnership with The Lower Sanciai Community Association and Teatro Klubas, Lithuania. With international partners Pafos 2017, Cyprus; Plovdiv 2019 Foundation, Bulgaria; Limerick City & County Council and Fidget Feet, Ireland; that together make up the European Outdoor Arts Academy. The training is made possible through the kind support of Creative Europe; SNF and Lietuvos kultūros taryba.
Kaunas School of Spectacle is the second of five distinct international European Schools of Spectacle. This School seeks to prepare the ground for its first community parade/procession in September 2017. The parade will celebrate bottom‒up and person‒up culture coming from the local community and increase local creative talent.
Each day of this unique free international training in English will be full and involve a hands-on laboratory open to everyone who has an interest working outside the fixed hierarchies of culture through experimentation and discovery-based learning.
"Events like this can bring communities together in shared celebrations of place and local identity" said Liz Pugh, Producer at Walk the Plank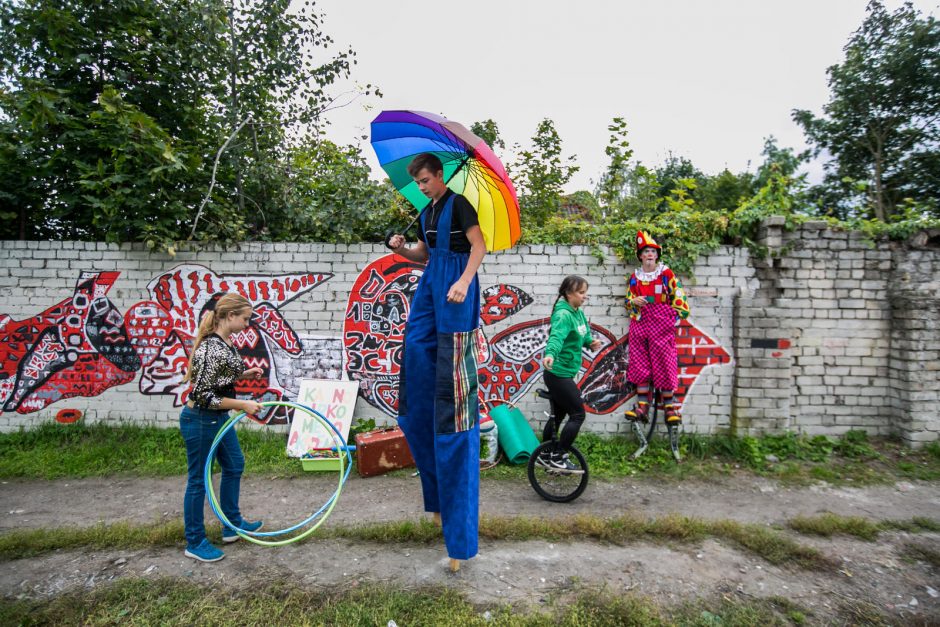 The Lower Sanciai community (Photo Elijus Kniežauskas)
Facilitators
Community artists Vita Gelūnienė and Ed Carroll are co-organising the School, which is located in and hosted by the Lower Sancial Community Association.
International Facilitators will include:
Brian Fleming a theatre maker and festival director based in the West of Ireland. He has played in all countries in Western Europe and Scandinavia and many countries on the Asian, African and American continents.
Liz Pugh founder of the UK outdoor arts specialists Walk the Plank, lead partner for the School of Spectacle. She is currently working on Manchester Day, Pafos2017, MK50 and Peterloo2019.
Benefits
Training with professionals working in public spectacles;

Cooperative experience with peers;

A Certificate of Achievement upon completion of the course;

An opportunity to be invited to travel and up‒skill in future Schools of Spectacle scheduled for Limerick, and Plovdiv in 2017 and 2018;

Links to new networks and contacts.
Who should apply
We are interested in creative practitioners and artists driven to learn how to take their practice into an outdoor setting, with a desire to learn with others, to experiment, co‒operate and co-create.
Be motivated to work collaboratively as a collective

Be eager to create social change in community through arts and culture.

Be interested in parades, processions and community culture
Eligibility Criteria
Creative Practitioners should live in or around Kaunas, Lithuania OR be invited from Limerick, Ireland,; Plovdiv, Bulgaria; Pafos, Cyprus or Greece. And be ready and willing to commit to the full 5 day duration of the programme (plus any travel days).
The school will be delivered in English with limited translation, so applicants must feel confident speaking and listening to English.
Places are limited so final selection will be undertaken by a panel. Selection will be based on how much the panel feels the candidate will benefit from attending the course, and what they will bring to the School.
Financial Conditions
Creative Practitioners awarded a place from Kaunas will be given a free place on the training school, which will include programme materials.
Invited creative practitioners from Limerick, Ireland; Plovdiv, Bulgaria; Pafos, Cyprus or Greece will be given a free place on the course, plus accommodation, programme materials and travel.
How to apply
Apply by competing the order form. We would prefer it if you could apply in English. Please have links to your CV and portfolio (or website) ready to complete the order form.
Please click the 'Register' button above to apply.
The application deadline is 10th March 2017.
Applicants will be selected by a panel and the results will be announced by 24th March 2017.
For enquiries please contact the lead partner in the first instance learning@walktheplank.co.uk
Please note, Walk the Plank will only be able to field enquiries in English.
What Creative Practitioners Attending the School of Spectacle in Pafos in 2016 said:
Creative practitioners and artists from six European countries share skills, develop talent, and create outdoor events that celebrate place, identity and our common European heritage during Pafos School of Spectacle in December 2016. Here's what they said:
"An exciting and valuable experience. In just three days we managed to make a team of people who have never seen each other before, to come up with ideas and unite in a common solution in which all feel comfortable. We made an outdoor spectacle in a place that most had never seen before." Petko Tanchev, Pafos School of Spectacle participant
"For me, the most impressive thing was how they involved the community in the project and made this not just another event, but an event made by the people, for the people under the orchestration of the teachers and us, the students." Katerina Neofytidou, Pafos School of Spectacle participant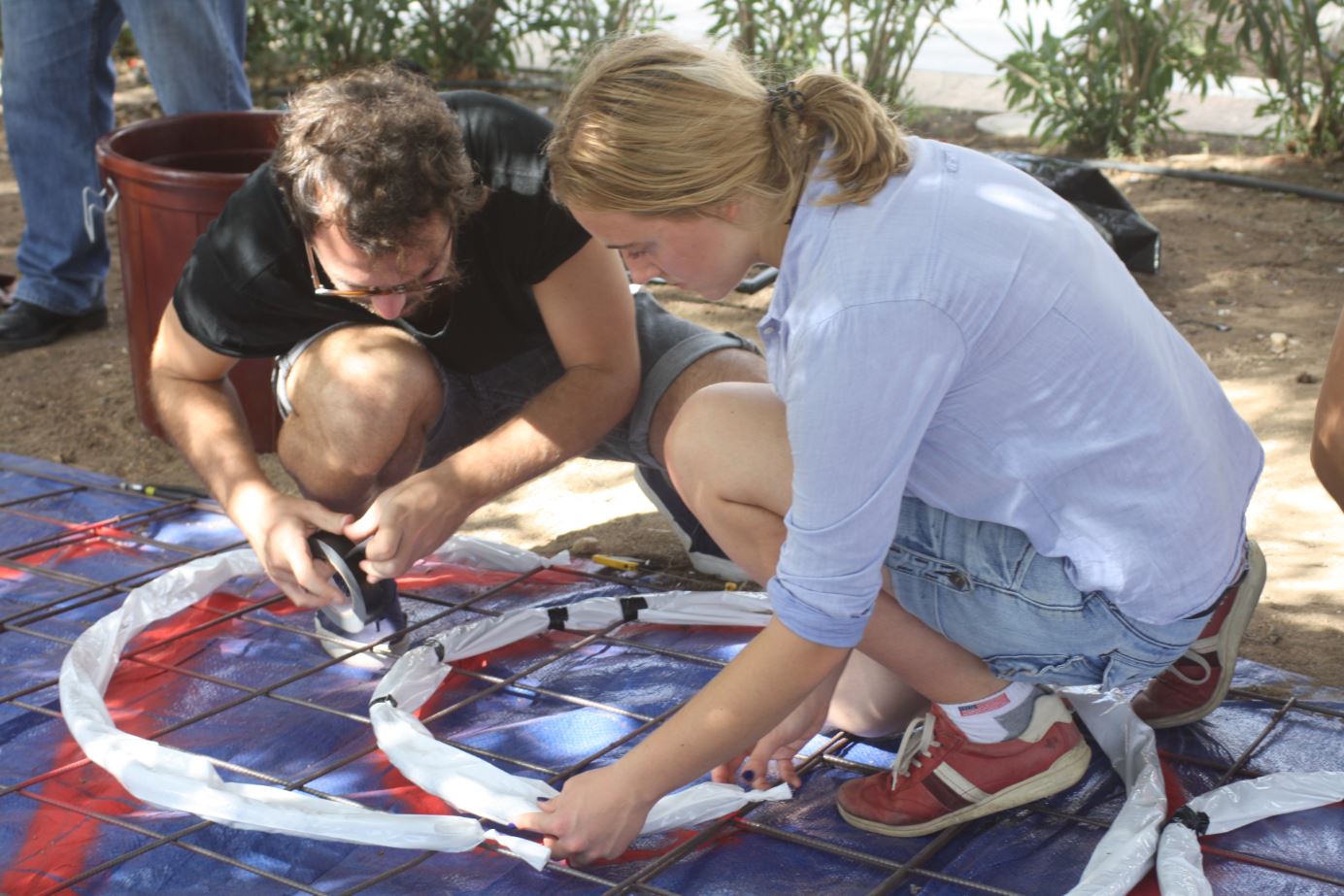 Pafos School of Spectacle, October 2016
Funders:

Partners: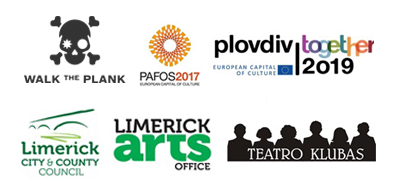 Associate Partner:

---
Lithuanian/Lietuvos
"Europos viešųjų erdvių meno akademija ‒ reginio ugdymo mokykla"
Kvietimas teikti paraiškas dalyvauti tarptautinėje Kauno Reginio mokykloje, kuri vyks 2017 balandžio 24‒28 d. Kaune, Žemuosiuose Šančiuose.
Žemieji Šančiai, E. Kniežausko nuotr.
Mokymai
Kviečiame teikti paraiškas į penkių dienų tarptautinę mokyklą, kurioje įgysite praktinių įgūdžių bei teorinių žinių apie miesto švenčių kūrimą ir procesijų bei eitynių meną. Mokymo metu vyks praktiniai užsiėmimai procesijų vadybos, judesio, garso, mobilių skulptūrų, ugnies paveikslų srityse.
Mokymų vadovai
Mokymus ves ilgametę viešų renginių patirtį turinčios organizacijos ir menininkai:
"Walk the Plank", DB (http://walktheplank.co.uk/), Psilikono teatras, LT (http://www.aukse.lt/psilikono_teatras.html), Brian Fleming, IE (http://www.brianfleming.ie/), Fidget Feet Aerial Dance Theatre, IE (http://www.fidgetfeet.com/) ir kt.
Kauno renginio mokyklos vadovai ‒ Ed Carroll ir Vita Gelūnienė (Žemųjų Šančių bendruomenė).
Mokymuose dalyvaus ir savo patirtimi dalinsis projekto partneriai iš Didžiosios Britanijos, Graikijos, Kipro, Airijos ir Bulgarijos.
Dalyviams
Ši mokykla skirta tiems, kuriems patinka dibti kartu neformalioje aplinkoje, tirti miesto viešasias erdves, kurti netikėtus ryšius bei mokytis vieniems iš kitų. Mokymų grupę sudarys 20 paraiškas pateikusių ir atrinktų žmonių. Mokykla sieks padėti pagrindus Šančių rajono kultūros šventei "Šančinės", kuri vyks 2017 rugsėjo mėn.
Projekto dalyviams bus suteiktos darbo sąlygos, priemonės ir maitinimas.
Atlikus penkių dienų mokymus bus suteiktas sertifikatas. Du dalyviai bus atrinkti tęsti pilnai finansuojamus Reginio mokyklos mokymus Limerike ir Plovdive 2017 ir 2018 metais.
Datos
Paraiškos teikiamos iki kovo 10, 2017.
Dalyviai bus paskelbti kovo 24, 2017.
Kauno Reginio mokykla vyks balandžio 24‒28, 2017.
Paraiškos forma
https://www.eventbrite.com/register?orderid=e4547de0ede711e6a36b063efa82ebb9&client_token=4d95f40c160f4c6fafbc5bc285a82b72&eid=31709325446
Kontaktai
Vita Gelūnienė, tel.: 869993787
Ed Carroll, tel.: 865557359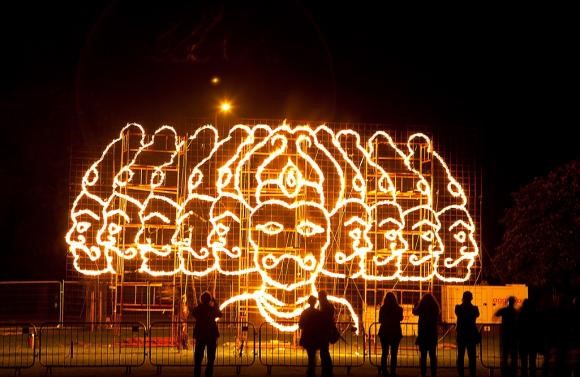 Walk the Plank nuotr.
Apie projektą
"Tai jaudinanti ir vertinga patirtis. Žmonės, kurie anksčiau nepažinojo vieni kitų, per tris dienas sugebėjo sukurti komandą, kurioje gimė idėjos ir bendri, visiems priimtini sprendimai. Mes sukūrėme įsimintiną viešą renginį toje miesto vietoje, kuri anksčiau buvo beveik nepastebima." Petko Tanchev, Pafoso Reginio mokyklos dalyvis.
Menas viešose erdvėse vis labiau įrodo, jog tokio tipo veiklos auditorija – įvairesnė, platesnė bei reprezentatyvesnė nei kitų meno sektorių. Tačiau viešų erdvių menas paplitęs tik ekonomiškai stipresniuose Europos miestuose ir menų organizacijose, kurios turi reikiamus resursus pasirūpinti didelio masto lauke organizuojamais menais. Europos viešųjų erdvių meno akademija (European Outdoor Arts Academy ‒ EOAA) yra sudaryta iš partnerių: tai miestai iš šešių Europos valstybių: Airijos, Jungtinės Karalystės, Kipro, Graikijos, Bulgarijos ir Lietuvos. Šio projekto pagalba bus siekiama rasti modelius, kuriais galima būtų dalintis kultūros kompetencijomis viešųjų erdvių meno srityje ir didinti vietinių menininkų pajėgumus. EOAA sukurs penkias "Reginių mokyklas," kurios savo ruožtu sukurs penkis renginius skirtus publikai. Į renginius bus įtraukti apie 125 kūrybos srityje veikiantys žmonės iš septynių Europos valstybių, turintys gebėjimų ir patirties rengiant kultūros renginius bei galintys sustiprinti viešųjų erdvių meno sektorių nedideliuose, kultūrą puoselėjančiuose miestuose. Be to, EOAA partnerystė tirs viešųjų erdvių meno galimybes ir būdus, kuriais skirtingose kultūrose, turint skirtingus resursus galima įtraukti publiką į dalyvavimą, šventimą bei reginius. Miestai-partneriai, panaudodami naujas žinias bei atrastus talentus, galės toliau nuosekliai auginti viešųjų erdvių meno kultūrą savose erdvėse.
Projektą finansuoja ES programa Kūrybinė Europa, Lietuvos kultūros taryba ir Lietuvos Respublikos kultūros ministerija

Koordinuojanti organizacija: Walk the Plank, Jungtinė Karalystė
Partneriai: Dvimiesčio kulka, VšĮ, Lietuva; Limerick City and County Council, Airija; Pafos2017 - European Capital of Culture, Kipras; Plovdiv 2019 Municipal Foundation, Bulgarija.