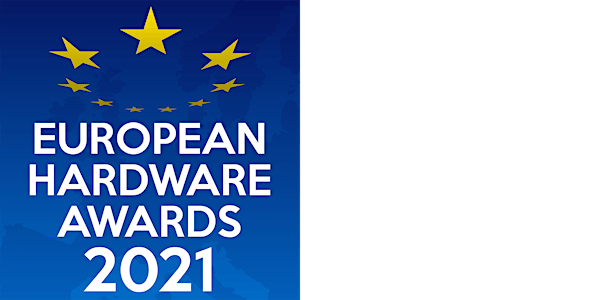 European Hardware Awards - Award Ceremony 2021
Join us for the digital Award Ceremony of the European Hardware Awards 2021!
By European Hardware Association
Date and time
Monday, May 31, 2021 · 10 - 11:30am PDT
About this event
The European Hardware Awards is an annual selection of the very best hardware available in the European market and its presentation ceremony will take place digital this year on 31st May 2021.
Over 100 of Europe's top editors take part in the scientific selection process over a period of two months.
The European Hardware Association was founded 5 years ago by a group of the largest and most influential independent hardware review sites across the European region. Each member has a massive local audience, strong focus on hardware and an adherence to scientific testing & objective analysis.
The founder members include Hardware.Info (The Netherlands), KitGuru (United Kingdom), Hardwareluxx (Germany), Cowcotland (France), Hardware Upgrade (Italy), Geeknetic (Spain), IO-Tech (Finland), PurePC.pl (Poland) and Lab 501 (Romania).
Together, these sites:
A combined audience well over 20 million
Written almost 400.000 expert articles on technology
Completed millions of individual, scientific tests on hardware going back many years
The European Hardware Association has unparalleled knowledge of the IT market and is uniquely positioned to nominate and present the European Hardware Awards.
The European Hardware Association members are committed to establishing these awards as the premium recognition for exceptional hardware being sold in the European Union – something that consumers across the region will come to look for as a marque of trust.
We invite the technology industry to join the EHA to see the award ceremony digital on 31st May 2021 at 7 p.m. CET.
You can see the event online here:
https://www.youtube.com/channel/UCdv49OzewxY4MeRC35waQYQ