Description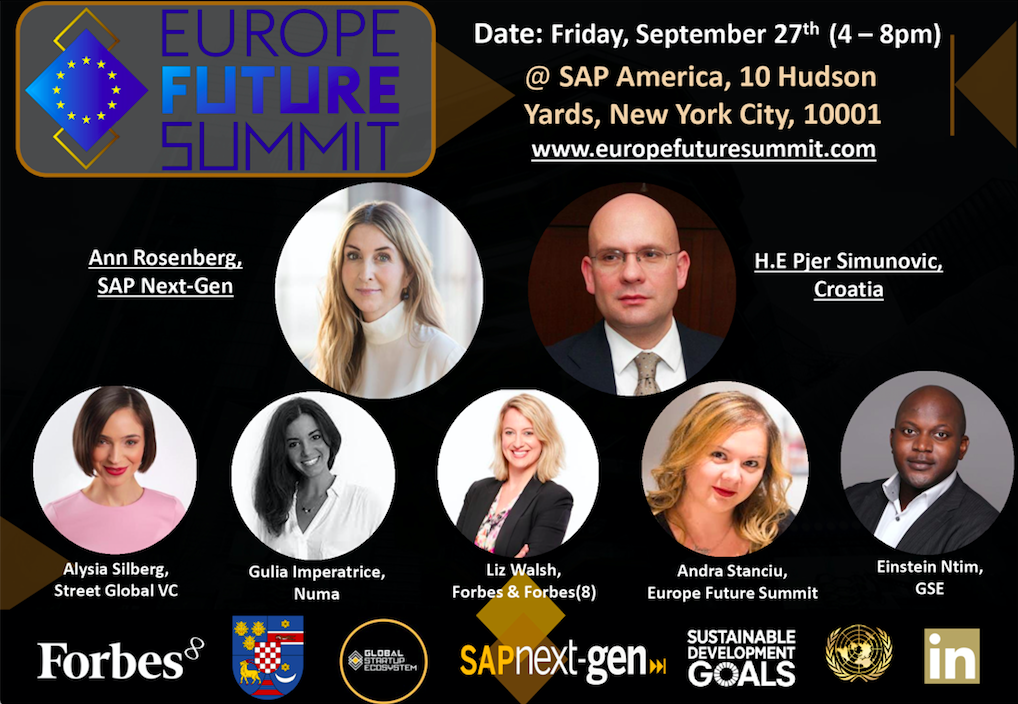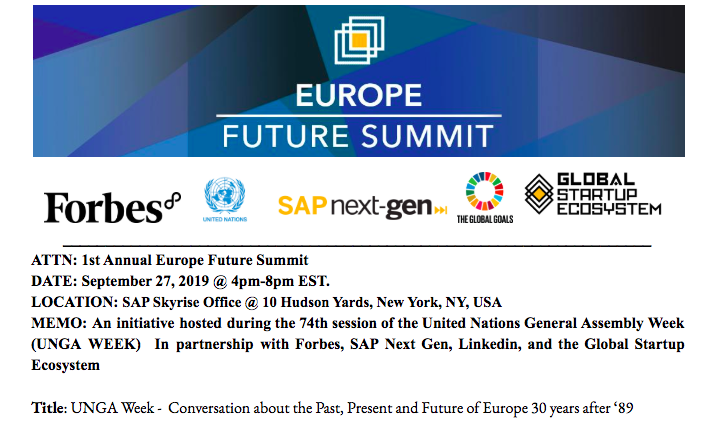 To Invited Delegates:
It is with great pleasure that we invite you to the 1st annual Europe Future Summit featuring 300 global delegates in partnership with SAP Next Gen, Forbes8 and the Global Startup Ecosystem.
The Europe Future Summit is an annual event that celebrates, connects, and empowers the European stakeholder community through networking, dialogue, culture, and much more.
In a time when the region is facing newfound challenges, now is the time to start the dialogue on the true future of Europe.
As a high level premier summit, we curate an active network of investors, tech entrepreneurs, celebrities, politicians and business moguls tackling questions such as: Where is Europe 30 years after the fall of communism? What role does the european diaspora play in the future of Europe? How will brexit affect Europe and how will global markets respond?
As an affiliate to the Global Startup Ecosystem; Europe Future Summit boast a speaker network that includes: Jack Dorsey (Founder of Twitter), Ben Horowitz (Investor Twitter, Facebook), Tim Draper (Investor in Skype, Hotmail etc); Naveen Jain (Founder of Moon Express, Viome etc.); Current President of Haiti Jovenel Moise; Vicky Jeudy from Netflix Orange is the New Black; and VP+CEOs from Google, Facebook, Airbnb, Uber and more.
Invited guests and delegates, representatives of Heads of states and embassy partners can register their VIP delegation via info@europefuturesummit.com .