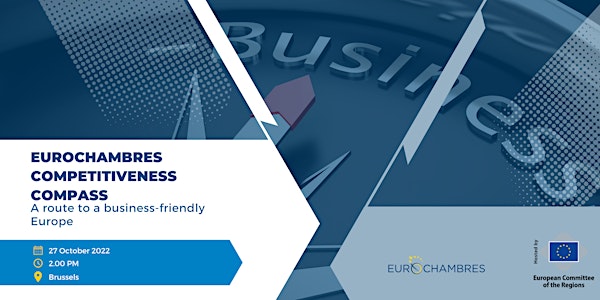 Eurochambres Competitiveness Compass: a route to a business-friendly Europe
The Eurochambres Competitiveness Compass is an initiative open to the representatives of the European chambers of commerce.
About this event
The event on 27 October will revolve around the Eurochambres Competitiveness Compass, which defines four cardinal points for policymakers to address to foster Europe's competitiveness: markets, skills, resources and compliance.
High-level institutional speakers and the European chamber leaders will be invited to elaborate on this in order to identify key policy measures on each point of the compass to consider for the remainder of the 2019-2024 EU term and beyond..
The registration for the event will be open until 20 October.