eurobest Workshop: The Agency is Dead! Long Live the Agency!
Description
Creative agencies are experiencing a rapid change in eco-system, as agile consultancies invade the kingdom over which they once reigned. But can we prevent the usurp of the agency as we know it?
Put on your thinking hats for this interactive workshop, designed as a provocative response to the move of the consulting companies into the traditional agency space.
This session will use the fun and engaging Six Hats Creative Thinking approach, an insightful form of brainstorming that produces focused takeaways. Not only will participants use the Six Hats approach to take a look at new agency models, you'll also reflect on your eurobest learnings so far, and walk away with a refreshed and renewed way of thinking.
Topics Include:
The Sweet Spot – Creative Business Solutions

Client Centricity

Being paid for creativity at last!

A bold future for agile agencies!

Creative Consulting
This vibrant, one-hour workshop will be hosted by Stuart Hardy, Director of Executive Education at the Berlin School. His primary focus is to ensure that the latest thinking and innovations from high performance business are integrated into Berlin School's creative development programs.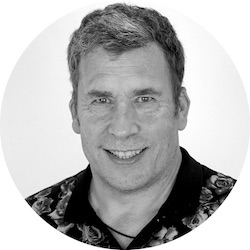 From the organiser of Cannes Lions, eurobest is the world's pre-eminent celebration of European creativity. It's a festival that draws on the continent's varied cultures and vibrant communities to inspire learning, interaction, debate, and a healthy dose of competition.
Spaces open to all eurobest participants.
Please don't hesitate to contact us at execed@berlin-school.com if you have any questions.