Description
Sunday April 15th we will kick off our Educate.Inspire.Empower conference at the Eugene Hilton. Experience dynamic speakers and current topics, including cannabis use in Parkinson's and nutrition.
12:00 to check-in, socialize and visit out exhibit hall for conversations with local resources and partnering pharmaceutical representatives. Lunch not included, light snacks and refreshments provided.
The conference will start at 1:00pm!
Keynote Dr. Laurie Mischley ND, MPH, PhD studied naturopathic medicine (ND) at Bastyr University - then epidemiology (MPH) and nutritional sciences (PhD) at the University of Washington. Her work is focused on identifying the nutritional requirements unique to individuals with neurodegenerative diseases. She has published on coenzyme Q10, lithium, and glutathione deficiency in Parkinson's Disease (PD).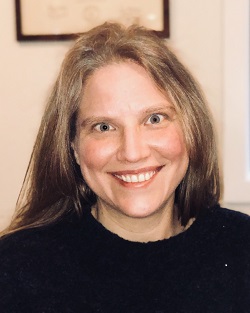 As a clinical researcher, she has worked with the FDA, NIH, and the Michael J. Fox Foundation to administer intranasal glutathione, (in)GSH, to individuals with PD. Drawing on expertise in radiology, epidemiology, nutrition, neurology, and naturopathic medicine, she is attempting to determine whether (in)GSH boosts brain glutathione and improves health. She just completed a study on Cannabis use in Parkinson's Disease and is following over 1500 individuals with PD to describe modifiable lifestyle variables associated with improved outcomes. Dr. Mischley is author of the books Natural Therapies for Parkinson's Disease and Cannabis Use Survey. She maintains a small clinical practice at Seattle Integrative Medicine focused on nutrition and neurological health.
We are excited to add Dr. Kalpana Merchant to the Eugene conference agenda!
Dr. Kalpana Merchant has deep expertise in the neurobiology of chronic neurodegenerative and psychiatric disorders. She will discuss What's in Parkinson's Pipeline and Why have Drugs Failed in the Past? This talk will focus on general drug discovery and development steps, investigational drugs that have been test in PD with the aim to slow disease progression. And possible reasons underlying the failure of drugs in the past.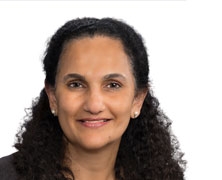 After a 20+ year career in pharmaceutical industry, she retired from the position of Chief Scientific Officer for Tailored Therapeutics – Neuroscience at Eli Lilly. Since 2014, Kalpana has been providing advisory and
consultancy services to non-profit institutions (e.g., The Michael J Fox Foundation for Parkinson's Research) and start-up pharmaceutical/biotechnology companies. She is currently the CEO of Chaperone Therapeutics, Inc., a start-up company developing therapeutics for neurodegenerative disorders. Kalpana received her PhD in neuropharmacology from the University of Utah in 1989. Following a postdoctoral fellowship at University of Washington, she joined the same institute as Assistant Professor of Psychiatry
*Special rate for rooms at the Hilton Eugene, limited amount. Please call PRO directly if you are interested, 800-426-6806. Cut off date for group rate is March, 15th 2018.
Requests for ADA accommodations, please email Melissa@parkinsonsresources.org by Friday April 6th.
Check back for a detailed agenda and exciting updates!