Actions and Detail Panel
EUGENE Conference: Educate. Inspire. Empower.
Sun, April 23, 2017, 12:00 PM – 5:00 PM PDT
Description

Learning to live with Parkinson's disease requires a careful balance between the patient, family members, and medical professionals.
Please join us for our annual spring conference in Eugene Oregon. The day will start at 12:00 when you can check-in, network and share information with your fellow peers and professionals. You can spend time visiting our sponsor tables, the local community resource table and the PRO book sale. Then fill your afternoon with an action packed education experience! Participants will have the opportunity to hear from tremendous speakers with expertise in a variety of topics that are of great interest to people living with Parkinson's.
Featuring Jackie Russell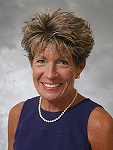 Jackie is the Co-Founder /Program Development Coordinator Ohio Health Delay the Disease. Jackie advocates that daily exercise can empower people to face this disease with a proactive attitude, encouraging them to believe "I may have Parkinson's, but it does not have me."
*Please check back for more exciting details and information. Full program will be posted by 2.28.17*
The Hilton Eugene
66 E 6th Ave
Eugene, Oregon 97401
Check-in begins at 12:00
1:00-5:00


Register here! Or call us at Parkinson's Resources of Oregon if you are having difficulties, we are here to help you!
800-426-6806
There is a cost with this event, $20.00 per person.
Scholarships are available
Light snack and refreshments provided.