EU funding for Startups Workshop: Up to 2,5 Mio. Euro EU-Funding for Founde...
Description
So far more than 42 workshops have been organised across Europe, reaching and coaching over 1550 startups and SMEs in cities from London, Amsterdam, Paris, Berlin to Barcelona at the 4YFN Conference, running as part of the Mobile World Congress.
This workshop is an activity as part of the Global Entrepreneurship Week. We have secured EU funding for multiple companies in more than 4 industrial sectors / domains in over 10 countries in just the last 18 months.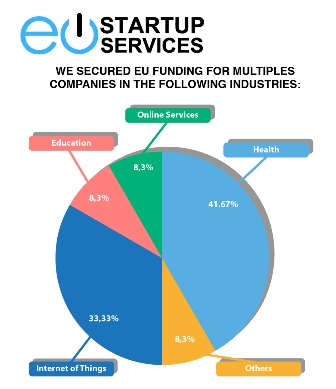 How can you access the €3 billion of EU grant funds available for innovative startups and SMEs through the SME Instrument?
Phase 1 offers a grant of €50 000 to bring your innovations to market

Phase 2 offers grant of between €500 000 and €2,5 M to grow your concept and scale.
This is "free" money: no need to give it back, lose equity or lose control of your company.
Find out if these grants are for you and learn how to apply and which are the ingredients of a successful proposal, all in one session. The workshop will equip you with all the information, tools and hands-on training to write successful proposals – taking a case study of a typical entrepreneur and their StartUp/SME, a detailed step-by-step live demonstration of how to write a proposal with high chances of succeeding
Outline of the workshop
Overview of EU Funding, explained in StartUp's language

The dedicated SME Instrument - Specific EU funding for entrepreneurs, StartUps and SMEs (individual grants between €50.000 to €2,5 million)
EU funding for Phase 1 and Phase 2 – how do they work and which one applies to you and your Startup/SME

How to apply to for the SME Instrument – the whole process from proposal to grant
What does a European commission appointed proposal evaluator typically look for?

What you need to remember when filling out the application? DOs and DONTs
We would like to provide individual mentoring and feedback to all attendees. Therefore, we will review all Startups / Investors who would like to attend after your registration. Only if you or your startups are eligible for the SME-Instrument we will recommend taking part in our workshop. Otherwise, someone else should get your seat.