Canada-Europe Economic Chamber - EU presents the EU-Canada Business Summit 2020
About this event
Important Message :
Due to the current evolution of the Covid-19 situation in Europe and Canada, the EU-Canada Business Summit 2020 has just been modified to a
Virtual Event and Free to attend
Registration and more details are coming soon.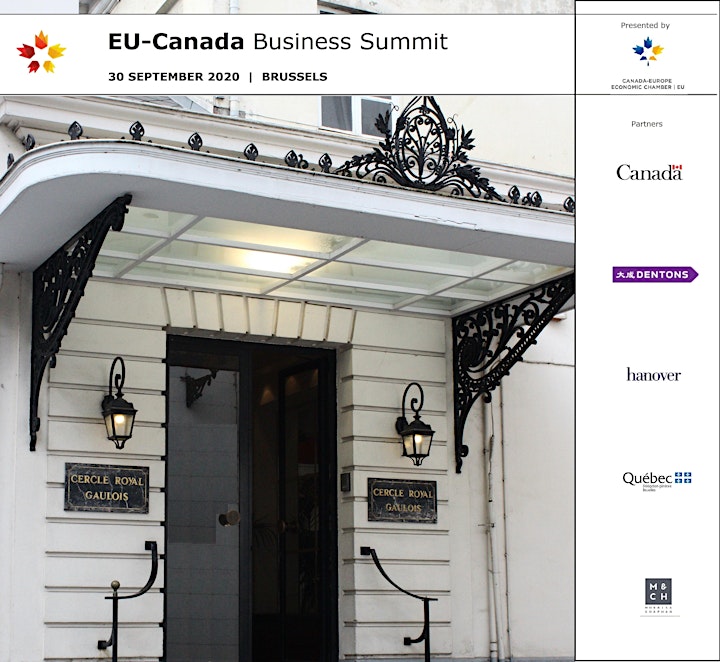 Take advantage of several business opportunities in
Canada, the EU and the World!
____________________________________________________________________
Also
Come and hear an exclusive interview about
The success story behind
Canada Goose in Europe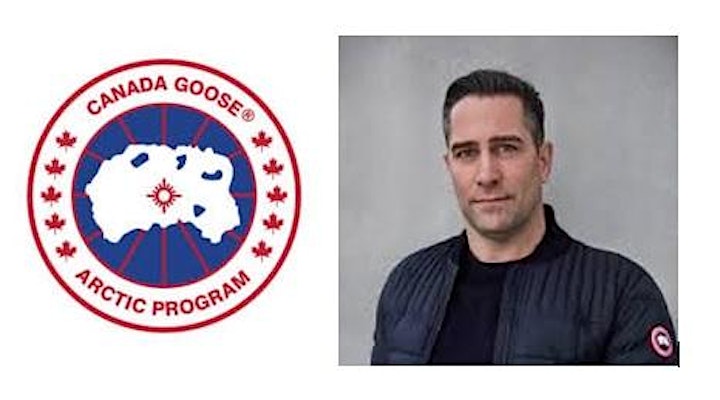 with our Honored Guest Speaker
Pat Sherlock
President - Canada Goose International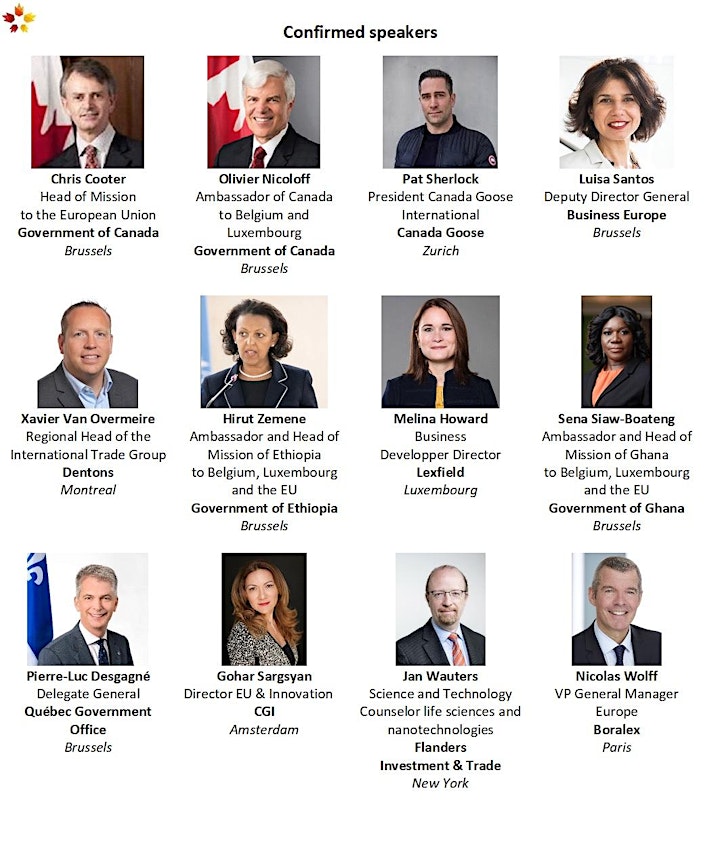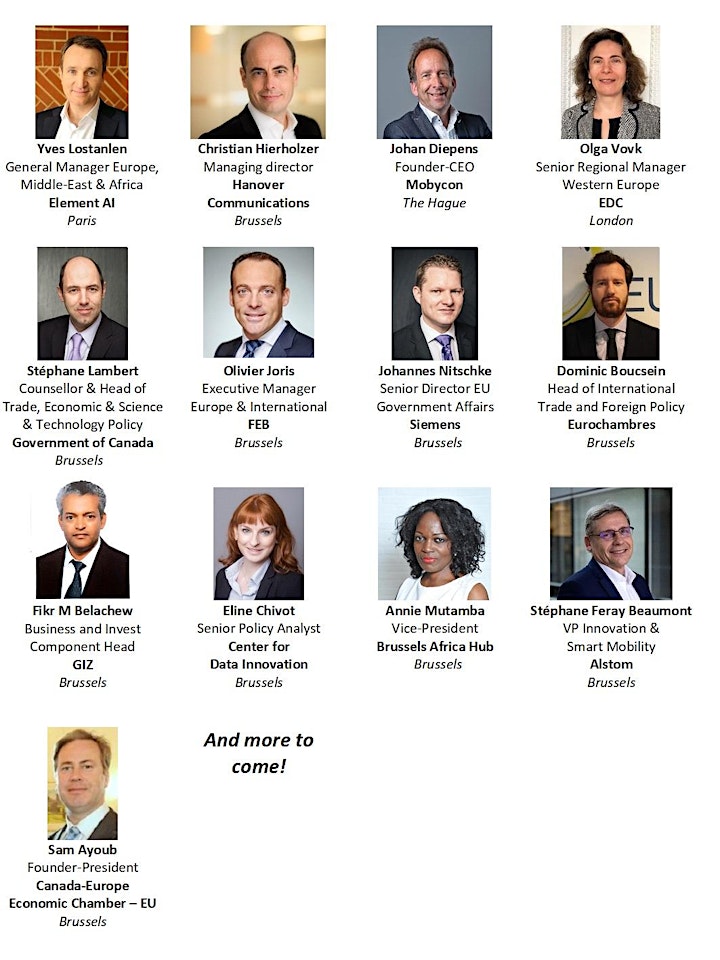 The EU-Canada Business Summit is a one day event held once a year in Brussels, capital of the European Union, that brings together hundreds of political and business decision-makers from Canada, the EU and the world.
The latest political, financial & economic global trends are being discussed and analyzed by relevant high-level speakers coming from a vast array of sectors. This year's topics are Energy & Environment, Security & Transport, International Trade & Mobility, Manufacturers and Artificial Intelligence.
The EU-Canada Business Summit is a great way to built business relationships through VIP cocktails, private meetings, interactive debates and several exclusive networking activities.
For more information on visibility opportunities and available speaking slots
please contact us at info@canadaeurope.eu or at +32.04.93.85.78.04