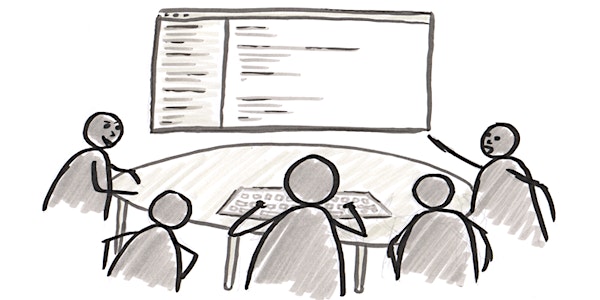 EU and UK Mobretreat
Want more Mob Programming? Choose any or all of 3 events on 3 dates on 3 continents.
About this event
On April 25th was the very first online mobretreat.
A mobretreat is like a coderetreat, where …
people practice TDD as a mob, i.e. as a group of 5 people plus-or-minus 1.
constraints change with each round, but they are not about how the code is written.
instead the constraints define how people in the mob communicate.
If you are interested in learning about mob programming, and specifically differing styles of mob programming, and want to share these practices with your community, then please join us for one of the upcoming online mobretreat events.
For Europe and the UK, on Saturday May 16, from 10am to 5pm CEST
Please register on this page.
For Asia, on Saturday May 9, from 10am to 5pm IST.
For the US, on Saturday May 23, from 8:30 am to 4:30pm EDT
The events above are in preparation for the very first Global Day of Mobretreat which is tentatively scheduled for Saturday, July 18th 2020.
These events are jointly brought to you by Bob Allen, Christian Hujer, and Dimitry Polivaev.
Retrospective Takeaways from the first Mobretreat
First experience:
"I was surprised that remote mob programming actually worked better than face-to-face."
Focus of the mobretreat:
"Getting introduced to mob programming was the important part, not the code we were writing."
Mechanics of remote mob programming:
"Using my own keyboard made the driver role easier for me."
About experiencing multiple styles of mob programming:
"With more familiarity came freedom and we got better flow."
"In later rounds we got more freedom, and from that we saw more flow."