Description
▽▼▽▼ Hello Etsy Friends! ▽▼▽▼▽▼▽ English follows Japanese :)
今年も東京でCraft Partyを開催いたします!
▽▼▽▼▽▼▽▼▽▼▽▼▽▼▽▼▽▼▽▼▽▼▽▼▽▼▽▼

日時:6/23 (日) 2PM-4PM
場所:神保町 試聴室 {MAP}
1drinkオーダーをお願いします♪ (1ドリンクチケット500円をお求めいただきます。)
※早めにいらしての準備お手伝いと居残り片付けのお手伝い、大々歓迎です:)
※旧ギャラリーイワトになります。


今年のCraft Partyのテーマは「Craft for Community」
ホームタウン、今住んでいるところ、そして世界…
Etsyファンみんながつながりを持っていることを意識しつつ、パーティを楽しみましょう!

------------------------------------------------------------------
参加方法
Ticket Informationのチケット数をプルダウンで選びます。(ひとりだったらそのままでOK!)グリーンのボタン「Register」をクリック☆
※チケット予約はFreeですのでお気軽に!キャンセル料は発生しません。
※当日お越しの際に、受付にて運営費ヘルプとしてお一人さま500円いただきます(キッズ&学生は無料)。Etsyファン有志によるイベントのため、ご協力お願いいたします。
↓
Your Information の、First Name(名)・Last Name(姓)・Email Address(メールアドレス)を英字で記入、いちばん下にあるグリーンのボタン「Complete Registration」をクリックしたら完了です!
------------------------------------------------------------------

◆現在予定しているワークショップ◆◆◆◆◆◆◆
※有料 - 作家さんに直接お支払いください。
当日自由参加となります。席が空いていれば参加可能です!



frumafar
リボントレイのカルトナージュ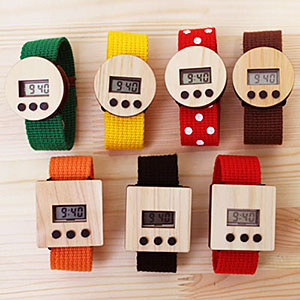 大図まこと (THE MINT HOUSE)
ヒノキのデジタル時計

RISO STUDIO(理想科学工業株式会社)
スクリーンプリントワークショップ
GOCCOPRO100製版済みマスターをご用意、スキージーによるハンドプリントをご体験いただけます。

◆◆◆◆◆◆◆◆◆◆◆◆◆◆◆◆◆◆◆◆◆◆◆◆◆◆◆◆◆◆

この他にもフリーのスナックコーナーなどを予定しています。
(ワークショップ内容は変更の可能性があります。ご了承ください。)

詳細は追ってこちらのページにてお知らせします。

お楽しみに!

Twitterアカウント @EtsyJP でも最新情報をツイートします。Follow us!


~~~~~~~~~~~~~~~~~~~~~~~~~

▽▼▽▼▽▼▽▼▽▼▽▼▽▼▽▼▽▼
Hello Etsy Friends in Tokyo!
▽▼▽▼▽▼▽▼▽▼▽▼▽▼▽▼▽▼

You're invited to Etsy Craft Party 2013:Craft for Community,
our global celebration of meeting and making. This year's theme focuses
on using your creative powers to make your hometown even better.

Come join us for the great day of crafts :)

PLANNING Work Shops: cartonnage tray, screen print, handmade wrist watch!
Free snack
There will be craft activities at the party, so come and have fun making!

500yen at the door to cover the management fee (kids and students are free of charge)
+ 1 drink order please! (drink ticket 500yen)
------------------------------------------------------------------
DATA: 6/23 Sun. 2PM-4PM
You wanna help? THANK YOU! You can come early to help us set-up craft or stay after to help clean up the gallery after the party.
PLACE: Jinbocho Shicho-shitsu {MAP}
------------------------------------------------------------------

MORE DETAILS COMING SOON!
Twitter: @EtsyJP
~~~~~~~~~~~~~~~~~~~~~~~~~

For more information on Etsy's Craft Party, check out this article:
https://www.etsy.com/craft-party

And peek at frequently asked questions here:
https://www.etsy.com/help/article/4063
~~~~~~~~~~~~~~~~~~~~~~~~~
SUPPORTED BY: RISO, PEOPLE'S FRUITS
~~~~~~~~~~~~~~~~~~~~~~~~~