Description
Hello Friends
I am so excited to be hosting the Durban, Etsy Craft Party! Join me in celebrating creativity and craft!
Exact venue and plan for craft activities coming soon!
The event will be R100 per person to cover craft supplies and lovely treats!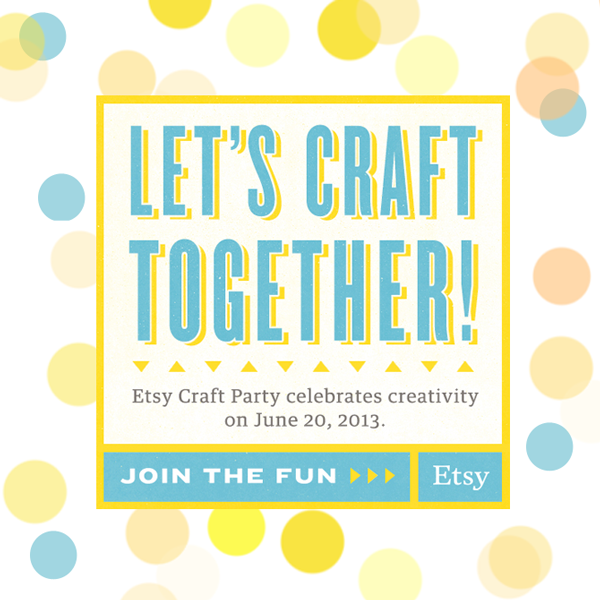 - - -
From Etsy HQ:
You're invited to Etsy Craft Party 2013:Craft for Community,
our global celebration of meeting and making. This year's theme focuses
on using your creative powers to make your hometown even better.
For more information on Etsy's Craft Party, check out this article:https://www.etsy.com/craft-party
And peek at frequently asked questions here:
https://www.etsy.com/help/article/4063