Event Information
Location
Etsy Labs
55 Washington St. Ste 712
Brooklyn, NY 11201
Description
We here at Etsy are super-excited to be welcoming Michael Lopp to Brooklyn. Michael is the author of our favorite blog about technology management/leadership (Rands in Repose), and indispensible books on the same subject.


The talk: The Engineer, The Designer, and the Dictator
During the course of your career, it is likely you will have an undeniable urge to build a thing. It is equally likely that while you are well-intentioned, you are horrifically bad at a skill that is essential to successful thing building. In this talk, Michael Lopp will discuss ideal team construction in a presentation called "The Engineer, The Designer, and the Dictator".
About Michael Lopp
Michael Lopp is a Silicon Valley-based engineering manager (Symantec, Borland, Netscape, and Apple) who builds both people and software. When he's not worrying about staying relevant, he writes about pens, bridges, people, and werewolves at the popular weblog, Rands in Repose. Michael just wrote a book called Being Geek which is a career handbook for geeks and nerds alike. He also wrote a book called Managing Humans that explains that while you might be rewarded for what products you make, you will only be successful because of your people.
Michael surfs and plays hockey in Northern California whenever he can because staying sane is more important than staying busy.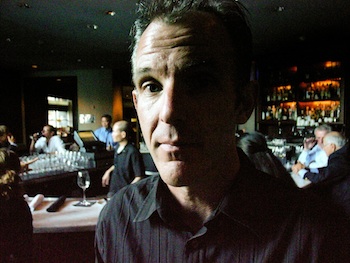 Etsy Speaker Series Mailing List
Etsy has hosted speakers like Fred Brooks (author of Mythical Man-Month), Rasmus Lerdorf (inventor of PHP), and Ryan Singer (product manager & lead UI designer for 37Signals). Want to keep up with the latest speakers? Sign up for the mailing list here or opt-in when you register for a talk!
Date and Time
Location
Etsy Labs
55 Washington St. Ste 712
Brooklyn, NY 11201