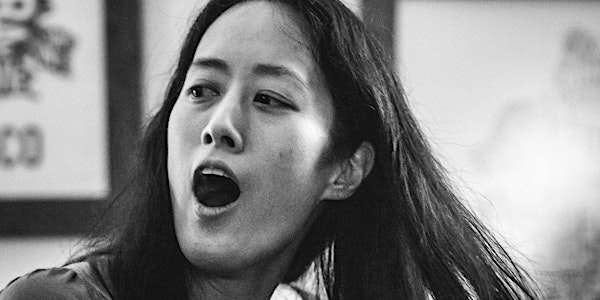 eTown Presents: An Evening with Vienna Teng
eTown is excited to welcome back Vienna Teng to eTown hall for the evening of 7/13!
Date and time
Thursday, July 13 · 7 - 9:30pm MDT
Location
eTown Hall 1535 Spruce St. Boulder, CO 80302
Refund Policy
Contact the organizer to request a refund.
About this event
2 hours 30 minutes

Mobile eTicket
Doors @ 6pm ~ Show @ 7pm
All Ages Welcome
No Refunds or Exchanges
VIP Tickets: Pre-show meet and greet as well as Gold Circle seating!
Gold Circle: GA seating in the first four center rows of the venue!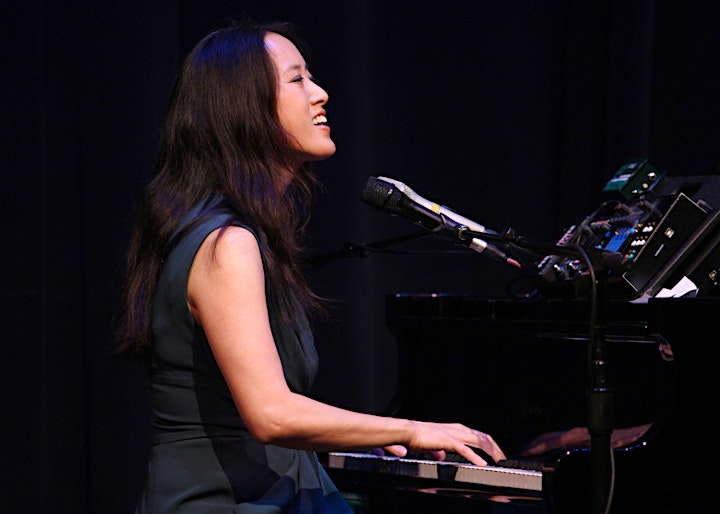 About Vienna Teng:
"I was in a long-distance relationship with music for many years," jokes songwriter Vienna Teng. "Now we're finally moving back in together."
Long-distance, perhaps, but long-running. In 2002, Vienna released her debut album Waking Hour, landing her on NPR's Weekend Edition, The Late Show with David Letterman, and the top of Amazon's music charts. Four more albums followed, most recently Aims in 2013, which became the first album to win four Independent Music Awards. She also composed the music for The Fourth Messenger by playwright Tanya Shaffer, which premiered in 2013 and was a featured production in the 2017 New York Musical Theater Festival. Together with Vienna's captivating live performances and thoughtful online presence, her work has built a devoted following across generations and continents.
Still, other pursuits have always beckoned. A computer science major before she was a recording artist, Vienna is a nerd at heart, as comfortable in spreadsheets as the spotlight. She returned to academia in 2010 to study environmental sustainability, which led to a new career working on climate change, energy and waste issues. She also became a bonus parent to her partner's two kids, and in early 2020 welcomed a newborn addition to the family - just in time for pandemic lockdown.
"I learned a lot about what it means to hold two truths in your head at the same time, as the saying goes," Vienna says of that period. "The situation can be dire and full of possibility. Both kindness and fierceness are so very necessary."
She wondered: what if two songs, with seemingly contradictory perspectives, were written so they would "mash up" into a duet? The result is her song-pair "We've Got You": one about serving as a beacon for one's community, the other about leaning on that community in one's darkest hour. It's some of the most intricate and impassioned songwriting she's ever done. When she performs it on stage - solo, live-looping her voice, keyboards and percussion to layer the two songs together - the audience response is electric. "And there are so many ways for songs to be in dialogue with each other," she notes. "I'd love to keep exploring that idea...hopefully in dialogue with other creators, too."
Fittingly for a piece about reinvigoration and connection, "We've Got You" marks the start of a new chapter for Vienna, where her environmental and musical vocations converge. In 2022, she launched a "music x climate action" community on Patreon, combining monthly livestream shows and recording studio updates with Zoom climate action sessions, as well as working one-on-one with patrons on their own climate projects. On the road, she's started hosting workshops between concerts, bringing members of her audience together to share knowledge and take real steps for climate - events that participants have described as "life-changing," "rocket fuel," and "the perfect antidote to despair."
The long-distance phase is over. Now it's time for communion - and moving forward.
About the organizer
eTown's mission is to educate, entertain and inspire a diverse audience, through music and conversation, to create a socially responsible and environmentally sustainable world.
eTown Hall is located in the heart of downtown Boulder, Colorado. A world-class performance venue, full service recording studio and community center, eTown Hall is also home to the famous eTown radio show. A non-profit organization since 1991, eTown has been committed to environmental education and "doing the right thing." This building, converted from an old church facility, is quite possibly the greenest music and media center in Colorado!
eTown Hall is unique – not another venue in the country like it. It's recycled (a former church), rebuilt (a total renovation from the ground up), renovated (state of the art sound systems, recording studio) repurposed (a green building that makes its own solar power, has extremely efficient heating and cooling, used recycled and repurposed materials in the renovation) and reinvigorated (the community LOVES eTown Hall!) .
eTown Hall Refund and Exchange Policy: eTown does not provide refunds or exchanges for any ticket purchases. If you have further questions, please call us at 303-443-8696, ext. 100.
When purchasing a ticket to an event at eTown Hall, you will be automatically signed up for the eTown mailing list. You will have the option to opt-out of this list at any time.
NOTE: If you are trying to reach us over the weekend about a weekend show or event, the best way to get in touch with us is by calling our Box Office at (303) 443-8696, ext. 117. Someone should be on-site a couple of hours before doors open the day of the show to answer your call, or return your message as soon as possible.