eTown Live Radio Show Taping with William Fitzsimmons & Gungor

Sunday, May 11, 2014 from 7:00 PM to 9:00 PM (MDT)
Event Details
Tickets on sale 1/31/14 @ 10AM MST!
More than just a typical concert, each eTown taping features lots of great music by a pairing of diverse artists, plus in-depth interviews and an E-Chievement Award story highlighting an individual who has gone above and beyond to make a difference in their community.
William Fitzsimmons
William Fitzsimmons is equal parts songwriter and psychotherapist, creating captivating music, which uniquely melds depravity, honesty, and autobiography into a counter-intuitive seamless whole. Since 2005, Fitzsimmons has created three full-length albums, each thoroughly themed and embossed with matters of family history, intimate disclosure, and bold confession, yielding rich folk music, ranging from the stark and acoustic to the voluminous and electronic. All the while reflecting William's commitment to addressing what is always pressing, and yet all too often ignored.
Fitzsimmons' path into music came at the influence and education of his parents, both of whom filled his childhood home with a myriad of instruments, sing-a-longs, and theoretical instruction. However, far from being a mere pastime in the Fitzsimmons' household, music was a communicative necessity between William and his parents, both of whom being blind, relied on the language of music to bridge the relational gap between themselves and a child who experienced the world entirely differently from them.
During his collegiate and post-graduate years, Fitzsimmons left music behind in order to pursue a career in the mental health field; becoming a therapist was a long-held aspiration. Upon completion of a Master's Degree in counseling, he worked as a therapist with the severely mentally ill for several years. It was during the latter part of his training that he began to write songs as both a preparative exercise for his work in the psychiatric field, and as a personal catharsis to deal with his own long-standing psychological maladies.
His first two albums, homemade and self-produced, were expositions on both his unorthodox upbringing and his family's disintegration during his youth. Their understated presentation and overt descriptions of relational and familial disillusionment met quickly and potently with listeners. Very soon thereafter, still working within psychology, William found his songs spreading broadly and being featured on national television programs. However, the process of such revelatory writing and rumination was taking a gradual and heavy toll. During the making of the Goodnight album, Fitzsimmons saw most of the segments of his life begin to tear asunder.
Fitzsimmons' third effort, 2008's The Sparrow and the Crow, was a detailed and afflictive retelling of the events surrounding his divorce from his wife of nearly ten years. Written as a personal apology to her, the album is a foreboding but genuine tale of misfortune and a reconciling of the darkest point of his life. It was named iTunes' Best Folk Album of that same year. Following the release of Sparrow, William would take a moratorium from songwriting for over two years.
Fitzsimmons' new release, Gold In The Shadow, is a musical reflection of the personal resuscitation and psychological renovation, which took place in the years following his divorce. Based on a specific set of psychopathological disorders from the Diagnostic and Statistical Manual of Mental Disorders IV (DSM-IV), he describes the songs as "a real and long coming confrontation with personal demons, past mistakes, and the specter of mental illness that has hovered over me for the great majority of my life." However, whereas nearly the whole of William's previous albums have dealt with the bleak and somber side of inter- and intrapersonal disaster, Gold is a work focused on healing. William continues: "I had reached the point where I was either going to yield to my sicknesses or engage them headlong. In either case, I could no longer continue the way I was."
Gold In The Shadow represents a welcomed musical departure, not from authenticity in writing, but in the field of focus. It is a return to his pre-music therapeutic passions, but with one eye now fixated on actual and optimistic change. It is ripe with personal elements, but also represents his first foray into external perspective taking; examining the lives and psychological struggles of those around him in addition to his own. It is an acknowledgment of the shadow self and the Todestrieb (Freud's "death instinct"); but, even still and more so, an acceptance of hope.


Gungor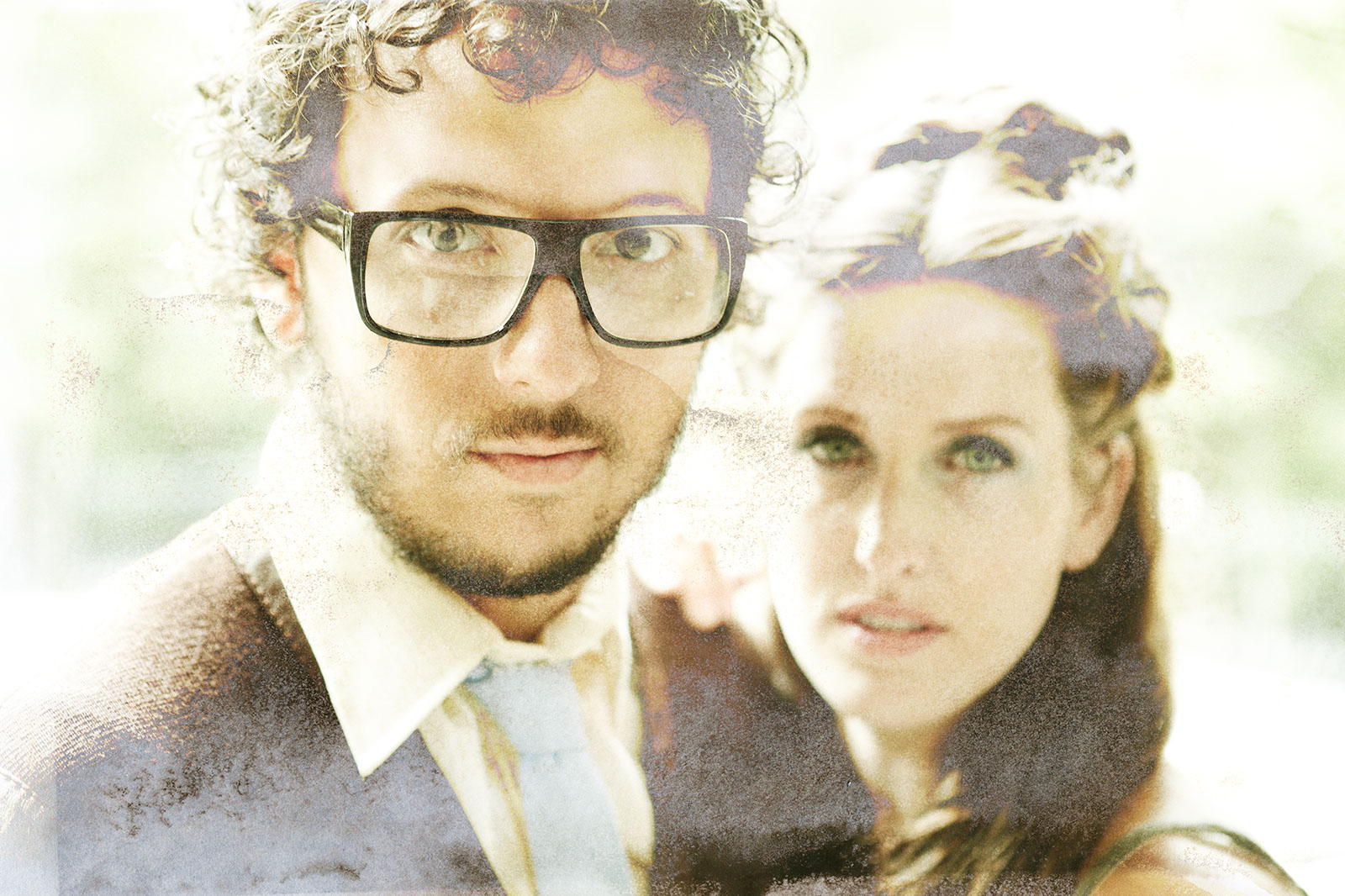 We don't have to look far to find the results of what happens when filters are removed and people create what they think they want to create. Most often, it's chaos.

It takes the truly gifted artist, at the exact moment when personal uncertainty is as its peak, to reach within and draw out music both noticeably free from constraints and laser-like in its focus.

Michael Gungor, through the musical collective known simply as Gungor, has achieved just such a work. Setting aside his reliance on what he called "metaphysical constructs I'd known all my life," Gungor has tapped his considerable musical reserves for a song set simultaneously re- velatory in its lyrical content, ambitious in its sonic scope and compelling in its approachability.
Finally given the opportunity to self-identify, Gungor uses his skills as an accomplished multi- instrumentalist, arranger and producer on "I Am Mountain" to kick off a journey of stories told, some personal, some allegorical, but all honest and forthright.
"There's that sense of searching, wandering and loss within all these songs," Michael says. "On the other side of that, there's a rebirth of hope and life within that. There's a freedom and em- brace of mystery and the unknown, and finding a joy and childlikeness within that."
Michael's path of creative rediscovery allows the tracks on "I Am Mountain" to exist in their own needs, be it the dark east/west musical dichotomy of "The Beat of Her Heart" or the me- lodic hooks of "Long Way Off," from the galloping synths of "God And Country" to the descent from beauty into deconstruction in "Upside Down."
Michael shares vocalizations in Gungor with wife Lisa, and together they interact, counter-play and underscore each song's arc with precision and versatility, be it the plaintive whisper of "Yesternite," the lost-then-found effect choices made on "Wandering" and '70s-era evocation on the chorus of "Let It Go".
In this age of musical homogeneity, such diversity might be a danger sign. But Gungor's deft manipulation of such moments piques interest not only in the immediacy of an individual song, but throughout the album's listening experience as a whole. That variety is most assuredly on purpose.
"I recently had the best meal of my life, an eight-course Japanese/sushi thing," Michael says, "and just the balance of the plates they'd bring and how they handled each of the flavors after the next to build to something, it was amazing.
"That's how I wanted to approach this record," he continues. "To have a palate cleanser when its needed, something easy to go down, a breath for a second when things get too dark or heavy.
"Any good film, meal, symphony, album, whatever, has those kinds of moments that allow you to breathe."
Have questions about eTown Live Radio Show Taping with William Fitzsimmons & Gungor?
Contact eTown
Organizer
eTown's mission is to educate, entertain and inspire a diverse audience, through music and conversation, to create a socially responsible and environmentally sustainable world.
eTown Hall is located in the heart of downtown Boulder, Colorado. A world-class performance venue, full service recording studio and community center, eTown Hall is also home to the famous eTown radio show. A non-profit organization since 1991, eTown has been committed to environmental education and "doing the right thing." This building, converted from an old church facility, is quite possibly the greenest music and media center in Colorado!
eTown Hall is unique – not another venue in the country like it. It's recycled (a former church), rebuilt (a total renovation from the ground up), renovated (state of the art sound systems, recording studio) repurposed (a green building that makes its own solar power, has extremely efficient heating and cooling, used recycled and repurposed materials in the renovation) and reinvigorated (the community LOVES eTown Hall!) .
eTown Hall Refund and Exchange Policy: eTown does not provide refunds or exchanges for any ticket purchases. If you have further questions, please call us at 303-443-8696, ext. 100.
When purchasing a ticket to an event at eTown Hall, you will be automatically signed up for the eTown mailing list. You will have the option to opt-out of this list at any time.
NOTE: If you are trying to reach us over the weekend about a weekend show or event, the best way to get in touch with us is by calling our Box Office at (303) 443-8696, ext. 117. Someone should be on-site a couple of hours before doors open the day of the show to answer your call, or return your message as soon as possible.