Description
ETHOS: Ethical Training for Healthy Operational Success
A series of one-day seminars, delivering dynamic action plans to behavioral healthcare businesses with trainings focused on ethics in marketing and operations. A portion of the proceeds will be donated to 10,000 Beds.*
The program is designed to be accessible, cost-effective, and immediately actionable. Each event targets 100 local C-level executives in facility operations and marketing. Top minds in the industry will share their expertise on how to implement and execute ethical operations and marketing plans.
Only a maximum of 125 tickets are available. Breakfast, lunch, snacks, and drinks are included with each ticket.
Areas of focus include:
Ethical Marketing - What it is, what you need to know, and how to ensure you are ethical
Branding - Developing an authentic, transparent brand and how to embody the brand through business operations
Billing - Improving facility, insurance, and biller relationships through ethical practices
Alumni - Developing a meaningful program that enhances alumni recovery journies and using learnings to better treatment programs
Call Handling - Creating the best practices for accesing needs, acting with compassion, and identifying the right candidates for your program
And More
Speakers: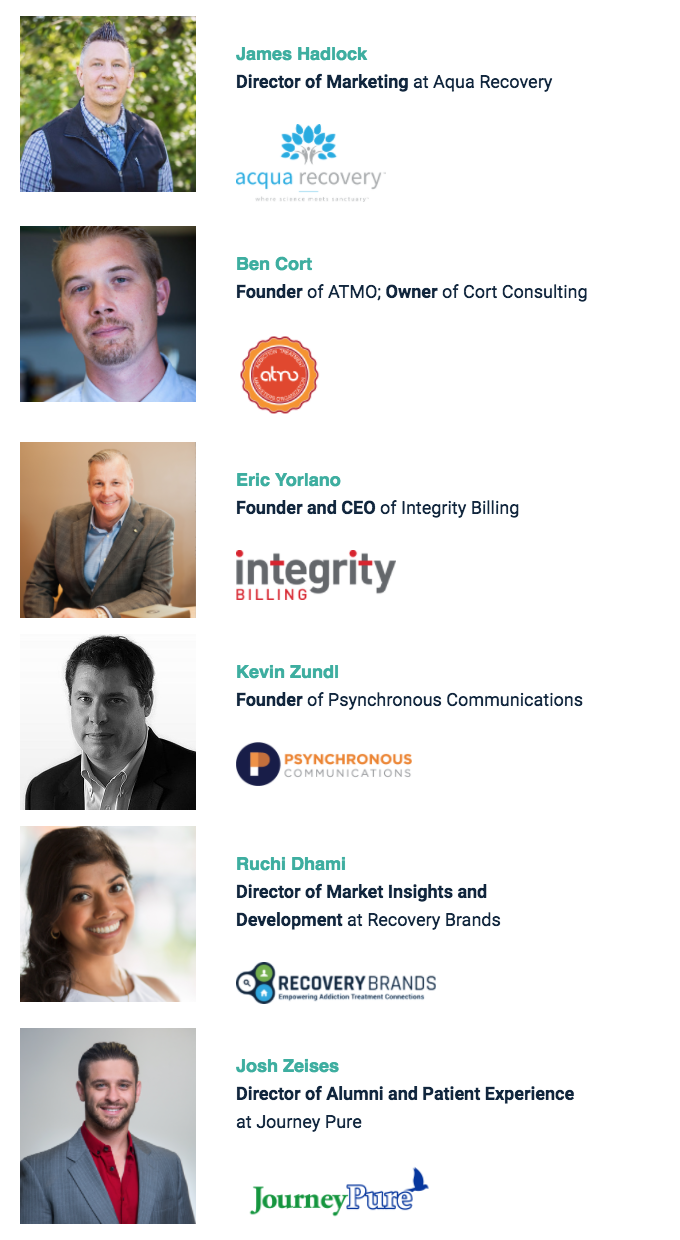 For more information, to speak at, or sponsor the event, contact:
Katharine Agliata | Business Development Coordinator
774-991-1885 | Katharine@Rehabs.com
*As a charitable benefit for 10,000 Beds, Inc., a 501c3 non-profit providing addiction treatment scholarships to those without resources, sponsorship packages may be tax-deductible in full or part; ticket costs for attendees are not tax-deductible.