Description
Ethnographic Research Workshop
---
The AMA San Diego Research and Insights Development Special Interest Group (SIG) is excited to present a workshop on Ethnographic Research on Thursday March 8 at 7:30 AM at University of San Diego, Kroc Institute for Peace and Justice. A powerful add-onto Qualitative Research, Ethnographic Research is used to provide detailed, in-depth descriptions of everyday life and practice.
The workshop will describe the practice and uses of Ethnographic Research from both the practitioner and academic perspectives, with a deep dive on:
• The impact of consumers purchasing products, services and experiences that are meaningful to them
• The influence of marketing on the commoditization of facial plastic surgery
The workshop will include presentations, hands-on activities, and networking.
SPEAKERS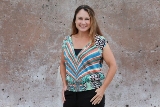 The Practitioner Perspective: Dr. Ann Pistacchi will talk about "Meaningful…ness." More than ever, customers are purchasing products, services and experiences that are meaningful to them. Brands that succeed in identifying what's meaningful benefit from greater customer lifetime value. Design ethnography uses social science techniques to uncover the beliefs and feelings that drive human behavior. These belief systems enable us to understand what's most meaningful to customers. The presentation will explore how to gather information from customers, uncovering the belief systems and emotional systems that underpin what's meaningful to them.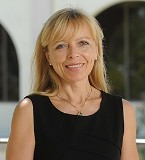 The Academic Perspective: Dr. Maria Kniazeva will talk about a recent ethnographic study that focuses on the marketing forces that drive commoditization of plastic survey to correct facial features. During her talk, Dr. Maria Kniazeva will reflect on her recent ethnographic study, (Un)Saving Face, or The Designer Face as a New Consumer Commodity. Maria and her colleagues performed an ethnographic study in South Korea, a nation that places a strong symbolic value on the face and has historically developed the honor-centered concept of "saving face" as a guiding principle of life. The fundamental research question was "What is the face?" What makes the face the site of voluntary alteration? How do marketing forces drive the mainstream embrace of surgical correction of facial features as a commercial commodity, similar to shoes? To address these questions, Maria studied the influence of outdoor advertising.
Location
University of San Diego, Kroc Institute for Peace and Justice
5998 Alcalá Park, Room G
San Diego, CA 92110
Continental breakfast and beverages will be provided. We look forward to seeing you at the event!
PARKING and TRAM INSTRUCTIONS:
Parking: For visitors arriving to campus, please allow 15 minutes for parking and walking to the venue. Upon arriving to campus, turn into the West Campus Entrance on Marian Way from Linda Vista Road. Stop at the welcome kiosk and ask for parking instructions. They will direct you to turn left and purchase a parking permit at the Alcala West Pay Stations located in the West Parking Structure.
Tram Service: The USD Tram Service runs about every 5-10 minutes and will drive you up the hill to the main campus from the West Parking Structure; alternatively, you could walk up the short steep hill. The Kroc Institute for Peace and Justice (KIPJ) will be the first building on the right.


Thank you to our sponsor: University of San Diego School of Business.