Ethnic Queen Magazine Los Angeles Model Face Off Model Casting Calls
Description
2016 Official Los Angeles Ethnic Model Casting Calls Makeup Artists Hair Stylists and Clothing Designers Casting Calls For Ethnic Queen Magazine Photo Shoot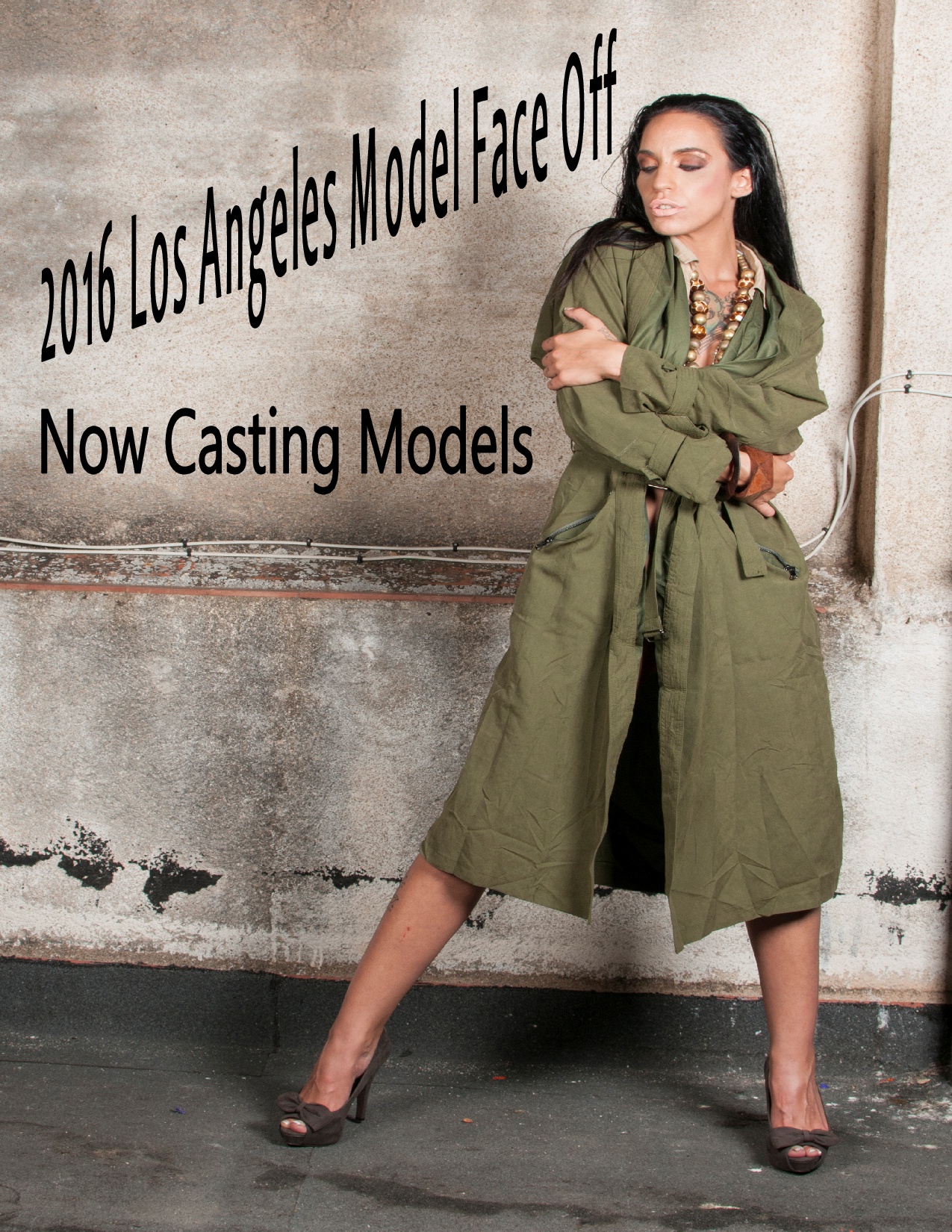 2016 Model Casting Call For All Ethnic Models in Los Angeles, Hollywood, San Diego, Las Vegas, Long Beach, Santa Monica, Pasadena, San Francisco, and all of California and Nevada
Are you an aspiring female model or professional female model age 18-35, professional make up artist, professional hair stylist, or clothing designer that would like the opportunity to build an excellent magazine print photo portfolio, receive a free magazine photo shoot, and be featured in an internationally known fashion and lingerie model magazine that's read by thousands of people each day, including casting agents for both fashion and entertainment companies worldwide?
This is one of the biggest print magazine opportunities of 2016 for all beautiful aspiring ethnic models, make up artists, hair stylists, and clothing designers on the West Coast and one modeling opportunity you don't want to miss if you are an aspiring ethnic model serious about taking your modeling career to the next level.
The 2016 Los Angeles Ethnic Queen Magazine is a free magazine model photo shoot taking place in Los Angeles, California in the Fall of 2016 and all female models, makeup artists, hair stylists, and clothing designers that are selected for this excellent magazine print opportunity will be featured in an issue of Ethnic Queen Magazine.
We are now casting the hottest and most talented Asian models, Indonesian models, Ethnic models, African models, Latina models, Indian models, Polynesian models, African American models, Bi-racial models, erotic models, exotic models, professional makeup artists with theatric or high fashion makeup experience, professional hair stylists, and the hottest upcoming clothing designers on the West Coast and giving all a free magazine photo shoot and the opportunity to be featured in the very popular and internationally known Ethnic Queen Magazine.
If you are a beautiful female model that lives in Los Angeles, Las Vegas, Long Beach, San Diego, Santa Monica, Hollywood, or Pasadena ages 18-35 and you feel you have what it takes to be a featured print model in one of our internationally known online magazines, and you are able to come to Los Angeles, California in October, please submit 6 high resolution full body photos that are no older than 12 months and a bio with your phone number and what city and state you are from to: modelfaceoff@mail.com
All Makeup Artists, Hair Stylists, and Clothing Designers Please Submit a Bio with Phone Contact Information and the Information Listed Below:
**A photo or video portfolio is required as part of this application process for all makeup artists, hair stylists, and clothing designers applying to this casting call. A URL link listed on your resume for an online portfolio is preferred, Please email us your bio with full contact information and portfolio or link of your work to: internationalbeautymovement@aol.com **
Note: This is an invitation only casting call that is not open to the public, all models, makeup artists, hair stylists, and clothing designers must apply to this casting call with photos and bio with contact information to be considered for this magazine photo shoot, all that are selected will be contacted by email from the International Beauty Movement.
PLEASE READ THIS CASTING CALL CAREFULLY, ALL MODELS SELECTED FOR THE 2016 LOS ANGELES CALIFORNIA MODEL FACE OFF MUST PROVIDE THEIR OWN TRANSPORTATION AND LODGING TO LOS ANGELES IF YOU ARE SELECTED FOR THIS FREE 1 DAY MAGAZINE PHOTO SHOOT.
Please Feel Free To Visit Our Websites
and Read Our Magazines At The Links Below:
International Beauty Movement Web Site:
http://internationalbeaut.wix.com/internationalbeauty
Click Link Below To Become A Member of the International Beauty Movement:
https://plus.google.com/communities/116221426422258310365
PLEASE CLICK LINKS BELOW TO VIEW Girl 9 MAGAZINES ONLINE:
http://girl9magazine.wix.com/girl9magazine#!current-issue
http://girl9magazine.wix.com/girl9magazine#!last-issue
Please Click One Of the Links Below To Read Ethnic Queen Magazine: http://internationalbeaut.wix.com/internationalbeauty#!online-magazine
http://issuu.com/rippingrunways/docs/2016_ethnic_queen_magazine_debut_is?e=6108760/37587277
2016 PHILLY MODEL FACE OFF VIDEO HIGHLIGHTS CLICK LINK BELOW:

https://www.youtube.com/watch?v=oBB1bMbJp6Q&feature=youtu.be
2016 D.C. Fashion Week Fall Show Highlights:
https://www.youtube.com/watch?v=kPQDQmA-MFw
2016 Ripping Runways Magazine Philly Model Face Edition Click Link Below:
http://rippingrunways.wix.com/rippingrunways#!full-magazine
Please visit our casting call link to view all of our current casting calls for aspiring female models, fashion events, clothing designers, photography and video internships, makeup artists, and hair stylists worldwide at: http://rippingrunways.blogspot.com/