Description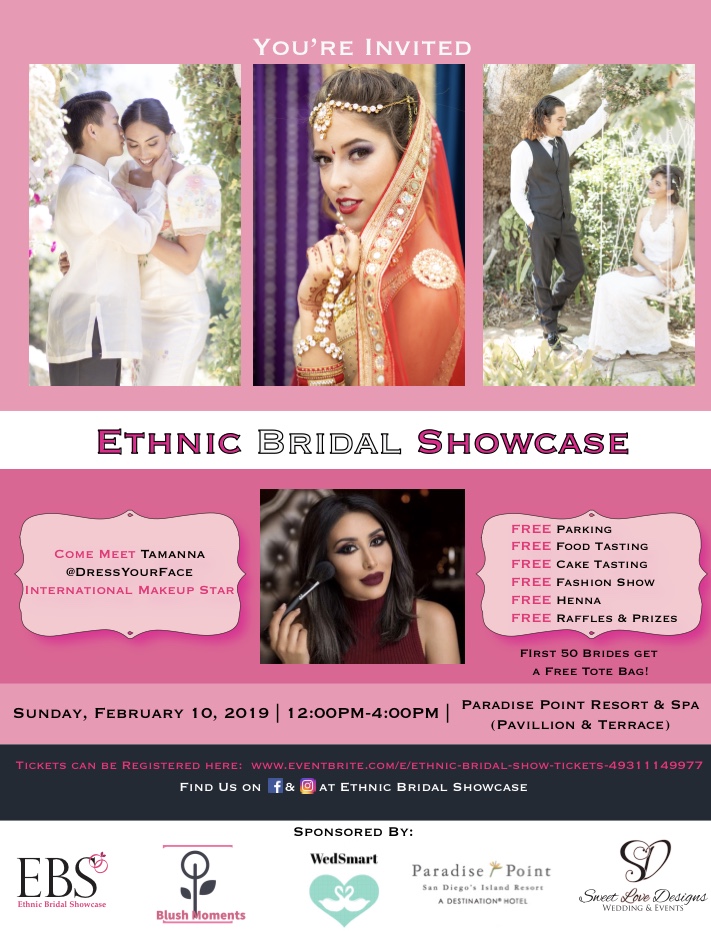 Reserve your tickets today for the Ethnic Bridal Show of San Diego! Hosted by Paradise Point Resort & Spa, Blush Moments & Sweet Love Designs

Join us to discover the venues and vendors that cater to the multicultural brides of Southern California! Enter to win your wedding for free!*
How to enter to win a FREE wedding!
1. Purchase your ticket
2. Follow Blush Moments Designs, Sweet Love Designs and WedSmart on Instagram
3. Post our flyer below on your page
4. On the day of the show, you will be given a grid to collect stamps from ALL vendors.
5. Drop off the completed grid in our designated raffle box (we will show you on the day of the event)
Come meet Dress Your Face - International Makeup Star!
For questions contact: 760-783-5604
*Wedding vendors are selected by the staff of the Ethnic Bridal Show. Subject to vendor availability.