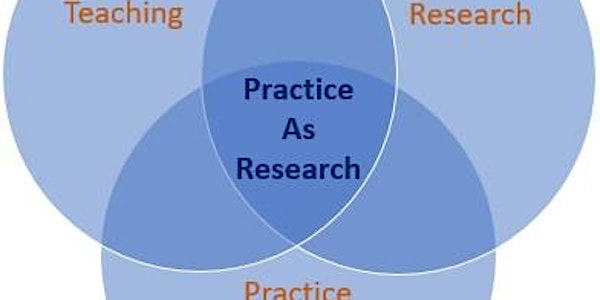 Ethics with More-Than-Human Participants
Dr Kay Sidebottom discusses how to ethically account for environment, atmosphere and presence of non/human others in research.
By Practice As Research network
Date and time
Mon, 12 Jun 2023 07:00 - 08:00 PDT
About this event
As qualitative researchers, we know (but perhaps don't always acknowledge) how much the environment, atmosphere and presence of non/human others can affect our enquiries. In our attempts to apply the 'God-trick' (Haraway, 1988) of the all-seeing, all-knowing objective observer we are encouraged to mitigate for bias, minimise variables, and account for distractions. However, when we ignore the non-human participants always-already involved in our projects (the bee at the window; the wind in our hair; the cat on our lap) we miss the opportunity to create new meaning and consider research as 'event', as human participants entangle with the naturalised others that necessarily shape their experience and understanding.
"Reading a novel in summer heat, looking out onto a deep Mediterranean blue bay, hornets and butterflies licking honey from the wooden terrace floor, changes my reading. The book hasn't changed, but my experience of it genuinely has. The cavities my thought is able to slide into, change." (Rebecca Tamás, 2020).
In this session we will think with Rebecca Tamás about the implications of inquiry in a world of multiplicity, which does not situate humans as discrete containers but bodies with the capacity to be affected and affect others. We will also explore what the implications are for considering the role of more-than-humans in our ethical practices. In a world where ethics is often a human-centred, initial tick-box exercise, what might a more expansive and inclusive approach mean for the process of our enquiries?
Following Dr Sidebottom's presentation, there is an opportunity for an open whole-group discussion.
For information about UCL's privacy practices and how UCL uses your data, please see the UCL General Privacy Notice.