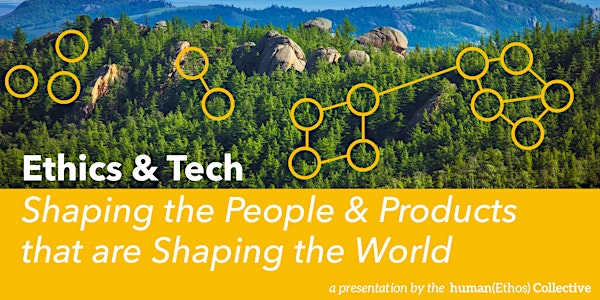 Ethics & Tech: Shaping the People & Products that are Shaping the World
When and where
Location
GitHub 88 Colin P Kelly Junior Street San Francisco, CA 94107
Description
Who is this for? Leaders and members of teams creating software products or services of any kind. Anyone interested is welcome to attend, of course.
Description
The general public is growing fearful of technology, calling ethics into question. At the same time, software leaders and teams are discouraged and apprehensive about product misuse.
What's missing is a way forward.
In this interactive presentation, we offer a vision for technology in light of the current challenges and high stakes. Our goal is to help you answer and act on the question, "What does it look like for my team to build ethical products or services?" Ethics is a skill that can be developed with practice. Through hands-on case studies within small groups, we will show you how, where, and what to practice in order to enhance your team. Lastly, we will touch on the topics of misuse, assessment, and challenges in the way of implementation.
The presentation will end with Q&A. And you'll leave with homework for practice and resources for further exploration.
Presenters
David Price, Tech Entrepreneur, Consultant and Advisor, Graduate Philosophy study at University of Colorado and Oxford
Kresten Froistad- Martin, Ph.D., Ethics and Social Theory, USF Urban and Public Affairs Graduate Program Manager, Volunteer Ethics Instructor at San Quentin State Prison
Barry Brown, Leadership and Team Transformation, Faculty at Singularity University, Consultant and Mentor
David, Kresten, and Barry are founding members of human(Ethos), a multi-disciplinary collective focused on leadership and team transformation. Learn more at:
Logistics
Parking is limited. Suggest travel by MUNI N-Judah.
Doors open at 9:40am.
Light pastries and drinks, including coffee, will be provided.
Code of Conduct
human(Ethos) and our host, Github, value the participation of every attendee and want all attendees to have an enjoyable and fulfilling experience. Our Code of Conduct and anti-harassment policy for this event can be found at: