Ethics of Social Media - MCLE at the San Diego Law Library - Downtown Branc...
Description
About the Program:
- 1 hour MCLE Legal Ethics Participatory Credit
Social media offers attorneys and law firms the opportunity to build credibility and trust, highlight expertise, and establish a memorable brand. Law firms, attorneys and support staff must take care to ensure that their online activities adhere to ethical and professional rules of conduct. This presentation offers best practices for successful use of social media, as well as practical guidance regarding situations and activities to avoid.
About the Speaker: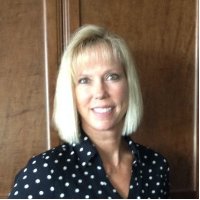 Kathryn Konzen joined DTI in 2014 as a Regional Business Development Executive. She is a California licensed attorney who has worked with various litigation support vendors in San Diego for the past several years. Prior to that, Kathryn worked as an associate for an insurance defense firm, and spent several years working as a paralegal both in house and with law firms of all sizes. Kathryn focuses on efficient and cost effective solutions for her clients when dealing with electronic data, whether it is for a government investigation, litigation matter, or internal issue. Kathryn has presented various CLE programs on such topics as Managing ESI, Ethics in Social Media, and Ethical Issues of eDiscovery. Kathryn is passionate about educating her clients and others in the legal field, focusing on data management and eDiscovery issues. In addition to Kathryn's license to practice law, she holds a BS in Business Management, an Associates' Degree in Computer Applications and Networks, and a Paralegal Certificate. She is also the current Assistant Chapter Director for the San Diego Chapter of Women in eDiscovery.
This event is available in person at our downtown location or view the event remotely using your computer and phone. Remote viewing instructions will be sent via email 48hrs, 24hrs, and the day of the event to all registered attendees.
REMOTE VIEWERS - CLICK HERE FOR CLASS HANDOUT

About Cancellation:

To cancel your registration, please call (619) 531-3900.
Organizer of Ethics of Social Media - MCLE at the San Diego Law Library - Downtown Branch
THE SAN DIEGO LAW LIBRARY WILL BE HOLDING REMOTE ACCESS CLASSES ONLY UNTIL FURTHER NOTICE DUE TO HEALTH CONCERNS SURROUNDING COVID-19!
The San Diego Law Library is the only community resource dedicated to helping people learn about and use the law to solve problems, access justice and take advantage of opportunities.
For more information, please visit www.sandiegolawlibrary.org or phone (619) 531-3900.