Description
Mental Health Counselors Association

of Palm Beach

welcomes

Dr Cathy Waltz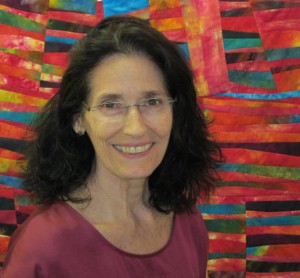 Author, Speaker and Professor at Barry University
A FREE Workshop for our Members!
Medical Errors Prevention
Facilitator will work with participants through a dialogic approach to explore the impact of mental health/medical errors in their particular areas of practice. Issues addressed and discussed include but are not limited to missed/improper diagnoses, failure to comply with mandatory abuse reporting laws including a review of the pertinent statutes and any recent changes, inadequate assessment for violence potential (e.g., suicide, homicide), and failure to detect medical conditions presenting as a psychological/psychiatric disorder (i.e., over medicated clients).

Ethics and Boundary Issues
The material presented differentiates between law and ethics, morals, values, personal ethics and/or professional ethics; allows the participant to discuss ethical dilemmas, traps and pitfalls faced in their profession; addresses new technology related issues; and, how one's best practice can alleviate negative impacts on clients and one's own career and clinical practice.



Domestic Violence: A Clinical Perspective
This course meets or exceeds Florida's requirement mandating a 2-hour course related to the identification of domestic violence victims, safety planning and referrals as part of the licensure and renewal process for all health and mental health professionals. The workshop complies with the expectation of the State of Florida by covering the required information within a mental health clinical service context.
About our Presenter
Dr. Catherine Waltz, Ph.D., LCSW has been a Florida licensed clinical social worker since 1990 and has based her practice in Ft. Lauderdale. Her 30 years of clinical experience in individual and group psychotherapy as well as extensive expertise in domestic violence, hypnosis, and other clinical interventions are indicators of the value she brings to her clients and training sessions.
Dr. Waltz works primarily with adult patients. Her experience includes clients with diverse problems including serious and persistent mental illness, depression, anxiety, and relationship problems. She has created and run groups for women for the purpose of relationship improvement and self-development. She has developed and run psycho-educational programs for men who are violent with their partners, anger management and couples with highly conflictual relationships.
Dr. Waltz has held a variety of professional administrative positions and supervised many student interns and Registered Interns over the years. She has developed academic courses and provided professional continuing education training to other mental health professionals for years including a two-day course for Florida mental health professionals who desire to become Florida qualified supervisors for Registered Interns.
Her expertise in working with domestic violence victims and perpetrators has led to her becoming a trusted resource providing expert testimony in legal cases involving domestic violence. She has been training others to work with men who batter for 20 years including several recurring international training seminars on the subject.
Saturday, January 7, 2017
9AM - 5PM
Generous Parking behind the library.

Lunch will be provided

Tickets Now Available
Free
to
MHCAPB Members