Ethics in Clinical Diagnosis: Implications of Thinking Dimensionally about Psychopathology with Nancy McWilliams, PhD

Saturday, October 20, 2018 from 9:00 AM to 11:00 AM (EDT)
Event Details
This event is presented by the North Carolina Chapter of the 
American Association for Psychoanalysis in Clinical Social Work. 
Using clinical examples and empirical support, Dr. McWilliams will argue that there is a psychotic level of many psychological conditions, not merely schizophrenic illnesses and psychotic mood disorders. She will review the evidence for construing psychopathology dimensionally (How severe is the person's problem?), rather than simply categorically (What illness does the patient "have"?).  
Her presentation will underscore that current diagnostic manuals (DSM and ICD) are often inconsistent with the therapists' understanding of their ethical obligations to clients. Dr. McWilliams will explore the implications for including psychotic processes on a continuum with ordinary mental life. 
Early registration ends September 20th at 11:30pm
Please also consider joining us for a reception dinner on Friday, October 19th at the home of Bill and Gale Meyer.  If interested, RSVP to william.meyer@duke.edu.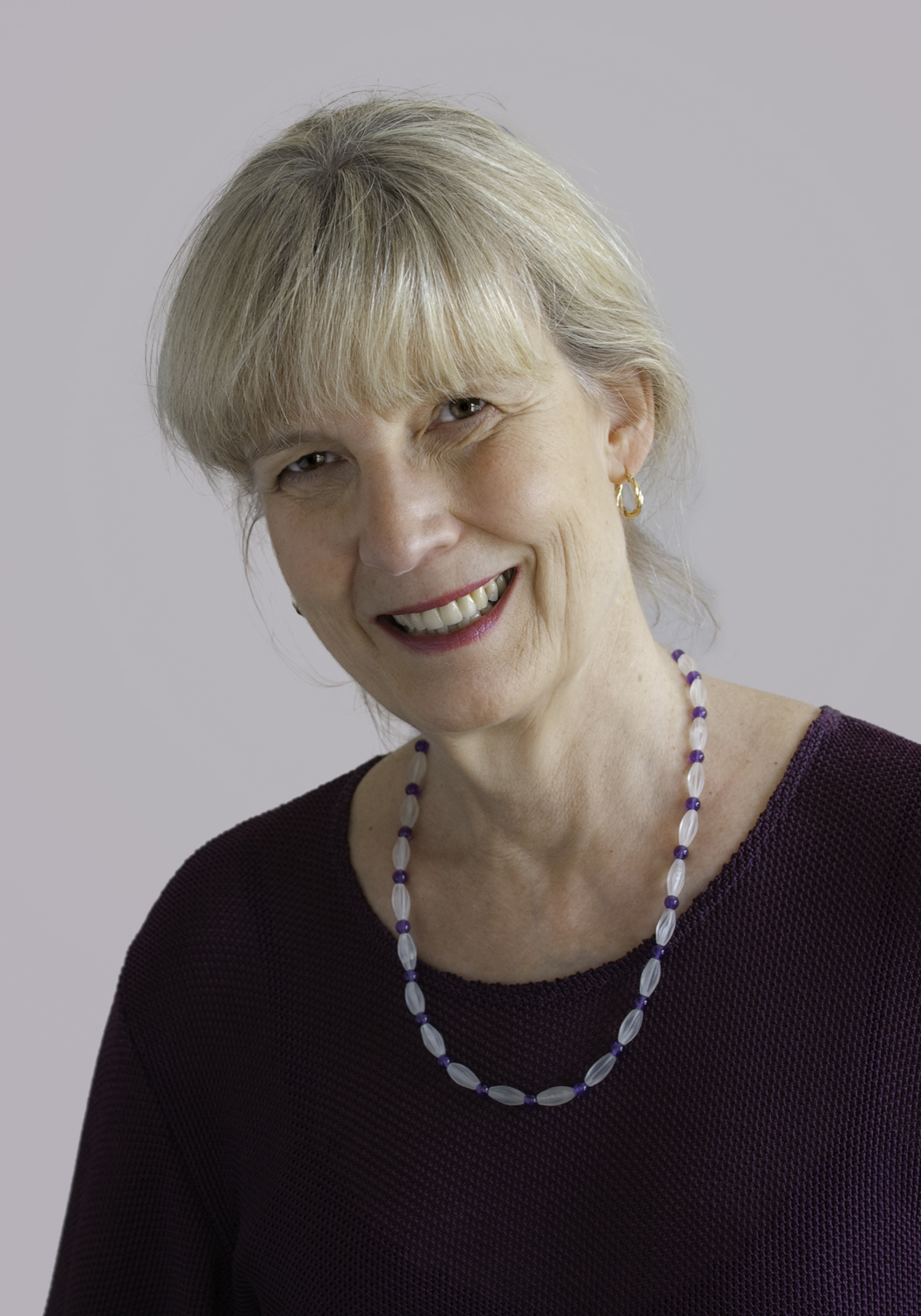 Presenter: Nancy McWilliams, PhD teaches at Rutgers University's Graduate School of Applied Professional Psychology and has a private practice in Lambertville, NJ. She is author of Psychoanalytic Diagnosis (1994; rev. ed. 2011), Psychoanalytic Case Formulation (1999), and Psychoanalytic Psychotherapy (2004), all with Guilford Press. She has edited or contributed to several other books, and is Associate Editor of the Psychodynamic Diagnostic Manual (2006, Lingiardi; McWilliams, 2017). She is a former president of the Division of Psychoanalysis (39) of the American Psychological Association and is on the editorial board of Psychoanalytic Psychology. Awards include the Gradiva prize (1999), the Goethe Scholarship Award (2012), the Rosalee Weiss award for contributions to practice (2004), the Laughlin distinguished teacher award (2007), the Hans Strupp Award for teaching, practice and writing (2014), and the Division 39 awards for both Leadership (2005) and Scholarship (2012). She has given commencement addresses for the Yale University School of Medicine and the Smith College School for Social Work. Her writings have been translated into twenty languages.
For a brief video of Nancy McWilliams speaking to new therapist, click here.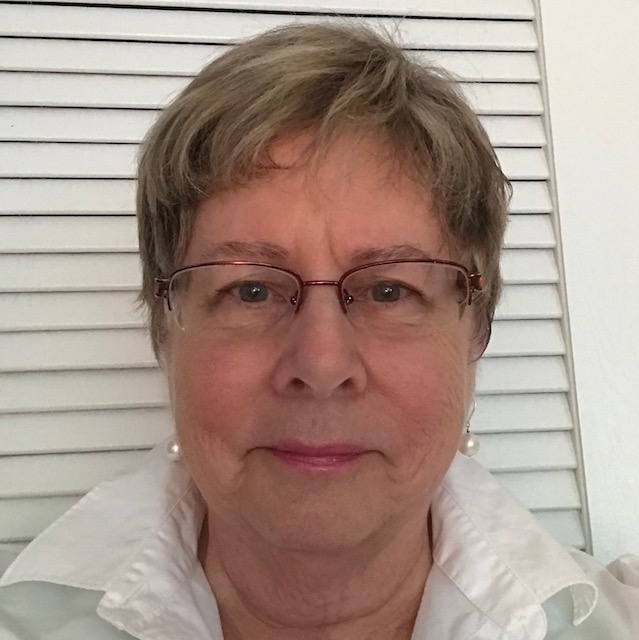 Discussant: Christine Erskine, LCSW, is President-Elect of the PCC -- the Psychoanalytic Center of the Carolinas. She is a graduate of the UNC School of Social Work and of the Washington Psychoanalytic Institute and has a psychoanalytic psychotherapy practice in Raleigh. She was a leader in helping to establish the Psychoanalytic Psychotherapy Study Center of NC – a program now incorporated into the Training and Education Program of the PCC.
Register soon!
Early registration ends September 20th at 11:30pm 
When: Saturday, October 20th, 2018

Workshop: 9:00 - 11:00 AM
Refreshments and Registration: 8:30 am 
Where: UNC School of Social Work, Room 135, 325 Pittsboro St. Chapel Hill, NC 27514 
Two Contact hours will be available for this event.  
Interested in deepening your clinical practice through a Psychoanalytic Lens?
Consider joining us again at the AAPCSW National Conference  being held in Durham, NC from March 28th - 31st 2019!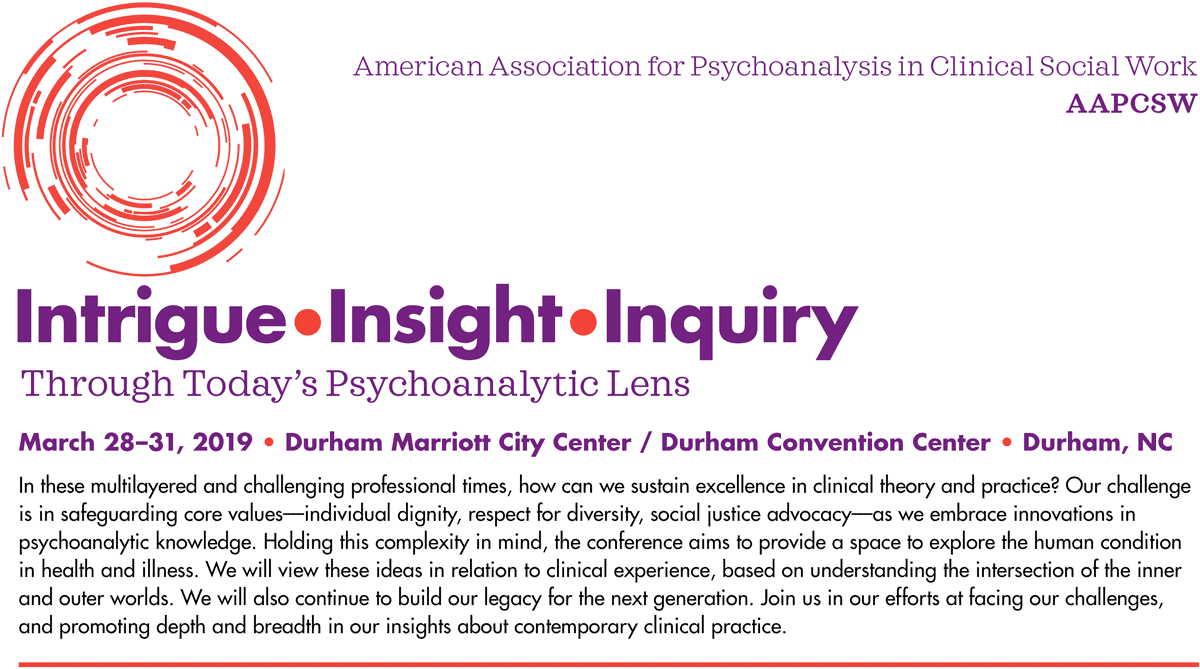 Discounts conference prices are available to AAPCSW members.
Consider joining today.
Have questions about Ethics in Clinical Diagnosis: Implications of Thinking Dimensionally about Psychopathology with Nancy McWilliams, PhD?
Contact NC AAPCSW
When & Where

University of North Carolina at Chapel Hill
325 Pittsboro St
Room 135
Chapel Hill, NC 27514


Saturday, October 20, 2018 from 9:00 AM to 11:00 AM (EDT)
Add to my calendar
Organizer
This event is sponsored by:
The North Carolina chapter of the American Association for Psychoanalysis in Clinical Social Work 
Please consider joining the AAPCSW!
Some benefits of joining include:
(1) member benefits with the NC Chapter of AAPCSW
(2) discounted registration rates for local meetings
(3) discounted rates for psychoanalytic books and journals
(4) discounted rates for the national conference to be held in Durham, NC on March 2019
(5) inclusion in the national listserv
(6) inclusion in the member directory
Visit our website at www.AAPCSW.org to apply for membership!