Actions and Detail Panel
Ethics for Clinical Supervisors
Thu, October 27, 2016, 8:30 AM – 4:00 PM EDT
Description

---

Turning Difficult Conversations into Learning Conversations

Ethical discussions by definition are difficult conversations. They often involve different and competing values, goals, understandings and priorities. Frequently there are strong feelings and identity issues at stake. When ethical issues arise, the supervisor has an opportunity to move the difficult conversation into a learning conversation by using a structured approach.
Through the introduction and regular use of Reamer's model for ethical decision-making, supervisors and clinicians will strengthen skills for identifying and discussing ethical issues on a regular basis. When issues are examined in a methodical way, responsibilities and options become clearer, and next steps are developed and implemented. And while many gifted and ethical clinicians may not agree on the next step in any given situation, having a shared model to approach the conversation is crucial.
This training will utilize two models as guides to how to discuss the most difficult issues in supervision. Case scenarios will involve boundaries crossings and violations; dual relationships; supervisor/supervisee relationship; organizational and worker ethics; discussing feelings and identity issues as they relate to specific clinical situation. The format is information sharing, individual reflection, case discussions and group exercises.

Target Audience
Current and prospective supervisors and clinical directors in substance abuse, mental health and behavioral health settings.


---
Please Note: This training is included in the 5-day program, The Fundamentals of Ethical and Clinical Supervision, which fulfills the initial educational requirements for Certified Clinical Supervisor (CCS).
If you are already registered for Track A or Track C of The Fundamentals of Ethical and Clinical Supervision, please do not also register for this event.
---

ABOUT THE PRESENTER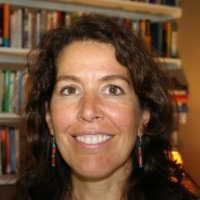 Teresa Valliere, LCSW, LADC, CCS is an individual therapist, group facilitator, clinical supervisor and trainer with 19 years of experience in a variety of settings. She has expertise in trauma and recovery, relational theory, motivational interviewing, acceptance and commitment therapy, group facilitation and clinical supervision. She maintains a private practice in Portland Maine serving adults with a special focus on caring for professionals in mental health, medical, legal and other helping professions through training, individual and group supervision, and direct counseling.
---

6 Contact Hours Available
Click here for details. Certificates will be emailed to participants who attend the entire program. No partial credit will be given.


---

Check-in will begin at 8:00 a.m.

Lunch will be on your own.


---
---

This course is sponsored by CCSME through the Maine Behavioral Health Workforce Development Collaborative, a partnership between AdCare Educational Institute of Maine, Co-Occurring Collaborative Serving Maine, and Muskie School of Public Service with funding from the Maine Office of Substance Abuse and Mental Health Services (SAMHS), Department of Health and Human Services.
Save