Description
Most ethical missteps do NOT happen because of corrupt values but because of breakdowns in decision making processes and communication.
Class Learning Objectives
After the workshop participants will be able to:
Understand basic decision psychology of individuals and groups in ethically challenging situations
Identify distortions in decision making processes
Analyze ethically challenging situations using four key ethical perspectives
Discuss solutions to ethically challenging situations
---
About the Presenter
Katherina Pattit is an Associate Professor of Ethics and Business Law and the Chair of the Ethics and Business Law department at the Opus College of Business, University of St. Thomas. She received her Ph.D. in business ethics and law from the Wharton School at the University of Pennsylvania and her B.A. and M.B.A. from Friedrich Alexander University in Germany. Dr. Pattit's research interests cover a variety of subject areas, including ethical decision making, corporate governance, corporate social responsibility, socially responsible investing, and employee privacy in social media. Her research is published in the Journal of Business Ethics, Journal of Behavioral Finance, Journal of Business and Professional Ethics, Business and Society, and other international publications. Dr. Pattit has taught extensively in various professional and executive education programs as well as custom ethics training programs. Her teaching philosophy emphasizes a learner centered environment in which the instructor takes on the role of coach and facilitator of knowledge sharing among learners.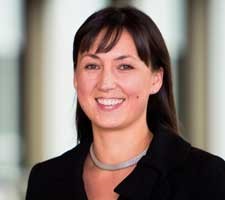 ---
The Minnesota Board of AELSLAGID requires a minimum of 2 professional development hours in professional ethics to renew your license in 2018. This 2 hour ethics seminar applies to this requirement. This course is not IDCEC registered.