Ethics and Self Care - Micah Perkins, M.S., L.P.C., L.A.D.C.- Sat, June 9
Description
Every ethical code addresses the need for therapists to maintain adequate self care in order to practice ethically with his or her clients. While there is a plethora of research addressing how the therapeutic relationships affects the client, there is relatively little research on how the therapeutic relationship affects the therapist. In this training we will address unique personal challenges the counseling profession presents to the counselor which may affect his or her professional and personal life. We will also discuss ways that the counselor can maintain his or her own self care in the presence of these challenges and reasons why the counselor may not follow through with self-care even when it is needed. In addition, specific interventions drawing from various sources, including Cognitive Behavior Therapy and Positive Psychology will be presented as a way to strengthen the counselor's self care repertoire. By the end of the training, each participate will have an individualized self care plan.
Workshop is approved for 3 Ethics CEUs for Oklahoma Licensed Professional Counselors, Oklahoma Licensed Marriage and Family Therapists, Oklahoma Licensed Clinical Social Workers, and Licensed Alcohol and Drug Counselors (non-specific)
Objectives:
Attendees will learn:
1. How the counseling relationship affects the therapist.
2. How lack of self care contributes to ethical violations.
3. Review interventions for increasing resilience and wellbeing.
4. Develop an individualized self care plan.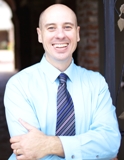 Bio:
Micah Perkins M.S., L.P.C, L.A.D.C. completed his Bachelors of Science and Master of Science in Behavioral Sciences both from Cameron University in Lawton, Oklahoma. He is a member of the American Counseling Association, the Association for Counselor Education and Supervision, and the International Association for Marriage and Family Counselors. He is a recognized Certified Reality Therapist from the William Glasser Institute and has completed Advanced Training in Rational Emotive Behavior Therapy at the Albert Ellis Institute in New York. His experience includes working with children and teens in therapeutic foster care and in acute and residential treatment programs. In addition, he has also worked with adults in a community mental health center and has consistently provided LPC Candidate Supervision for over the past ten years. In 2015, he founded Edmond Counseling and Professional Development, LLC, whose mission it is to provide evidence based counseling to children, teens, and adults, training to mental health professionals, and wellness training to organizations.