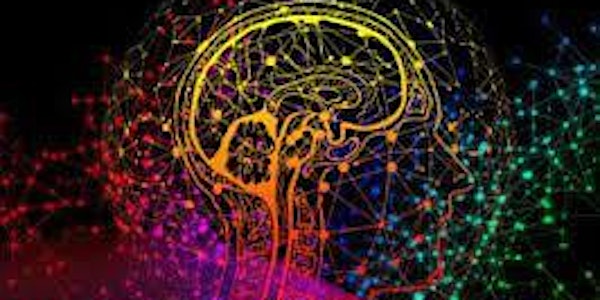 Ethics and Psychedelics: Ethical Issues in the Use of Psychedelic Medicines
Psychedelic-assisted therapy is here and is expected to expand. Therapists need to be ready and informed on ethical considerations.
By True North Therapy and Training
When and where
Date and time
Friday, February 24 · 10am - 1:15pm PST
Refund Policy
Contact the organizer to request a refund.
Eventbrite's fee is nonrefundable.
About this event
Psychedelic-assisted therapy may represent an upcoming paradigm shift in the treatment of mental health problems as recent clinical trials have demonstrated strong evidence of their therapeutic benefits. This workshop will provide health care professionals an overview of the ethical issues involved in this new clinical area. While psychedelics are currently prohibited substances in most countries, the growing popularity of their therapeutic potential is leading many people to use psychedelics on their own rather than waiting for legal medical access. Therapists therefore have an ethical duty to meet this need by providing support for clients using psychedelics. However, incorporating psychedelics into traditional psychotherapy poses some risk given their prohibited status, and many therapists are unsure of how they might practice in this area. This workshop explicates such risks and describes ways in which therapists can mitigate them and strive to practice within legal and ethical boundaries. A harm reduction approach will be emphasized as a useful framework for conducting therapy around clients' use of psychedelics.
In this workshop, we will review the history of the use of psychedelics with an appreciation for their long-standing use by many indigenous cultures. Differences between the most common psychedelics will be explored as will their psychological and physical effects. The two major waves of psychedelic research will be summarized, with emphasis on more recent and rigorous clinical trials, particularly those using contextual behavioral approaches. In addition, The current legal status of psychedelics will be reviewed, including Oregon's recent passing of an initiative to legalize psilocybin-assisted therapy. Finally, diversity issues around lack of access for under-served and non-majority populations will be explored. This workshop will emphasize the need to prioritize diversity and accessibility as psychedelic assisted psychotherapy becomes more widely available.
Though primarily didactic, this workshop will include experiential exercises and small group work to deepen their understanding of the issues related to psychedelics as a treatment tool.
This activity has approval from the National Association of Social Workers for 3 CE credits
The activity is has approval for 3 CEs for psychologists and counselors. You must attend the course in its entirety in order to receive continuing education credits.
CE credits are not given for the 2:45 to 3pm break.
After attending this training you will be able to:
Identify and describe at least 3 harm reduction strategies related to the use of psychedelic medicines
Describe at least 2 obstacles related to lack of access for underserved and non-majority populations
Describe the safety and addiction potential of at least one psychedelic medicine (e.g., ketamine, psilocybin, MDMA) when administered by trained professionals
Instructor Bios
Temple Morris, LCSW-C is a clinical social worker in Bethesda, MD. Here primary modalities are Acceptance and Commitment Therapy (ACT) and Psychedelic Harm Reduction and Integration therapy (HRIT). In her capacity as a member of the Association of Contextual Behavioral Science (ACBS), she serves on the board of the ACBS Psychedelic & NOSC Special Interest group (Psychedelic SIG), co-facilitates a monthly psychedelic HRIT peer consultation group, and co-facilitates the monthly Psychedelic SIG member meeting. She is also a founding member of Psychedelic-Assisted Therapy & Healing (PATH), a collective of local clinicians committed to providing training and education around legal psychedelic medicines, as well as equitable access to ketamine-assisted therapy. She also leads a bi-monthly training and clinical consultation on trauma-informed ACT for MEND clinicians (a collaboration of trauma experts dedicated to healing communities of color).
Miranda Morris, PhD is a psychologist in Bethesda, MD. She is a Peer Reviewed ACT Trainer, and she conducts regular workshops in Acceptance and Commitment Therapy (ACT) and related therapies including Functional Analytic Psychotherapy (FAP) and basic Relational Frame Theory (RFT) She is currently Past President of the Board of the Association of Contextual Behavioral Science (ACBS). In addition, Miranda is an active member of the Mid Atlantic Chapter of ACBS Chapter and their ACT Carolinas affiliate. In her paid-work life, she is the Co-founder of True North Therapy and Training, a group
FOR MORE INFORMATION Please email Admin@truenorthact.com