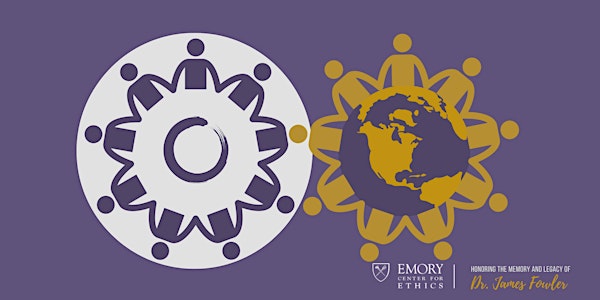 ETHICS AND EQUITY DIALOGUE:
Ethics and Equity Dialogue: What is Community? With and For Whom Do We Struggle for Justice?
About this event
This registration is for the virtual audience if you are attempting to register to be part of the live audience follow this link Fowler22.eventbrite.com.
On GLOBAL ETHICS DAY 2022, we encourage your engagement no matter where on earth you live.
Partnering with Out of Hand Theater, the Ethics and Equity Dialogue, in memory of Dr. James Fowler, leads us to explore how we understand community as well as the tensions between different parts of our identity.
The event will feature an original, short play by playwright Amina McIntyre, a panel discussion, and facilitated, small-group conversation, over dinner.
This will be a "hybrid" event. We plan to welcome some of our participants in person on the Emory campus for the evening (limited seating), and others will join us virtually. For those joining remotely, we hope you will consider hosting your own dialogue group, perhaps around dinner.