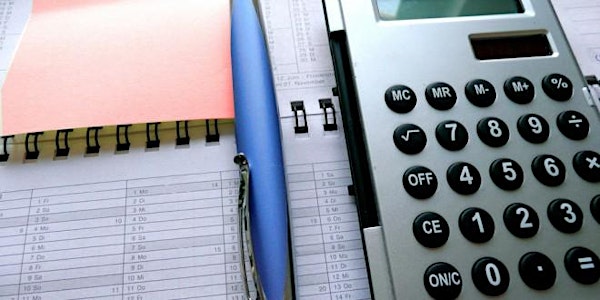 Ethical Trust Accounting for Oregon Lawyers
Refund Policy
Contact the organizer to request a refund.
Description
2.0 MCLE Ethics Credits Approved
Topics include:
Establishing IOLTA Accounts

Covering service charges not paid by the Oregon Law Foundation
Avoiding impermissible cushions
Meeting minimum balance requirements
Creating pooled or separate accounts for client funds that can "net interest"
Key IOLTA Concepts
Safeguarding client property
Protecting against theft and supervising staff
Holding unearned funds in trust until they "clear"
Processing third party payments
Using fixed fee agreements
Paying yourself
Reviewing the basics of unclaimed funds
Reporting overdrafts
Ethical Recordkeeping
Running totals vs. individual tracking of client funds
Exploring software options
Processing credit cards
Reconciling the trust account
Retaining records
FAQs
Date/Time/Location:
The program will be held Thursday, October 27, 2016 from 10:00 a.m. to 12:00 p.m. This is an online webinar. Watch from your desktop computer or mobile device. Connect to audio via telephone or computer/device speakers.
Who should attend?
Lawyers, bookkeepers, office managers, staff - anyone who handles trust funds in Oregon.
Does the program include written materials?
Yes. Written materials will be distributed electronically to all registered attendees prior to the live event.
Will there be an opportunity to ask questions?
Yes! Attendees may submit questions anonymously (or using a screen name) via the Question & Answer pod. Instructions for using this feature will be covered when the program begins.
Live Polling!
This CLE will also include live polling of attendees. Poll participation is 100% anonymous.
Is my registration/ticket transferrable?
Yes. Please contact the event organizer to make arrangements: beverly@oregonlawpracticemanagement.org.
What is the refund policy?
Registration fees are not refundable. If you are unable to attend, please contact the event organizer at beverly@oregonlawpracticemanagement.org to request the program materials and a free video or audio download of the CLE. Audio and video downloads are available three to five days after the live event.