Event Information
Location
Hacienda Studio
(near the Myrtle JMZ trains, address given in confirmation email)
Bushwick, NY 11206
Refund Policy
Refunds up to 7 days before event
Description
Join us this Saturday, August 5th for Hacienda's flagship educational event, Ethical Slut Social. We'll be hosting a social gathering and panel discussion on the subjects of POLYAMORY and ETHICAL NON-MONOGAMY featuring none other than Janet Hardy, co-author of poly bible The Ethical Slut, and hosted by A Wry Perspective.

The theme for this year's event is Relationship(s) 3.0 - the trends in relationship structures in the coming decade and how these changes might affect you and your poly family. We'll also be discussing the release of the THIRD EDITION of The Ethical Slut with the author herself - and asking her what has changed since the word polyamory was first coined in the early nineties.

The first half of the event will be Q&A audience-driven discussion, followed by a social soiree with appetizers, BYOB, and more details regarding Hacienda Villa here: http://bit.ly/kphvilla

Additional special guest speakers include:
Effy Blue (Curious Fox, Relationship by Design)
Andrew Sparksfire (Hacienda)
Sid Azmi (Please)
Jackie Mosteller
Kenneth Play
Can't make it in person? Purchas a Livestream ticket and get a signed copy of the Third Edition of the Ethical Slut when it comes out this fall! (unsigned copies sell for $20)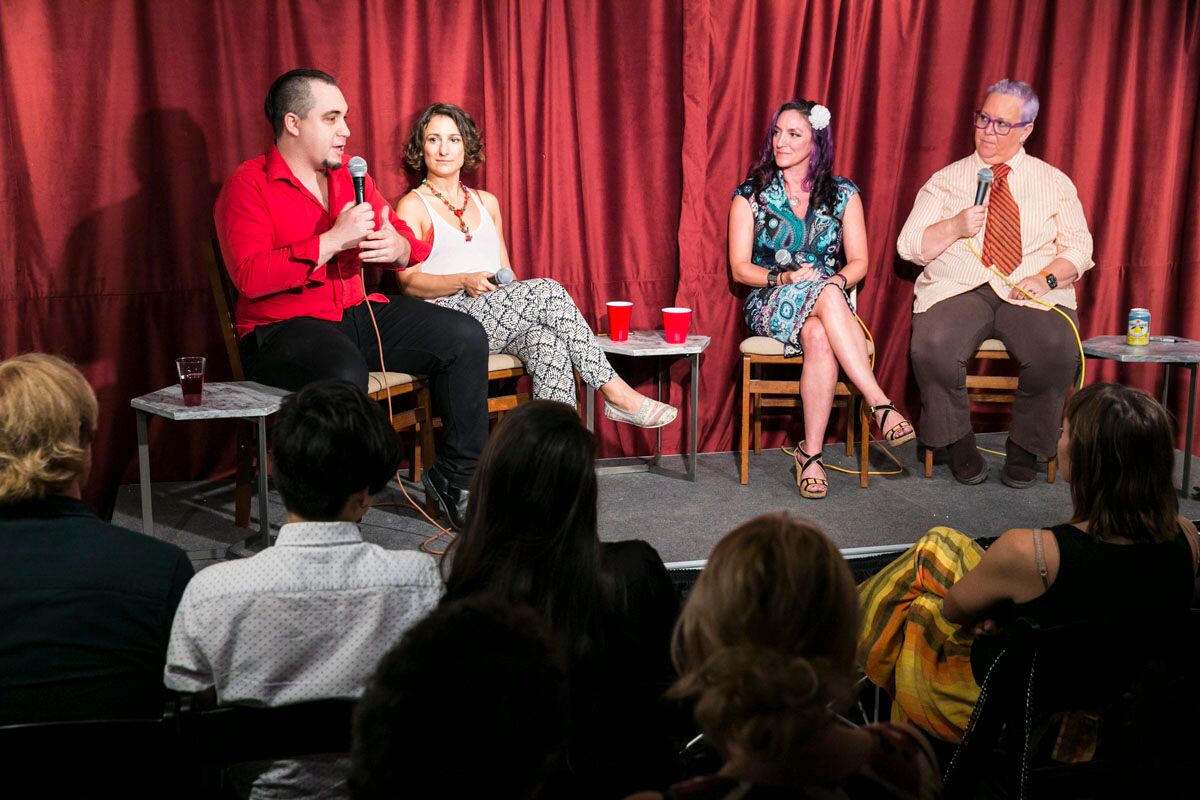 ♥♥♥♥♥♥♥♥♥♥♥♥♥♥♥♥♥♥♥♥♥♥♥♥♥♥♥♥♥♥
Only 125 tickets will be made available, which is max capacity, and expected to sell out. Can't make it in person? Buy a ticket to livestream the event and receive a signed copy of the third edition of The Ethical Slut when it's released this fall!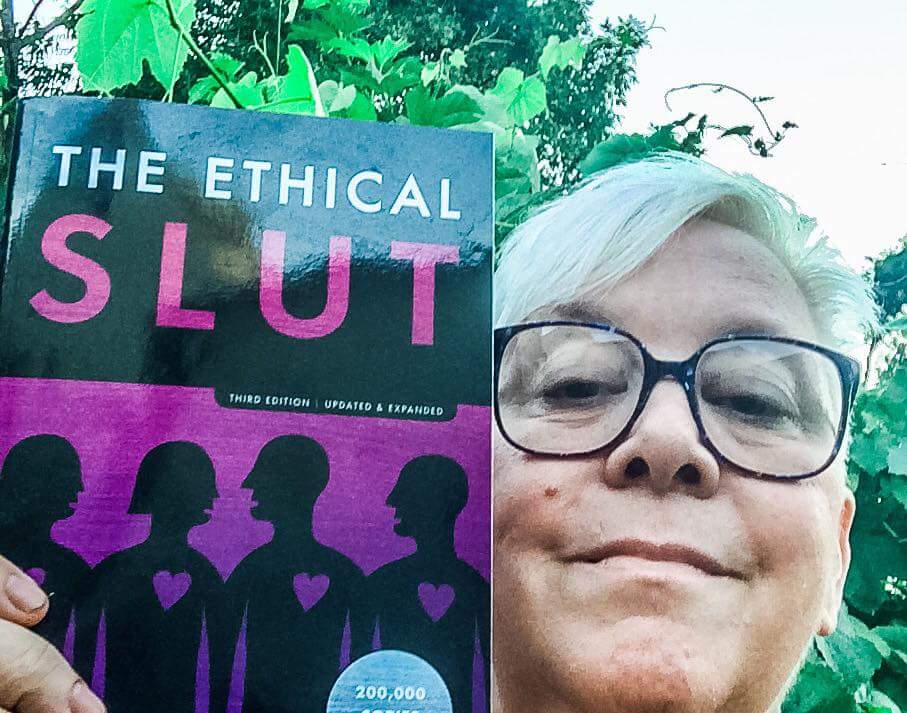 6.9% of all ticket sales will be donated to Planned Parenthood.
For private consulting, please see Wry's site for information and request a free consultation:
♥♥♥♥♥♥♥♥♥♥♥♥♥♥♥♥♥♥♥♥♥♥♥♥♥♥♥♥♥♥
"PolyTalks and Wry Relationships" are guided open forums in a Q&A format. We explore Consensual Non-monogamy, Mono-Amory, Polyamory, Relationship Anarchy, DADT, swingers, BDSM, casual sex, non-exclusive dating, threesomes, and anything outside the realms of traditional monogamous heteronormativity.
♥ What do these lifestyles look like?
♥ How do you practice them in the most ethical way?
♥ What are the pitfalls, pros, and cons?
♥ What are you personally struggling with right now?
Under the umbrella of Relationship Positivity, we celebrate, validate, and discuss a full spectrum of options and love styles.
♥♥♥♥♥♥♥♥♥♥♥♥♥♥♥♥♥♥♥♥♥♥♥♥♥♥♥♥♥♥
Participation in the conversation is highly encouraged in this Q&A format. Wry and our special guests discuss your interests, questions, and issues.
For a preview, check out Wry's youtube channel:
On all social media (Twitter, Instagram, etc: aWryPerspective)
You can also add aWryPerspective on FetLife:
♥♥♥♥♥♥♥♥♥♥♥♥♥♥♥♥♥♥♥♥♥♥♥♥♥♥♥♥♥♥
About the Venue: Hacienda Villa
Bushwick, Brooklyn, NY 11206
- Polytalk event 5pm to 8pm
- Afterparty 8pm to 11pm.
- ($50 tix) VIP main live stage area downstairs
- ($35 tix) Multiple viewing rooms upstairs with the live event
simultaneously projected on 140" screen, roughly 3000 ft.², with 2 outdoor spaces with fire-pit table, hot tub, and cuddle puddle area on a 2x queen bed.
- Both tiers include the Afterparty, which takes places in the same venue as the Polytalk.
5 volunteer slots are available! Volunteers are needed to help event preparation and cleanup (approximately one hour before doors open and up to one hour after event). Please email kaia@kennethplay.com if you'd like to help us out!
Check out the video tour here:
♥♥♥♥♥♥♥♥♥♥♥♥♥♥♥♥♥♥♥♥♥♥♥♥♥♥♥♥♥♥
Janet W. Hardy is the author or coauthor of eleven groundbreaking books about relationships and sexuality, including The Ethical Slut (over 200,000 copies sold to date, including the second edition published in 2009 by Random House) and her recent memoir Girlfag: A Life Told In Sex and Musicals.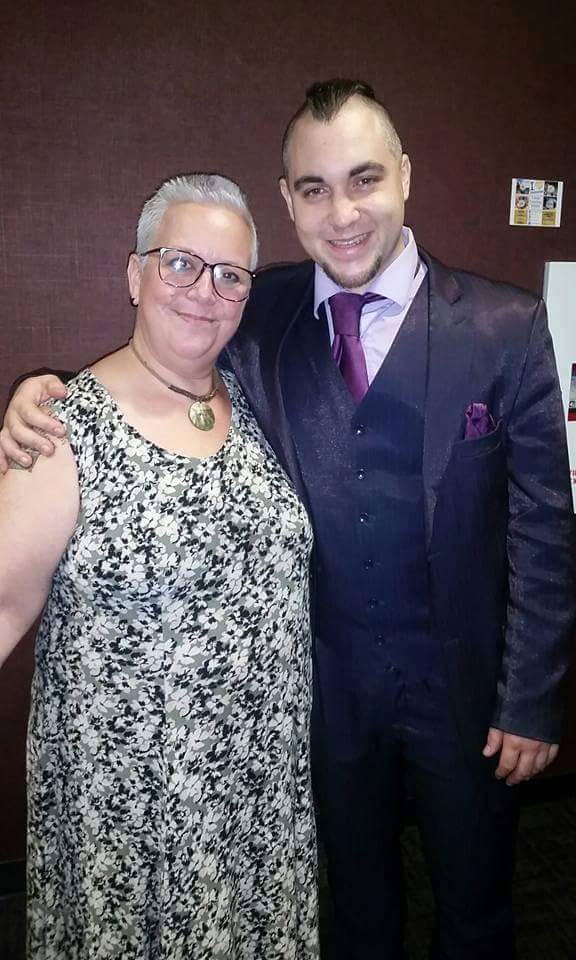 What are the differences between the 1st, 2nd, and 3rd edition of The Ethical Slut?
The third edition of this timeless guide to communication and sex has been revised to include interviews with poly millennials (young people who have grown up without the prejudices their elders encountered regarding gender, orientation, sexuality, and relationships), tributes to poly pioneers, and new sidebars on topics such as asexuality, sex workers, and ways polys can connect and thrive. The authors also include new content addressing nontraditional relationships beyond the polyamorous paradigm of "more than two": couples who don't live together, couples who don't have sex with each other, nonparallel arrangements, couples with widely divergent sex styles, power disparities, and cross-orientation relationships, while utilizing nonbinary gender language and new terms that have come into common usage since the last edition.
The difference are pretty culturally significant. Both mainstream society and the alt non-monogamy cultures were so wildly different from today. Compare how the world looked and sounded in 1997 when the 1st edition was published vs. 2009 for the 2nd edition vs now in 2017.
Notice the word polyamory itself does not appear in the 1st edition! I believe only 1 paragraph mention of it inside the pages. In 1997, the word polyamory had only been around for about 6 years.
Much has changed in 20 years, including lexicon internally in our conversations and greater acceptance by society. Even the subtitle changed to reflect these changes. Part of it was pressure from the Publisher and part of it was due to debate and discussion between Janet and Dossie.
1st: The Ethical Slut: A Guide to Infinite Sexual Possibilities
2nd: The Ethical Slut: A Practical Guide to Polyamory, Open Relationships & Other Adventures.
3rd: The Ethical Slut, Third Edition: A Practical Guide to Polyamory, Open Relationships, and Other Freedoms in Sex and Love.
The third edition will list the subtitle on the title page only, not on the cover - that long clunky thing is good for search terms, but we kind of hate it, so this is the compromise we struck with Random House Books.
The third edition will be published on August 15th, 2017. You can preorder with Janet at the event or
on Amazon
.
Janet serves as Editorial Director for Greenery Press, the firm she founded in 1992, as well as for Down There Press. She also runs The Active Voice, which offers editorial, event and promotional consulting. Janet's full bio can be found here:
A list of books Janet has authored can be found here.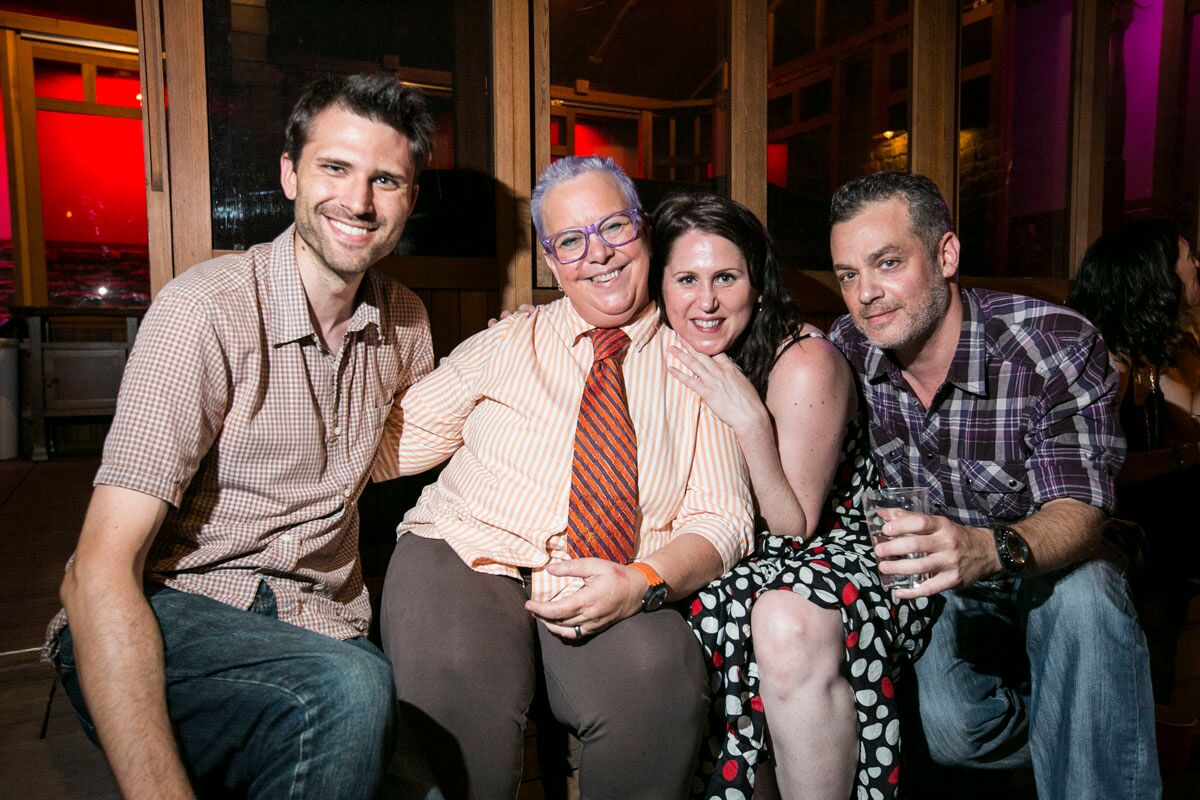 ♥♥♥♥♥♥♥♥♥♥♥♥♥♥♥♥♥♥♥♥♥♥♥♥♥♥♥♥♥♥

Interested in building your relationship? Meet your architect.
Relationship expert Effy Blue specializes in non-monogamy and other alternative structures, expanding her domain from the world of corporate advertising to coaching. Using the skills she cultivated in the business world, Effy solves problems by fearlessly asking the tough questions while constructively offering thoughtful insights. She conducts private coaching,
builds a growing community of Curious Foxes, leads panels and workshops, and speaks at relationship and sexuality conferences around the country.
Effy is committed to honoring individual preferences through her model Relationship by Design. Without the pre-packaged constructs that help us navigate monogamy, open relationships lend themselves to flexibility so that we can custom craft them from the bottom up. Through the building process, Effy offers techniques that help her clients treat their partners and themselves with humility, kindness, and grace.
♥♥♥♥♥♥♥♥♥♥♥♥♥♥♥♥♥♥♥♥♥♥♥♥♥♥♥♥♥♥

Andrew Sparksfire is an entrepreneur, investor, and activist. He's best known as the founder of Hacienda, a sex-positive community organization that welcomes all genders and all sexual orientations. As a self-described feminist with significant white male privilege, Andrew has dedicated his life to creating environments where people can express themselves without shame or judgement. In 2014, he co-founded Hacienda Villa, an intentional community in Brooklyn with a sex-positive ethos, and in 2015 he built Hacienda Maison, a guest house in New Orleans. Finally, in 2016 he opened an educational venue called Hacienda Studio and embarked on a role as an educator and activist. He now speaks around the country and consults on alternative relationship structures and sexualities.
♥♥♥♥♥♥♥♥♥♥♥♥♥♥♥♥♥♥♥♥♥♥♥♥♥♥♥♥♥♥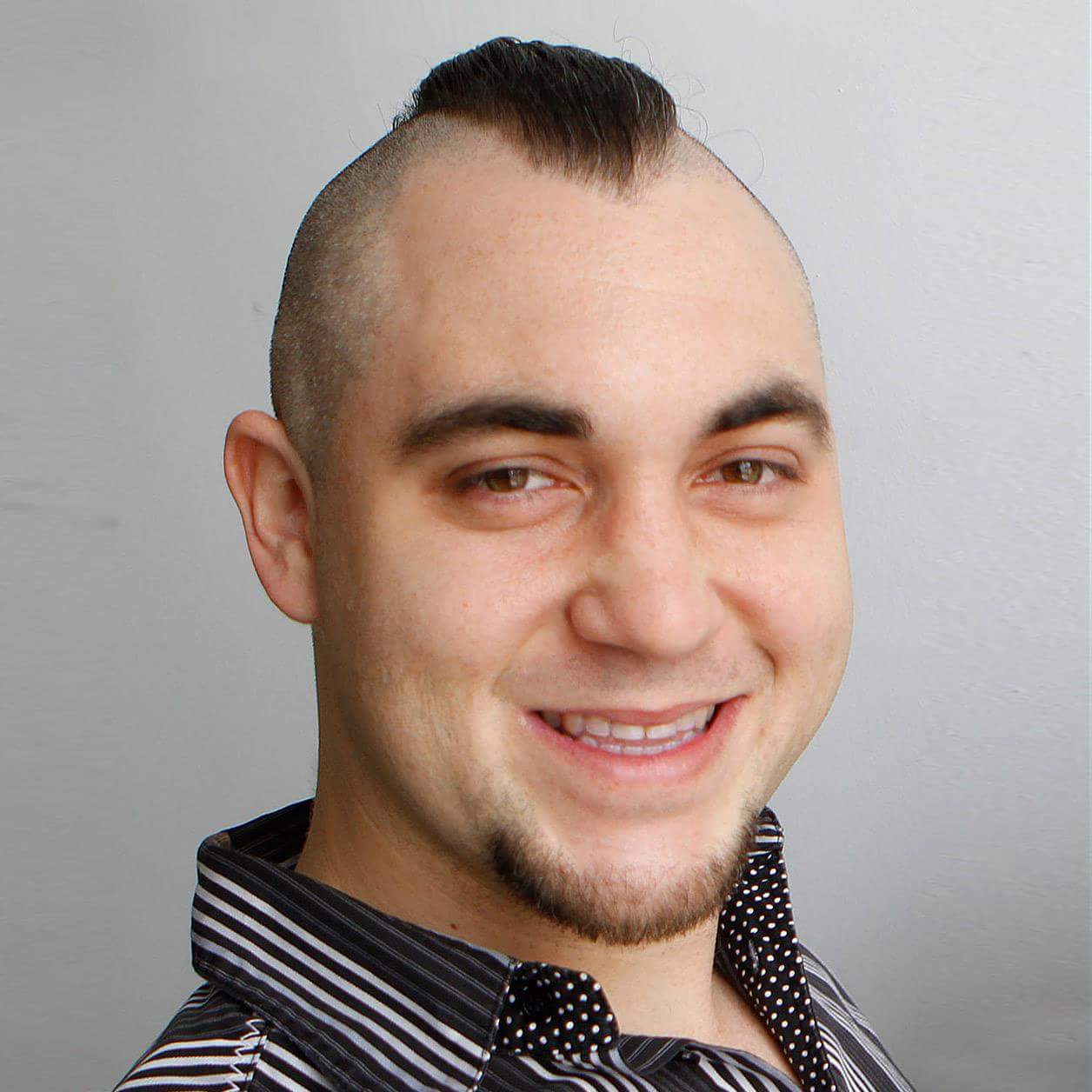 For the past 5 years, Wry has been hosting http://Polytalks.com panel discussions about non-monogamy in its many variations and intersections with BDSM, identity politics, and generational differences.

Wry has featured as a speaker or panelist at the following:
- International Polyamory Conference 2015 at Berkeley
- SPLA's Redefining Sex in the 21st Century held at UCLA
- Psychology of Close Relationships course at Harvey Mudd College
- Human Sexuality course at Chapman University
- The Armory (formerly home of Kink.com)
- Pleasure Chest of West Hollywood
- The Stockroom
- DomCon LA
- Infinite Love Community
- Hacienda Villa of NYC

- Curious Foxes with Effy Blue
- Playboy-Vivid Radio on shows hosted by: Mika Tan, SWING with Siri, and Night Calls with Christy Canyon and Nikki Hunter
- Loving Without Boundaries Podcast with Kitty Chambliss
- Dr. Susan Block Show
- Dr. Leanna Wolfe's Sex and Culture Salon
- Best Debate in the Universe Podcast with Maddox
- Guest writer on KinkWeekly.com
http://NonMonogamyConsultant.com/appearances/
As part of the Burning Man community, Wry entered the culture as a vocalist in the LA cast of The Burner Opera: Strange Weather musical-rock-opera, chronicling the history of the festival in song. He is a co-founder of Kinky Salon LA, host of the FUNgeon, and a leader of Sex Positive LA's monthly CRUSH socials. In addition, Wry throws the BigFuckinParty, prepping for its 9th annual event.
As an active participant and Dominant in the BDSM fetish community, Wry is an exhibitionist and performer throughout Los Angeles, including: Sanctuary LAX, DomCon, Bordello of Decadence, Bondage Ball, Stockroom, Bar Sinister, Batcave, RUIN, Rapture, Noize Factory, Eros, Club Anarchy, and Fetish Ball.
Fetlife:
https://fetlife.com/users/405174
Wry can be found on all social media as aWryPerspective:
Facebook:
https://www.facebook.com/aWryPerspective
Instagram:
https://www.instagram.com/aWryPerspective/
Twitter:
https://twitter.com/aWryPerspective
Youtube:
https://www.youtube.com/user/aWryPerspective
Site:
http://aWryPerspective.com
Email:
aWryPerspective@gmail.com
♥♥♥♥♥♥♥♥♥♥♥♥♥♥♥♥♥♥♥♥♥♥♥♥♥♥♥♥♥♥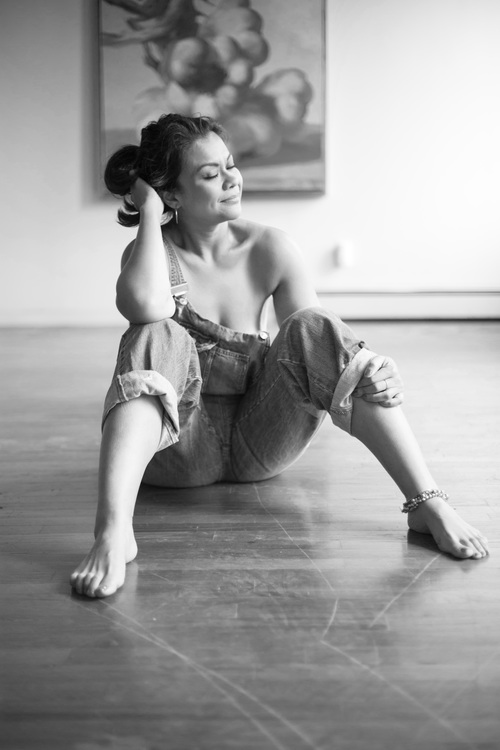 Sid Azmi was born and raised Muslim in Singapore. Hedonist by nature, her international upbringing and abounding sexual curiosity provides her with a unique perspective on sex, sensuality, and sex education. As a mother and a healthcare professional, Sid is committed to enriching the community through education, workshops, and open dialogue. She founded Please in December 2013 in hopes that it would be an integral part of the health and well-being of the community. Just this past week, she was proven correct, when Forbes released a long form bio on her journey. Sid's journey to embracing and experiencing her own sexuality includes liberating herself from a conservative Singaporean, Muslim upbringing, devoting herself to a career in frontline healthcare, and mothering her son. Through these experiences, her empathetic gifts, and her natural swagger, she brings a bold, liberated, and holistic sexiness to Please. Sid is committed to changing the way society think about sex by encouraging transparent conversations, taking responsibility towards one's own pleasure and the celebrating sex as an intergral part of our daily lives.
♥♥♥♥♥♥♥♥♥♥♥♥♥♥♥♥♥♥♥♥♥♥♥♥♥♥♥♥♥♥
Jackie Mosteller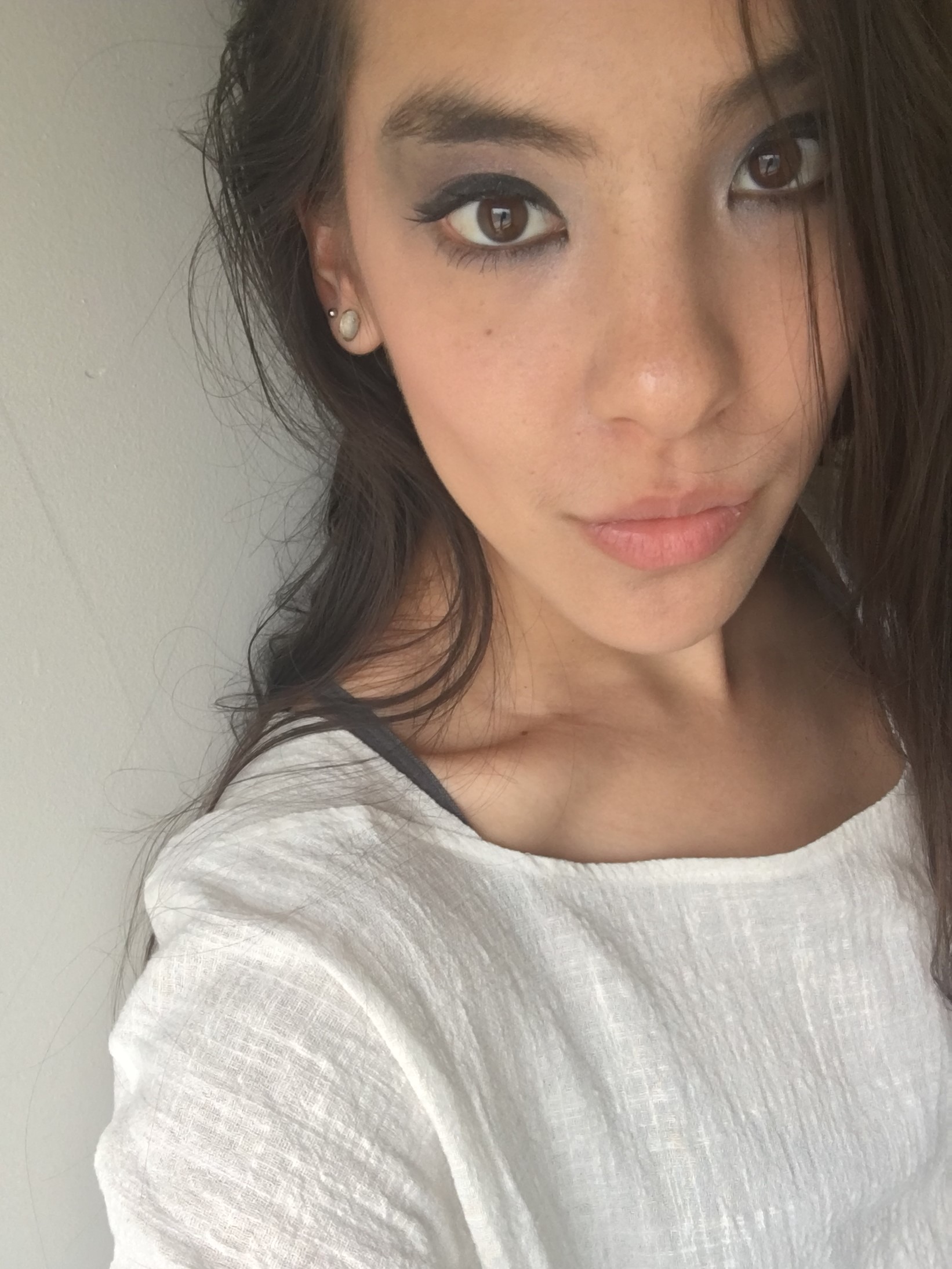 Jackie Mosteller is a passionate, bisexual, kinky, polyamorous librarian and activist. She is Asian-American and works to promote visibility of POCs and other marginalized identities within poly and queer spaces. At the library, Jackie facilitates ESL conversation courses focusing on consent culture and ending sexual and domestic violence. Jackie has worked as a counselor and sex and BDSM educator; her work in those fields centers primarily upon creating empowering experiences that highlight the beauty of healthy sexual expression. As a survivor and kinkster, she strives to encourage others to explore the healing elements of BDSM.
♥♥♥♥♥♥♥♥♥♥♥♥♥♥♥♥♥♥♥♥♥♥♥♥♥♥♥♥♥♥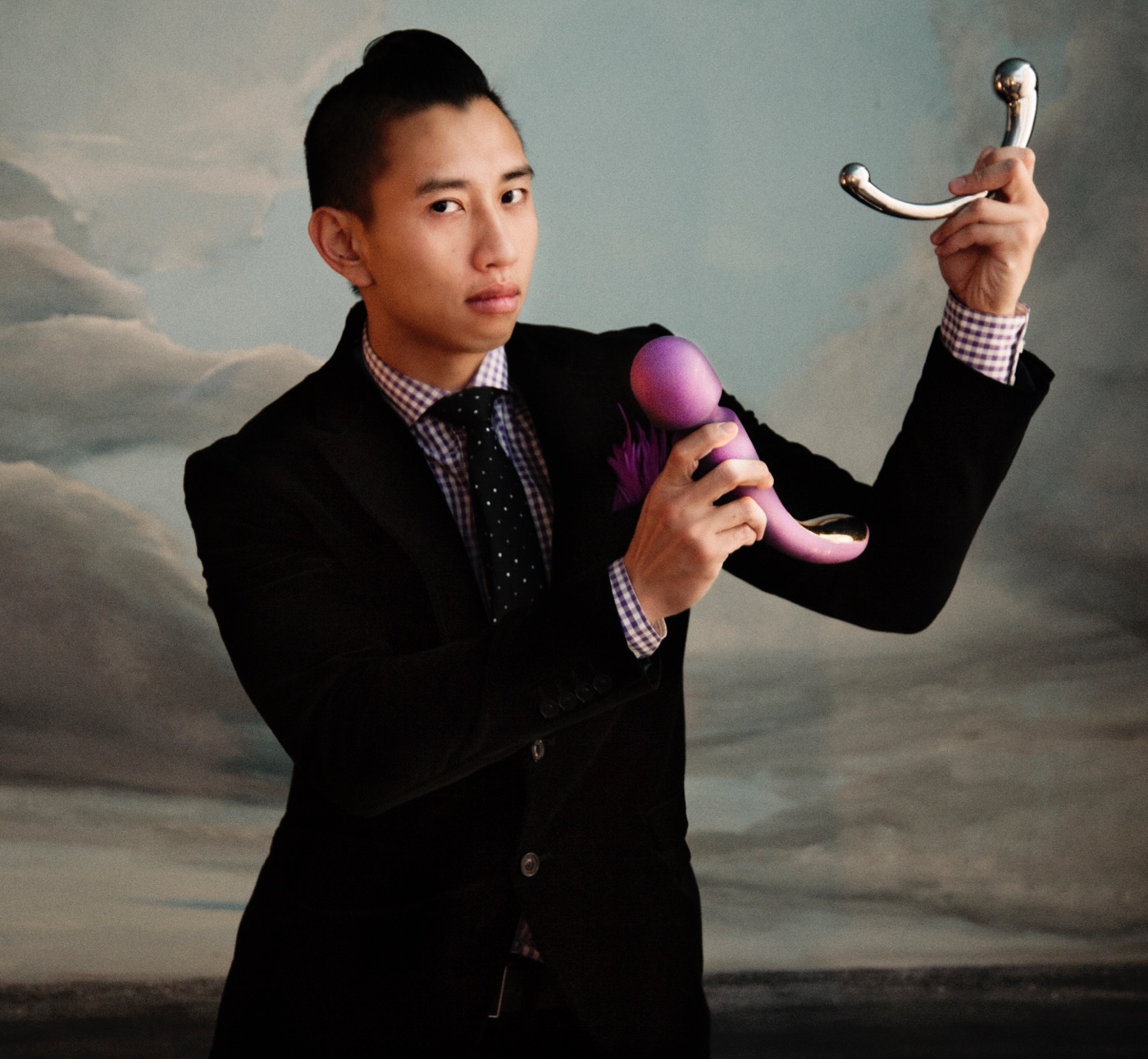 Kenneth Play an international sex hacking expert/educator, former top fitness professional, and private celebrity fitness and sex-ed coach. As a sex hacker, He develops and teaches hacks to help people learn new ways to play and overcome challenges in the bedroom. With his accelerated learning approach and playful teaching style, he helps people gain sexual confidence, experience more pleasure, and cultivate deeper intimacy in record time. His teaching style has been described as a combination of Tim Ferriss, Martha Stewart, and Bruce Lee. He
co-founded the globally-recognized intentional sex-positive community,

Hacienda Villa; he teamed up with

Dr. Zhana Vrangalova

to work on

The Casual Sex Project; he's been a featured presenter for the

Sexual Health Expo (SHE)

and New York University; and his projects have been featured in GQ, Vice, Elite Daily,
T
hrillist,
Refinery 29
,
Playboy
,
and
Cosmopolitan
.
He has
devoted his life to empowering people through sex education, radical sexual self-expression, and community building. His mission is to bring hands-on sex education accessible to a mainstream audience. Find Kenneth as @KennethPlay on
Pornhub,
Twitter
,
Facebook
, or
Instagram
.
Date and Time
Location
Hacienda Studio
(near the Myrtle JMZ trains, address given in confirmation email)
Bushwick, NY 11206
Refund Policy
Refunds up to 7 days before event