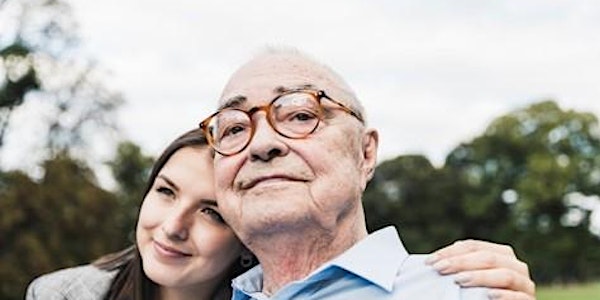 Ethical Practice in Dementia Care, special focus on the LGTBQ+ population
Three hours of interactive virtual ethics contact hours--ethical practice in dementia care, with a special focus on the LGTBQ+ population
Refund Policy
Refunds up to 7 days before event
Eventbrite's fee is nonrefundable.
About this event
Care of persons living with Alzheimer's disease and related dementias presents unique challenges. As of 2020, as many as 5.8 million Americans were living with Alzheimer's disease. As our population forecasts predict a significant rise in Americans in the older adult category, social workers must prepare to meet the needs of elders with neurocognitive disorders. Ethical dilemmas specific to this service area may arise in social work practice areas, and this training will cover many of the more common ones.
With age as the greatest risk factor for developing dementia, an estimated 2.7 million LGBTQ+ people are over the age of 50, and 7.4 % are currently living with dementia. And we know that the challenges faced by those LGBTQ+ adults living with dementia are unique-accessing support, stigma, and fear of discrimination are just a few. The LGTBQ+ population is severely underserved in elder care, and social workers must find ways to advocate, increase access to care, and educate service providers. This training will explore those challenges and how the social work code of ethics guides practice.
NOTE—All proceeds from this event will be donated to the Alzheimer's Association Walk to End Alzheimer's.
Contact hours sponsored by Tennessee Society of Healthcare Social Workers. Zoom link will be sent to ticketed attendees before the event. Email required for each ticket.
Learning Objectives—
• Broadened understanding of dementia diagnoses and symptom pictures that may affect care and service access.
• Reflection on ethical dilemmas that arise when serving persons living with Alzheimer's disease and their family members. Understanding the importance of conversations around care and care wishes. Exploration in how the social worker may serve as an educator, advocate, and coordinator of care.
• Growing awareness about the unique challenges faced by those LGTBQ+ adults living with dementia and their caregivers. Exploration of community activism, research, and advocacy as reflected in the social work values of social justice and the inherent dignity and worth of the person.
Our speakers:
Gabrielle Blake (she/her)
Gabrielle is a licensed clinical social worker with Franklin & Kyle Elder Law. Her undergraduate degree is from Tennessee Wesleyan, and she received her master's in social work at the University of Tennessee. With over 26 years of service in geriatrics, Gabe has witnessed many changes in elder care. Having served as both a family caregiver and professional care advocate, she provides a perspective from both sides of the care experience.
Gabe is a Certified Dementia Practitioner by the National Council for Certified Dementia Practitioners. In 2016, she was named Social Worker of the Year by the Tennessee Society of Healthcare Social Workers. In 2019, she was named Champion of Seniors by the Knoxville-Knox County Office on Aging. In 2022, she received the John J. Duncan, Sr., Award for Senior Advocacy, also known as the Duncan Award.
Gabe's interest in broadening services for the LGTBQ+ population stems from life lessons gained from an elder relative who was a trans female. At an early age, she watched family dynamics unfold that limited support during the end-of-life phase. She is particularly interested in efforts to expand service options and access for underserved populations.
Darron Kidwell (he/him)
Since 2015, Darron has served as a volunteer with Alzheimer's Association. Over the years, his roles have included being a member of the Walk to End Alzheimer's Planning Committee and Community Educator. He serves as a Federal Advocate to Congressman Tim Burchett - advocate of behalf of TN Congressional District 2 to promote the passage and implementation of Alzheimer's/Dementia related legislation to improve lives of those in TN and across the nation affected by this disease.
Darron cares for his father Leon, who is living with Alzheimer's. Leon was diagnosed six years ago and is currently in stage 2 of the illness. As a family caregiver and community activist, he has a passion to serve and educate the community about the resources that are available to help them on the Alzheimer's journey - whether living with or providing care or honoring/remembering those who have lost their battle.
Caregiving has presented unique challenges for Darron due to the family not accepting his husband David as a member of the family. This complicates caregiving as Darron strives to find balance between assisting his father with care and the challenge of his spouse being excluded from interactions with his father. These experiences contribute to his passion for broadening the support and outreach to the LGTBQ+ population in dementia care. Darron is a member of the RISE registry, seeking to connect LGTBQ+ caregivers and persons living with dementia to research projects so that they may be better represented in Alzheimer's research. He takes part in a Discovery Forum with the Alzheimer's Association to better identify and address specific needs of LGTBQ+ persons.